$45.00
NZD
Category: Vegetarian & Vegan
90 plant-based, veganised versions of traditional Asian recipes inspired by the cuisine of India, Thailand, Singapore, Malaysia, Japan and China.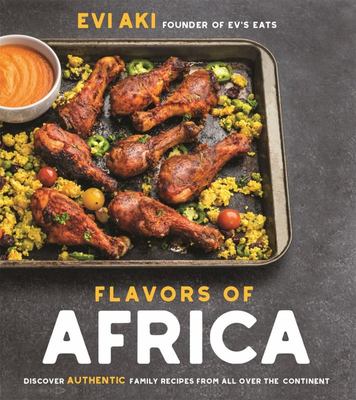 $35.00
NZD
Category: Regional
Explore Africa's Spices, Tastes and Time-Honored Traditions In Flavors of Africa, Evi Aki shares the traditional Nigerian dishes she grew up enjoying, as well as typical eats from all across the continent. She introduces customary recipes from each of Africa's different regions, including meals from E thiopia, Ghana, South Africa, Kenya, Morocco, Egypt, Angola and more, all of which she collected with the help of relatives and family friends. Sample tried-and-true staples that have survived generations, like Nigerian Red Stew, Jollof Rice, Moroccan Spiced Lamb and Eritrean Red Lentils with Berbere Spice Mix. Enjoy Evi's unique spin on classics like West African Egusi Soup and Ewa Oloyin (a vegetarian bean dish), in addition to her lighter and healthier take on traditional African street foods like Zanzibar Pizza. Whether you're a foodie, a spicy food aficionado or simply looking for a colorful new cuisine to try, Flavors of Africa is an excellent map for your culinary journey. ...Show more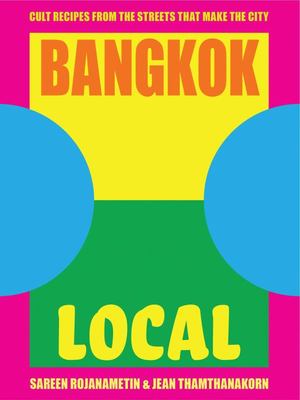 Bangkok Local
by Sarin Rojanametin; Jean Thamthanakorn
$45.00
NZD
Category: Regional
The very best recipes from the Thai city obsessed with food and brimming with vibrant flavors. This beautiful book features seventy recipes for dishes that define Bangkok, so you can capture the city's magic in your own home. Bangkok is any explorer's dream and a food-lover's paradise. In the Thai cap ital, most food is still sold along the ancient canals that crosshatch the city, and on street corners, from mobile carts and inside its bustling markets. Of course, you'll find the best green curry and pad Thai of your life in this dynamic city. But Bangkok holds infinite secrets for anyone truly passionate about food. This comprehensive cookbook follows one culinary day, with sections marked for Early, Mid, and Late. It's the second in our Local series, which unites intimate food knowledge with stunning gonzo photography. From the Early chapter, you might cook up some fried taro cakes (kanom pak gad) or an egg in tamarind sauce (kai luk keuy) or rice soup with barramundi (kao tom pla kra pong). Then Mid is all about lunch and afternoon snackery: orange sour soup with prawns and mixed vegetables (gaeng som pak gung sod), papaya salad (som tum) and fried rice with pineapple (kao pad sapparod). Finally, it's Late. That means jungle curry with pork (gaeng pa mu), late-night stir-fried crab with black pepper (pu pad prik thai dum) and bananas in coconut cream (gluay buat chee). It's high time you tried Thai. ...Show more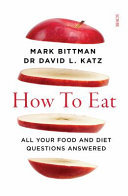 How to Eat
by Mark Bittman; David L. Katz
$37.00
NZD
Category: Regional
Bestselling author Mark Bittman and physician David Katz cut through all the noise on food, health, and diet to give you the real answers you need. What is the 'best' diet? Food writer and cook Mark Bittman, and health expert Dr David Katz tackle this question in an easy-to-read Q&A format. Just wha t should humans eat? Do I need to avoid gluten? What's the deal with grains – aren't they just carbs? How much meat should I eat, and does grass-fed matter? Are there benefits to drinking? Do calories matter? On every topic, Bittman and Katz filter the science of diet and nutrition through a lens of common sense, delivering straightforward advice with a healthy dose of wit. ...Show more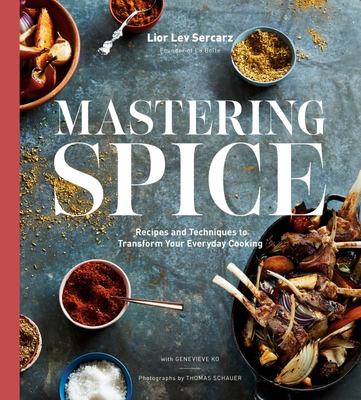 $65.00
NZD
Category: Regional
In his new book, Sercarz, the country's most sought-after spice expert, shows how to master flavor in 250 inspiring recipes, each counting on spices to elevate this collection of everyday and new favorites.
$50.00
NZD
Category: Regional
This is a fresh new take on Polish cooking from young food writer Zuza Zak. The food of Poland has long been overlooked, but the time is right for a reinvention, with an estimated 10 million people of Polish descent living in the US. Zuza presents her contemporary take on Polish cuisine, with lavishly p hotographed recipes for snacks, party foods, soups, preserves, breads, fish, meat and poultry, salads, and desserts. She places Polish food within the context of the country's history and geography, and tracks how it has developed and adapted to Poland's ever-changing political and economic situation. Polska is a breath of fresh air. ...Show more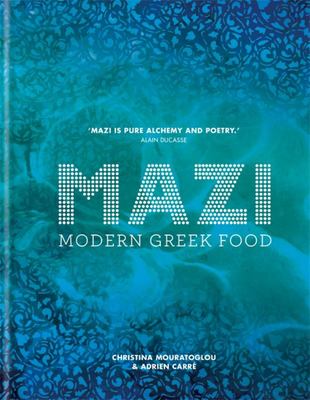 $50.00
NZD
Category: Regional
'Probaby the best Greek restaurant in England, Mazi is pure alchemy and poetry' - Alain Ducasse 'You must try it for its artful cooking, that honours the cuisine of Hellas while putting before the happy diner a succession of tastes that are blissfully new.' - Independent MAZI: TOGETHER - [tuh-geth-er] - adverb Gathering, company, mass, combination, mixture Tired of outdated perceptions of typical Greek food, Mazi is on a mission to revolutionize Greek cuisine. With a strong emphasis on sharing a feast of small dishes, Christina Mouratoglou and Adrien Carré bring a trendy tapas vibe to recipes exploding with flavour yet relying only on the finest fresh ingredients and simple techniques to achieve the best results. Introducing authentic flavours with a modern twist, Mazi is innovative Greek food at its best. Whether it's the Spicy tiropita with broken filo pastry, leeks & chillis, Crispy lamb belly with miso aubergine, chickpea & tahini purée or Loukoumades with lavender honey & crushed walnuts (Greek doughnuts soaked in honey), Mazi's food is intrisically edgy, cool and completely delicious. ...Show more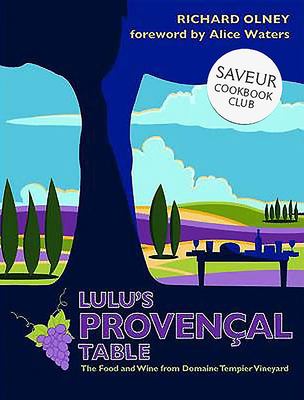 Lulu's Provencal Table
by Richard Olney; Alice Waters (Foreword by)
$50.00
NZD
Category: Regional
Richard Olney - responsible for the legendary Time-Life cooking series as well as other cooking classics such as his wonderful Simple French Food (also published by Grub Street) -- moved to Provence in 1961 and had the good fortune to befriend Lulu and Lucien Peyraud, the owners of the noted Domaine Tem pier vineyard in Provence, not far from Marseilles. Lulu's Proven al Table tantalizes the reader with Olney's descriptions of the regional food served as the vineyard meals at the Domaine. Then he lovingly transcribes Lulu's recipes. She has an empathy with and understanding of Proven al ingredients that is inspirational. There is succulent Pot-Roasted Leg of Lamb with Black Olives served with Courgette Gratin, and Potato and Sorrel Gratin, delicious with just six ingredients. There are plenty of simple recipes, but the recipe for bouillabaisse is a fascinating 10 pages long.   Her 150 recipes read like a roll call of the best of Provence ̶ tapenade, anchoiade, brandade, pissaladi re, bagna cauda, sardines grill es, bouillabaisse, bourride, daurade au fenouil, daube, gigot la ficelle and ratatouille. Starting with aperitifs and amuse-gueule and finishing up with fruit desserts, hers is classic French country cooking, featuring everyday ingredients cooked with respect for their nature and flavor.   Having been described as 'a gastronomic love poem to France's most exhilarating region, ' this is an essential book for any serious food lover's library. ...Show more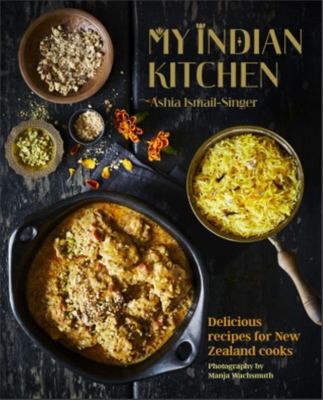 $50.00
NZD
Category: Regional
My Indian Kitchen features recipes for well-known traditional Indian dishes alongside a range of new and exciting Indian tastes and textures, all of which are easy to make in your own home kitchen. Ashia Ismail-Singer¿s recipes aren¿t just a list of ingredients and measurements. For her, they are memori es of childhood, food experiences that have been passed down through generations, and which connect her back to her family overseas. With chutneys and bites for grazing, light lunches, mains, desserts, home baking and more, this book brings you a collection of recipes inspired by Indian food culture, but made with ingredients that are easy to access in New Zealand. The recipes in My Indian Kitchen have been designed to simplify complex traditional processes, and to inspire all New Zealanders to try Indian cooking at home. ...Show more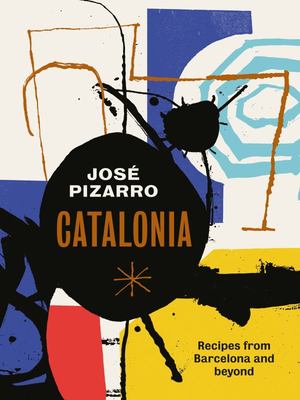 $52.00
NZD
Category: Regional
InCatalonia, José Pizarro shows readers how to create some of the best-loved dishes from the Catalonian region at home. Dispelling the myth that creating tapas and traditional Spanish fare is scary, he shows us how to take the experience of eating in the little bars of Barcelona to your own kitchen. Set to the backdrop of the stunning views of Barcelona and the rest of Catalonia, you'll really feel like you're on a magical holiday in Spain. The book also includes menus and drinks suggestions tohelp you plan, shop, cook and, most importantly, enjoy this wonderful way of eating and socializing. ...Show more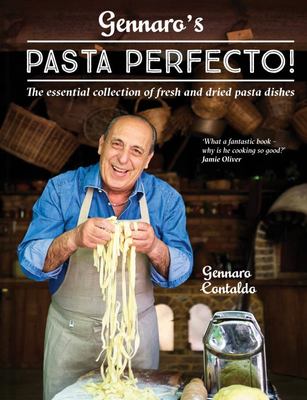 $45.00
NZD
Category: Regional
"There's nothing Gennaro doesn't know about pasta. He's an absolute legend!" Jamie Oliver This brand new book from celebrated chef Gennaro Contaldo is all about pasta. One of the most popular of all Italian dishes, bestselling author and much-loved personality Gennaro reveals all of his tips and tricks for making the best of the most versatile of dishes. Split into chapters for Dried, Fresh, Filled, Baked pasta and Sauces, Gennaro's Pasta Perfecto! includes recipes for lasagne four ways, pasta salads, classic minestrone soup, homemade ravioli and perfect pesto, these are dishes that can be quickly whipped up for the whole family to enjoy. An inexpensive staple that can be easily transformed into a luxurious meal, the possibilities of pasta are endless - perfect for busy families and for easy entertaining. Join Gennaro on an exciting Italian adventure, and discover both new and traditional recipes that will quickly become household favourites. A delicious collection of over 100 recipes and featuring beautiful photography by celebrated photographer David Loftus, many of these recipes can be cooked in a matter of minutes. Packed full of tips for making fresh pasta, including gluten and egg-free, picking the best shape for sauces and featuring recipes from across Italy, this is an essential book for any pasta enthusiast. ...Show more
$60.00
NZD
Category: Regional
Author Sai Yoganathan's cookbook A Kitchen Well-Travelled is dedicated to her father who died of a brain tumour. 100% of the authors royalties from the sales of the cookbook will go to the New Zealand Brain Tumour Trust. Sai was born in Jaffna, a peninsula in the northern province of Sri Lanka. She des cribed this book as her 'ultimate recipe collection', showcasing her family traditions, childhood memories, culinary adventures and travel experiences from around the world. Sai began her gastronomic journey in Sri Lanka and added many recipes to her repertoire during her tenures in Africa, New Zealand and Australia. ...Show more