$65.00
NZD
Category: Regional
Monique Fiso is a modern-day food warrior, taking Māori cuisine to the world. After years overseas in Michelin-star restaurants, Monique returned to Aotearoa to begin Hiakai, an innovative pop-up venture that's now a revered, award-winning restaurant in Wellington. Monique has also gone on to feature o n Netflix's 'The Final Table', alongside 19 other international chefs, with Hiakai being lauded by the Wall Street Journal, New York Times, Los Angeles Times, National Geographic, Forbes and TIME magazine, which named Hiakai in 2019 as one of the '100 Greatest Places' in the world. This book is just as unforgettable - ranging between history, tradition and tikanga, as well as Monique's personal journey of self-discovery, it tells the story of kai Māori, provides foraging and usage notes, an illustrated ingredient directory, and over 30 breath-taking recipes that give this ancient knowledge new life. Hiakai offers up food to behold, to savour, to celebrate. ...Show more
Falastin: A Cookbook
by Sami Tamimi; Tara Wigley; Yotam Ottolenghi (foreword)
$60.00
NZD
Category: Regional
FALASTIN is a love letter to Palestine, the land and its people; an evocative collection of over 110 unforgettable recipes and stories from the co-authors of Jerusalem and Ottolenghi: The Cookbook, and Ottolenghi SIMPLE. Travelling through Bethlehem, East Jerusalem, Nablus, Haifa, Akka, Nazareth, Galil ee and the West Bank, Sami and Tara invite you to experience and enjoy unparalleled access to Sami's homeland. As each region has its own distinct identity and tale to tell, there are endless new flavour combinations to discover.The food is the perfect mix of traditional and contemporary, with recipes that have been handed down through the generations and reworked for a modern home kitchen, alongside dishes that have been inspired by Sami and Tara's collaborations with producers and farmers throughout Palestine.With stunning food and travel photography plus stories from unheard Palestinian voices, this innovative cookbook will transport you to this rich and complex land.So get ready to laden your table with the most delicious of foods – from abundant salads, soups and wholesome grains to fluffy breads, easy one-pot dishes and perfumed sweet treats – here are simple feasts to be shared and everyday meals to be enjoyed. These are stunning Palestinian-inspired dishes that you will want to cook, eat, fall in love with and make your own. ...Show more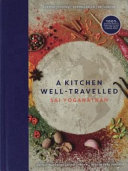 $60.00
NZD
Category: Regional
Author Sai Yoganathan's cookbook A Kitchen Well-Travelled is dedicated to her father who died of a brain tumour. 100% of the authors royalties from the sales of the cookbook will go to the New Zealand Brain Tumour Trust. Sai was born in Jaffna, a peninsula in the northern province of Sri Lanka. She des cribed this book as her 'ultimate recipe collection', showcasing her family traditions, childhood memories, culinary adventures and travel experiences from around the world. Sai began her gastronomic journey in Sri Lanka and added many recipes to her repertoire during her tenures in Africa, New Zealand and Australia. ...Show more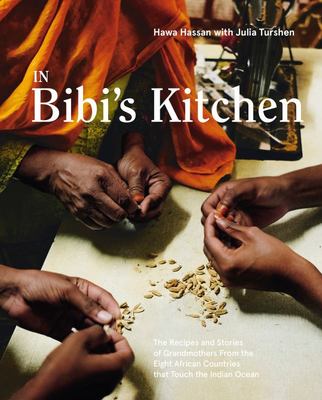 $65.00
NZD
Category: Regional
Grandmothers from eight eastern African countries welcome you into their kitchens to share flavorful recipes and stories of family, love, and tradition in this transporting cookbook-meets-travelogue. "Their food is alive with the flavors of mangoes, cinnamon, dates, and plantains and rich with the histo ry of the continent that had been a culinary unknown for much too long."--Jessica B. Harris, food historian, journalist, and public speaker In this incredible volume, Somali chef Hawa Hassan and renowned food writer Julia Turshen present 75 recipes and stories gathered from bibis (or grandmothers) from eight African nations: South Africa, Mozambique, Madagascar, Comoros, Tanzania, Kenya, Somalia, and Eritrea. Most notably, these eight countries are at the backbone of the spice trade, many of them exporters of things like pepper and vanilla. We meet women such as Ma Shara, who helps tourists "see the real Zanzibar" by teaching them how to make her famous Ajemi Bread with Carrots and Green Pepper; Ma Vicky, who now lives in suburban New York and makes Matoke (Stewed Plantains with Beans and Beef) to bring the flavor of Tanzania to her American home; and Ma Gehennet from Eritrea who shares her recipes for Kicha (Eritrean Flatbread) and Shiro (Ground Chickpea Stew). Through Hawa and Julia's writing--and their own personal stories--the women, and the stories behind the recipes, come to life. With evocative photography shot on location by Khadija Farah, and food photography by Jennifer May, In Bibi's Kitchen uses food to teach us all about families, war, loss, migration, refuge, and sanctuary. ...Show more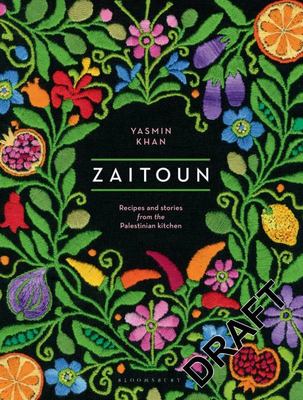 $49.00
NZD
Category: Regional
A dazzling cookbook with vibrant recipes, captivating stories and stunning photography from Palestine 'A moving, hugely knowledgeable and utterly delicious book' Anthony Bourdain'A big bowl-full of delicious Palestinian recipes, plus lots of insightful and moving stories... Great stuff' Yotam Ottolenghi 'A zingingly evocative collection of personal stories... Calling it a cookbook does it a disservice. Zaitoun deserves to be read as much as cooked from' Observer Food Monthly Bursting with the freshness and brightness that is characteristic of all Levantine cuisine, Palestinian food is fragrant, healthy and delicious. From a colourful array of bountiful mezze dishes to rich slow-cooked stews flavoured with aromatic spice blends, it's a cuisine that represents the very best of modern Middle Eastern cookery. In this beautiful Palestinian cookbook, food writer Yasmin Khan shares recipes and stories from her travels through the region. On her journey she harvests black olives from the groves of Burquin in the West Bank, hand-rolls maftool - the plump Palestinian couscous - in home kitchens in Jenin and even finds time to enjoy a pint with workers at the Taybeh brewery, which is producing the first Palestinian craft beer. As she feasts and cooks with Palestinians of all ages and backgrounds, she learns about the realities of their everyday lives. Zaitoun includes herb-filled salads, quick pickles, fragrant soups, tender roasted meats and rich desserts, and has a special focus on vegetarian versions of Palestinian classics. It has recipes for olive, fig and honey tapenade, roast chicken stuffed with pine nuts and raisins, and pomegranate passion cake, among many others. And surrounding the recipes, there is a chorus of stories from those who love, live and cook with Palestine in their hearts. ...Show more
$25.00
NZD
Category: Regional
Bring an authentic taste of Spain to your table with this collection of more than 60 mouth-watering recipes for small plates to share. Traditionally served as a bar snack with a glass of sherry or a cold beer, tapas has become a firm favorite thanks to its wide variety and versatility. Whether you are s erving an appetizer before a meal, enjoying some small bites with drinks, or going all out and filling the table with multiple dishes to feast on, there is no bad time to indulge in these flavor-filled dishes. This book includes all the classics from the perennially popular Patatas Bravas and Spanish Omelette to Chorizo in Red Wine and Peppers Stuffed with Salt Cod. Many of these dishes can be made in advance for ease, so you too can enjoy time with your friends--Buen Provecho ...Show more
$48.00
NZD
Category: Regional
'The Rangoon Sisters taught me everything I know about Burmese food. And now they can teach you too.' Grace Dent 'Amy and Emily's food is vibrant, colourful and packed with flavour. I can't wait to make everything in this book.' Melissa Hemsley Love Thai food? Addicted to Chinese and Indian? Then it i s time to discover the flavours of Burma. The Rangoon Sisters is a celebration of the incredible food and flavours that are found throughout Myanmar, including over 80 evocative recipes that have been made easy and accessible for the modern home cook by supper club extraordinaires Emily and Amy Chung. Including chapters such as Snacks, Salads, Curries, Rice, Noodles and Sweets, the simple recipes are perfect for a quick weekday family meal or a comforting slow cook on a weekend. And the food is ideal for sharing and pairing: rich bowls of curry are contrasted with vibrant salads and heaps of steaming rice. Recipes include: Mohinga (fish chowder) Pumpkin curry Pickled tealeaf salad Stuffed aubergine curry Butterbean stew Coconut chicken noodles Mango and lime cheesecake With easy to follow instructions and no specialist equipment or expensive ingredients needed, The Rangoon Sisters is essential for anyone wanting to make delicious, simple Burmese food at home. ...Show more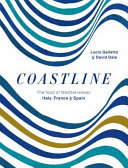 $55.00
NZD
Category: Regional
Recipes and stories from the stunning Mediterranean coastline for the perfect pesto, the best bouillabaisse, the purest paella.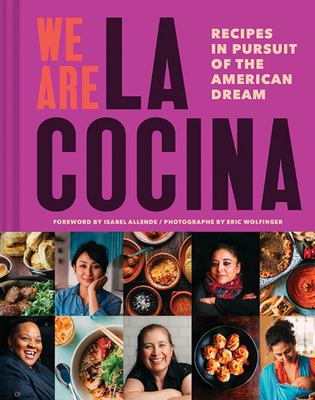 $30.00
NZD
$60.00
(50% off)
Category: Regional
Powerful stories. Beautifully evocative visuals. More than 100 recipes for all occasions, from many cultures. Here, in La Cocina's first cookbook, more than 50 successful La Cocina entrepreneurs share their inspiring narratives--and their delicious recipes More than 200 photographs from award-winning ph otographer Eric Wolfinger capture the spirit of the people, the mouthwatering food, and the diversity of the immigrant experience. This is the book for cooks who love great global recipes and support organizations that make a big difference. ...Show more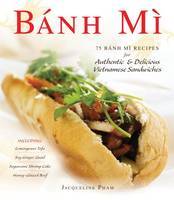 $35.00
NZD
Category: Regional
The quintessential Vietnamese street food--in your own home! Indulge in the intoxicating aroma and exotic taste of a freshly baked baguette topped with savory pork, bright cilantro, and thin strips of pickled carrots and daikon. With "Banh Mi," you can enjoy these flavorful Vietnamese sandwiches without ever having to step out of your home. From vegetarian options to meat-filled sandwiches, this book will provide you with step-by-step instructions for creating 75 delicious banh mi recipes, including: Spicy eggplant tofuVietnamese-style chicken curryChar siu barbecue porkMango grilled shrimp Complete with recipes for classic Vietnamese pickled condiments, flavorful sauces, fresh baked breads, and classic sides, "Banh Mi" brings the essential tastes of true Vietnamese cuisine into your kitchen! ...Show more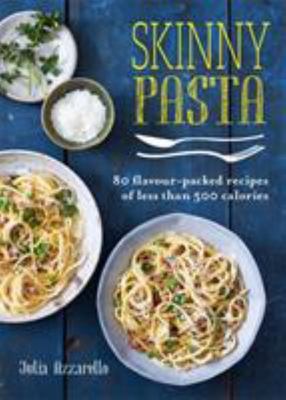 $35.00
NZD
Category: Regional | Series: Skinny Ser.
Low-calorie, big-flavoured and comforting meals are the dream for dieters, and the dishes in Skinny Pasta can tick all those boxes.Although pasta is often on the 'avoid' list of a diet, this needn't be the case as it's the accompanying sauces and topping that pile on the calories, and the pounds. The re cipes in Skinny Pasta prove otherwise - all are small on calories, but big on nourishing nutrients, full of flavour and decent portions.Featuring a mix of timeless classics and contemporary interpretations, the recipes focus on fresh, healthy and nutritious ingredients, plus many are vegan, vegetarian, gluten- and dairy-free. From fresh and flavourful Vermicelli with Cherry Tomatoes, Rocket & Feta, and Mafaldine with Romanesco Sauce, to tasty salads such as Greek Rotini and soups including Butter Bean, Chorizo & Spinach with Pappardelle, as well as many quick and easy mains like Orecchiette with Cime Di Rapa & Chilli as well as the ever popular Spaghetti Carbonara and Mac 'n' Cheese, there's a pasta dish for any occasion. And if you have a little more time on your hands then make your own basic pasta dough, gluten-free gnocchi, fresh pesto or marinara sauce, although all the recipes can be made with shop-bought pasta too. With nutritional info for every recipe, each dish is 500 or less calories per portion. ...Show more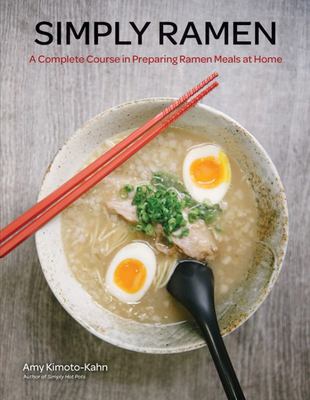 $33.00
NZD
Category: Regional | Series: Simply ... Ser.
Whether you are cooking for one or twelve, Simply Ramen brings homemade ramen to your table with a delicious fusion of seventy recipes, including soup bases, noodles, toppings, and sides. Author Amy Kimoto-Kahn shows you how to put together a bowl of piping hot ramen in a myriad of ways with a choice o f four soup bases, ramen noodles (homemade or store-bought), and traditional and non-traditional ingredients. Enjoy bowls of pork, chicken, and beef ramen. Or branch out with seafood, vegetarian, and spicy soups--and even cold ramen and a breakfast version topped with bacon and a poached egg. Make your soup base in advance and you have a quick, easy, and special midweek family meal. Try your hand at: Indonesian Pork Ramen with Coconut Curry Soup Chicken Meatball Ramen Teriyaki Beef-Wrapped Asparagus Ramen California Ramen with crabmeat, avocado, and cucumber Spicy Tofu Ramen Crispy Greens Ramen with Swiss chard, kale, and Brussels sprouts With simple step-by-step instructions and mouthwatering photos, Simply Ramen will turn your kitchen into a ramen-ya for family and friends. ...Show more