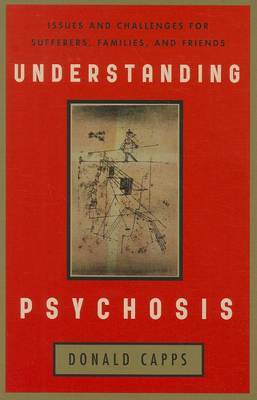 $55.00
NZD
Category: Psychoses
Severe mental illness afflicts many men and women throughout their lives, often without warning, and almost always with devastating results. This book takes a look at psychosis, and contends that although the delusions and hallucinations of the psychotic person are misguided and confused, they are under standable when viewed in the context of a person's life. Using real life examples, Capps covers the prevalence of psychotic illness; the long-range effects of deinstitutionalization on mentally ill persons, their families, and their communities; family members' responses to their mentally ill relative; rehabilitation and prevention approaches and methods; the nature of delusions and hallucinations; the delusional belief that one is someone else; and the realization of mental stability. ...Show more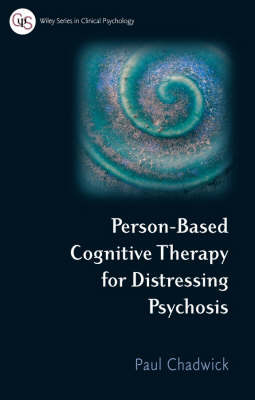 $93.00
NZD
Category: Psychoses | Series: Wiley Series in Clinical Psychology
This book provides a practical framework for using a person based cognitive therapy approach for addressing the range of problems experienced by people with psychosis. Chapters 1-4 provide a context for the approach and chapters 5-12 cover the clinical application of the approach. This title includes ke y features such as: the integration of the author's work on Mindfulness (simple meditation technique that is similarly creating a lot of interest at present) for people with psychosis; inclusion of the two chair method; plus a chapter on group therapy. ...Show more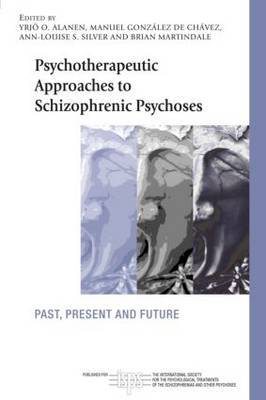 $90.00
NZD
Category: Psychoses
"Psychotherapeutic Approaches to Schizophrenic Psychoses" brings together professionals from around the world to provide an extensive overview of the treatment of schizophrenia and psychosis. Divided into three parts - past, present and future - the book begins by examining the history of the treatment of schizophrenia and psychosis, with reference to Freud, Jung, Harry Stack Sullivan and Adolf Meyer, amongst others.Part two then takes a geographical look at treatment and its evolution in different parts of the world including the UK, USA, Northern Europe and Eastern Asia. Finally, part three covers the range of interventions, from pharmacological treatments to psychoanalytic psychotherapy to CBT, with the aim of helping to shape the future integration of treatment. With contributions from leading figures in the field, this book will provide a varied examination of treatment, and spark much-needed debate about its future. As such it will be essential reading for all mental health professionals, in particular those involved in psychiatry, psychology and psychotherapy. ...Show more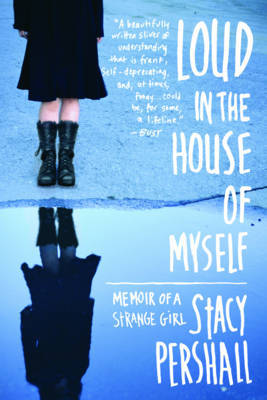 $35.00
NZD
Category: Biography & Memoir
After her 2001 suicide attempt, broadcast live on a Webcam, Pershall realized the need to heal her mind and body. She found a revolutionary cure, met a tattoo artist, and discovered the healing power of body modification.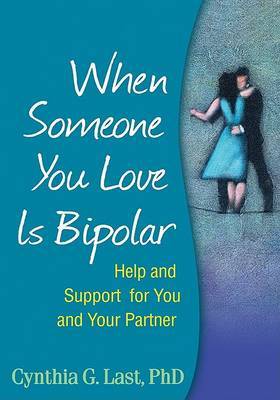 $49.99
NZD
Category: Psychoses
What happens when 'in sickness and in health' meets the turbulent challenges of bipolar disorder? In this wise, candid, and compassionate book written expressly for the spouse or partner, Dr. Cynthia Last shares her heartfelt insights as a highly regarded therapist/researcher and a bipolar sufferer. Rea ders learn how to help their loved one come to terms with a bipolar diagnosis and find effective treatment - and how to work together to get control over the mood swings and live life to the fullest. Vivid examples from Dr. Last's own experience and the couples she has treated illuminate ways to resolve painful relationship conflicts caused by the illness. She shows spouses what they can do to provide truly helpful nurturance and support, while also taking care of themselves. ...Show more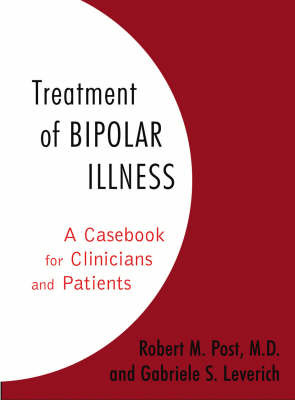 $130.00
NZD
Category: Psychoses
Based on over ten years' worth of research and study, this book presents information on the principles and practice of treating bipolar illness.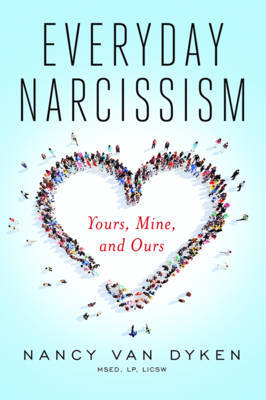 Everyday Narcissism
by Nancy Van Dyken; Anne Katherine (Foreword by)
$35.00
NZD
Category: Psychoses
Narcissism, in all forms, is a belief that the world revolves around us, and that what happens in the world happens because of us. Most of us live with a form of narcissism so deeply embedded that we don't even know we have it. This "everyday narcissism" (EN) comes from a combination of childhood wounds and powerful myths we were taught as children. Everyday Narcissism helps readers understand how EN manifests in their own lives, and teaches them how to heal it. This awareness provides a foundation for creating greater happiness, more fulfilling relationships, less reactivity, and more meaning.An essential purchase for anyone having difficulty in a relationship, with a partner, coworker, family member, or other loved one. This is the first book for the general reader to specifically address everyday narcissism (EN).Features a Foreword by Anne Katherine, best-selling author of Boundaries and Where to Draw the Line. ...Show more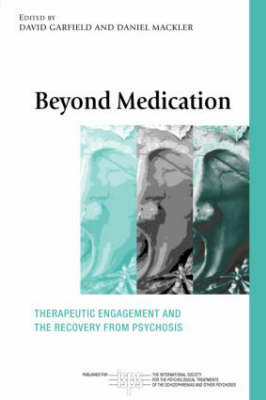 $78.00
NZD
Category: Psychoses
Beyond Medication focuses on the creation and evolution of the therapeutic relationship as the agent of change in the recovery from psychosis. Organized from the clinician's point of view, this practical guidebook moves directly into the heart of the therapeutic process with a sequence of chapters that outline the progressive steps of engagement necessary to recovery. Both the editors and contributors challenge the established medical model by placing the therapeutic relationship at the centre of the treatment process, thus supplanting medication as the single most important element in recovery. Divided into three parts, topics of focus include: Strengthening the patient; The mechanism of therapeutic change; and, Sustaining the therapeutic approach. This book will be essential reading for all mental health professionals working with psychosis including psychoanalysts, psychiatrists, psychologists and social workers. ...Show more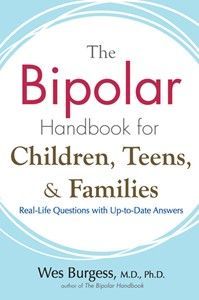 $28.00
NZD
Category: Psychoses
The most practical and current resource for children and teens affected by bipolar disorder. A practicing psychiatrist specializing in bipolar disorder for nearly twenty years, Dr Burgess has helped countless children and teens navigate the minefield of mania and depression and lead successful, happy lives. Drawing on the real questions asked by patients and parents and families of affected children, The Bipolar Handbook for Children, Teens, and Families tackles every area of the disorder: causes; medical treatment and psychotherapy; strategies for creating a healthy lifestyle; and preventing, coping with, and treating bipolar episodes. More than five hundred questions and answers address: how to choose the right doctor or specialist for your child; what treatment and medication protocols are best; how to reduce stress to prevent manic and depressive episodes. Special chapters on practical strategies for academic success, building healthy relationships, issues that specifically affect teens versus smaller children, and coping techniques for families and friends further explore the impact of the disorder on daily life. The book also includes diagnostic criteria from the American Psychiatric Association and the National Institute of Mental Health, making this a versatile guide perfect for both quick reference and in-depth study. ...Show more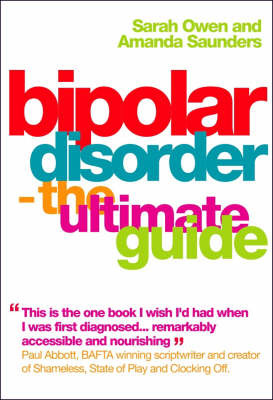 $45.00
NZD
Category: Psychoses
Has someone close to you been diagnosed with bipolar disorder? Have you been diagnosed yourself? If so, then this is the book for you. With a helpful question and answer format, this invaluable guide reveals everything there is to know about the condition, and shows how to keep it firmly under control. From how to deal with a manic episode to coping with the stigma often associated with mental illness, this enlightening and compassionate guide contains the very latest research surrounding the illness that affects one in fifty of us. Including numerous real-life case studies, helpful character summaries and a full list of support organisations and web groups, this accessible blend of advice and insight will inform and empower all those who live with the bewildering turbulence of bipolar disorder. Written in an easy-to-navigate question-and-answer format, this useful and compassionate guide explores and explains absolutely everything that someone with bipolar disorder (and those who live with and love them) needs to know about the condition: from how to recognise the symptoms to how to deal with stigma in the workplace. Drawing on a broad range of expert opinion, the very latest research, numerous real-life voices, and their own personal experience of bipolar in their family, Sarah Owen and Amanda Saunders offer practical advice and emotional support to inform and empower anyone whose life has ever been touched by bipolar disorder. ...Show more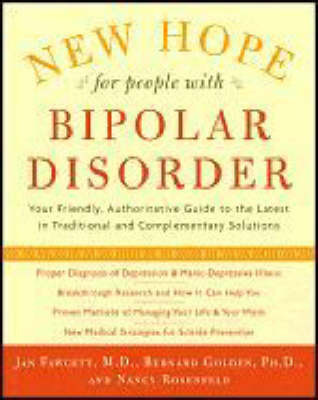 $39.99
NZD
Category: Psychoses
The second edition of this groundbreaking guidebook provides up-to-date treatments and compassionate guidance for anyone affected by bipolar disorder--from the recently diagnosed to chronic sufferers and their families. You'll receive tips from world-renowned experts--including coauthor Nancy Rosenfeld, herself a bipolar survivor--and learn about vital new options and innovations in bipolar treatment and research, such as: -New precautions: why some patients can get worse rather than better when taking antidepressant medication -The inside story on atypical antipsychotic medications, antidepressants, and other medications that affect neurotransmitters -New genetic research, studies on serotonin, studies into childhood and adolescent bipolar disorder, and results of neuron imaging and neuropsychological testing -Advice on making instant, effective lifestyle changes, coping with stigma, and deciding whether or not--and how--to disclose your illness to others. -A guide to the many evolving forms of psychotherapy Review Quotes: "This easy-to-read book demystifies the illness and teaches without scaring. A real addition to mental health literature!" --Alan F. Schatzberg, M.D., professor and chairman, Department of Psychiatry and Behavioral Sciences, Stanford University "This creative, authoritative, state-of-the-art book is an enormously valuable tool in dealing with depression. Written from three unique perspectives, it is certain to profoundly impact the lives of patients and their families." --Martin Keller, M.D., professor and chairman, Department of Psychiatry and Human Behavior, Brown University "There are a number of self-help titles for people with bipolar disorder, but this one has several singular features. For starters, it's written by a full-treatment team-a psychiatrist (Fawcett), a psychologist (Bernard Golden), and a patient (Nancy Rosenfeld)-so readers are given a unique combination of expertise and practical tips for daily coping. Medications, forms of therapy, suicide prevention, childhood and adolescent bipolar illness, how to deal with the stigma of mental illness, and information for family members and friends count among the topics covered. This revised edition includes a new chapter titled "Questions and Answers Regarding Bipolar Disorder," updated resources, and new information on medications; the latter alone justifies the price of updating for those libraries that own the first edition (2000). This book, along with E. Fuller Torrey and Michael Knable's Surviving Manic Depression: A Manual on Bipolar Disorder for Patients, Families, and Providers, should be in every public library, no matter how small. --"Library Journal " Discover Exciting New Treatments For Bipolar Disorder Now you can maintain control of your bipolar disorder and begin enjoying life again--today! This book dispels the myths and fears surrounding bipolar disorder. It offers compassionate, practical, and immediate guidance for anyone affected by this disorder. Inside, world-renowned experts present important, life-altering advances, including: -The causes, symptoms, and patterns of bipolar disorder -New medications -The latest psychiatric findings -Cutting-edge treatment models -Complementary therapies that work -Effective and practical tools for parenting your bipolar child -And much more! "This easy-to-read book demystifies the illness and teaches without scaring. A real addition to mental health literature!" --Alan F. Schatzberg, M.D., professor and chairman, Department of Psychiatry and Behavioral Sciences, Stanford University "This creative, authoritative, state-of-the-art book is an enormously valuable tool in dealing with depression. Written from three unique perspectives, it is certain to profoundly impact the lives of patients and their families." --Martin Keller, M.D., professor and chairman, Department of Psychiatry and Human Behavior, Brown University ...Show more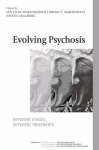 $85.00
NZD
Category: Psychoses
Can early, need-adapted treatment prevent the long-terms effects of psychosis? How important is phase-specific treatment? Evolving Psychosis explores the success of psycho-social treatments for psychosis in helping patients recover more quickly and stay well longer. Mental health professionals from all over the world share their clinical experience and scientific findings to shed new light on the issues surrounding need-specific treatment. They cover: The Nature of Psychosis, Early Intervention in Psychosis, Phase-Specific Treatment of Psychosis and The Need for Integration. Particular attention is paid to the how treatment can be improved with individually tailored treatment programmes, early intervention, more integration between psychological treatments, and new and better diagnostic concepts. This book incorporates new and controversial ideas which will stimulate discussion regarding the benefits of early, need-adapted treatment. It will be of interest to psychologists, psychiatrists and other mental health professionals interested in psycho-social approaches to psychosis. ...Show more