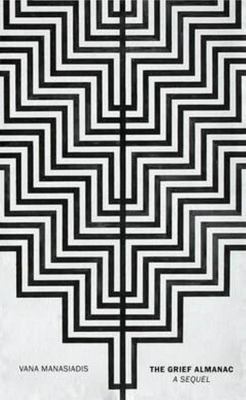 $30.00
NZD
Category: NZ Poetry
New poetry from Vana Manasiadis . Manasiadis was born in Wellington, New Zealand, and she divides her time between Greece and New Zealand. She co-editor of the Seraph Press Poetry in Translation Series Helen Rickerby of Seraph Press says: Vana has invented her own forms and layouts for the poems on the page, which are nothing like anything I've ever seen before. There are several long sequences which have seemingly unrelated threads presented in parallel - sometimes on facing pages, and sometimes in the top and bottom halves of the same page. For example, in one sequence one thread is a narrative of the days after the death of the poet's mother, while the other thread is a series of ekphrastic poems about various artworks and texts. It may be hard at first for some readers to know quite how to read them together, but the effect I have found is that they show how interconnected and paralleled everything is; how we read everything through the lens of our experiences and griefs, and how healing art can be in our lives. ...Show more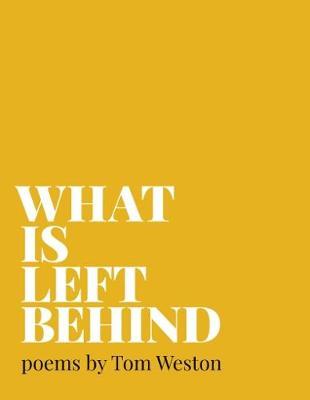 $25.00
NZD
Category: NZ Poetry
What is left behind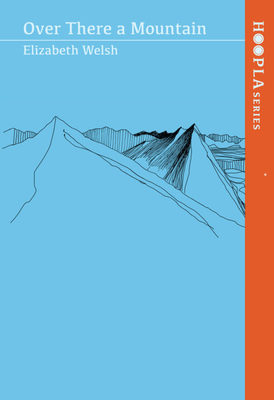 $25.00
NZD
Category: NZ Poetry
It's hard to know how to be with a mother who is a mountain. It's hard to feel how to be with a father who is a mountain. It's hard to explain that luminous bond and the bewilderingly stretched distance. Anxious, the mountain-daughter holds what is bright to hold and takes without asking what is bright to the eye, tries to stave off becoming a mountain herself, while finding out what it is that makes her human. Over There a Mountain is an incandescent first collection. ...Show more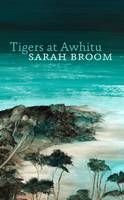 $25.00
NZD
Category: NZ Poetry
In these poems characters appear in the landscape, situated, as in a story. They rage against it, consider it, interact with it, abandon themselves to it. A family walks north along a frozen road; a fugitive crouches in the long grass of a field; a woman driving around the harbour's edge points out the red sail of a yacht to her child. With tough, deft attention to language and its emotional power, Sarah Broom asks us to consider our relationships with the world and with words. Tigers at Awhitu is a first, compelling and rich, poetry collection by Sarah Broom. Many of Broom's poems emerge out of a profound connection with the New Zealand landscape, which is experienced as both nurturing and menacing, tender and indifferent. Landscape is at once richly natured and post-apocalyptically strange, the context for an exploration of extreme states of spiritual and physical awareness. Other poems chart the drifts and tides of intimate relationships, including the complex ties between mother and child, while the final section of the book takes us through an encounter with life-threatening illness. Passionate and intense, yet taut, contained and carefully crafted, this poetry is the vehicle for an resolute exploration of life and death, of the spirit and its relationship to the world. Broom's is an unflinching and original new voice in New Zealand poetry. ...Show more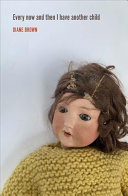 $30.00
NZD
Category: NZ Poetry
A mysterious doppelgänger sister, a newborn baby, a boy in a mural, a detective, a former lover, a student stalker ... are they real or imagined? Building on Diane Brown's tradition of extended poetic narratives, Every Now and Then I Have Another Child is an inventive and heartfelt meditation on motherh ood, the creative impulse and the blurred line between imagination and reality. This delightful, evocative poetic narrative wafts between the truly surreal and the 'everyday' absurd. ...Show more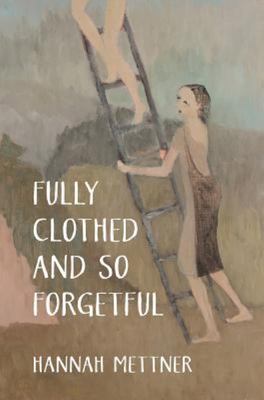 $25.00
NZD
Category: NZ Poetry
A Winner in Ockhams New Zealand Book Awards - Best First Book Award for Poetry 2018 Fully Clothed and So Forgetful is an intimate, intelligent first book by Hannah Mettner. Moving through love, motherhood, sexuality, family and anxiety, these poems infuse universal themes with wit and sudden, even shock ing beauty. ...Show more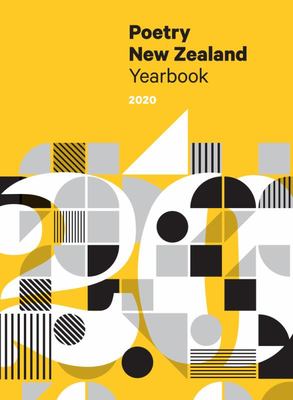 $35.00
NZD
Category: NZ Poetry | Series: Poetry New Zealand Yearbook Ser.
Each year Poetry New Zealand, this country's longest-running poetry magazine, rounds up new poetry, reviews and essays, making it the ideal way to catch up with the latest poetry from both established and emerging New Zealand poets. Issue #54 features 133 new poems (including by this year's featured poe t, rising star essa may ranapiri, and C.K. Stead, Elizabeth Smither, Kevin Ireland, Chris Tse, Gregory Kan, Fardowsa Mohammed and Tracey Slaughter); essays (including a graphic essay by Sarah Laing); and reviews of new poetry collections. Poems by the winners of both the Poetry New Zealand Award and the Poetry New Zealand Schools Award are among the line-up. ...Show more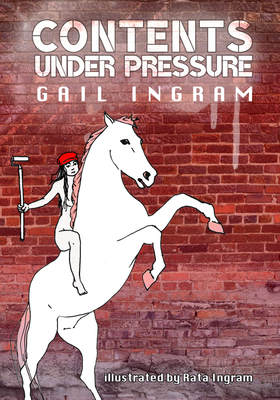 $25.00
NZD
Category: NZ Poetry
Contents Under Pressure blends poetry, narrative and collage, complemented by collage-style illustrations by Gail's daughter Rata Ingram. Contents Under Pressure is a book for readers of poetry, flash fiction, novels in flash or poetry; art lovers, street-art lovers and graffiti-art lovers; those inter ested in the effects of disasters at personal, social and political levels. One poem won the 2016 NZ Poetry Society International Competition, another Runner Up in 2005 takahē competition; eleven poems have been published in literary journals in NZ or overseas. Contents Under Pressure, is a story of our time, a novel and exciting addition to New Zealand literature. ...Show more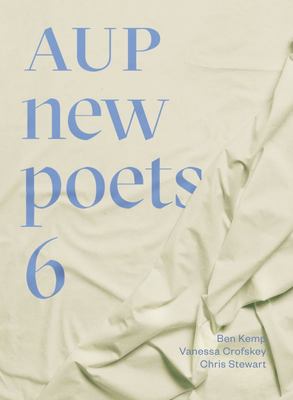 AUP New Poets 6
by Ben Kemp; Vanessa Crofskey; Chris Stewart; Anna Jackson (Foreword by)
$30.00
NZD
Category: NZ Poetry | Series: AUP New Poets Ser.
Post-it notes and shopping lists, Japanese monks and children's lungs: AUP New Poets 6 is a deep dive into the rich diversity of New Zealand poetry today. Relaunched under the editorship of Anna Jackson in 2019, AUP New Poets 6 features substantial selections from the poetry of BenKemp, Vanessa Crofskey and Chris Stewart. We shift from Kemp's slow-paced attentive readings of place and people in a selection moving between Japan and New Zealand, to the velocity of Vanessa Crofskey's fierce, funny, intimate and political poetry, which takes the form of shopping lists, Post-it notes, graphs, erasures, a passenger arrival card and even "poetry", and finally to Chris Stewart's visceral take on the domestic, the nights cut to pieces by teething, the gravity of love and the churn of time. AUP New Poets 6 is an arresting introduction to the rich diversity of contemporary New Zealand poetry. ...Show more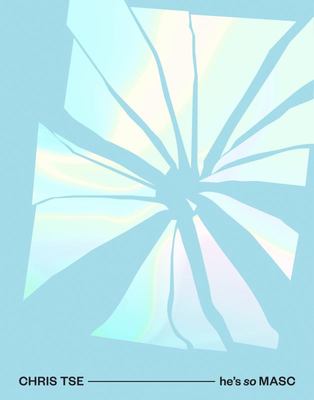 $30.00
NZD
Category: NZ Poetry
In How to be Dead in a Year of Snakes, Chris Tse took readers back to a shocking 1905 murder. Now he brings the reader much closer to home. He¿s So MASC confronts a contemporary world of self-loathing poets and compulsive liars, of youth and sexual identity, and of the author as character ¿ pop star, ac tor, hitman, and much more. These are poems that delve into worlds of hyper-masculine romanticism and dancing alone in night clubs. With its many modes and influences, He¿s So MASC is an acerbic, acid-bright, yet unapologetically sentimental and personal reflection on what it means to perform and dissect identity, as a poet and a person. ...Show more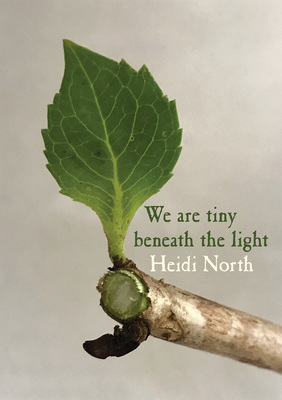 $25.00
NZD
Category: NZ Poetry
Heidi's second collection of poetry speaks of the beautiful and the ugly in a single breath, and out of enormity creates small parcels of light. We are tiny beneath the light charts the end of a marriage and the tumble of tiny moments that make up a life under stress, including the unexpected discoveri es that can still bring joy – watching a child fly a blue kite or weaving words to make sense of sorrow. Heidi's second collection manages to speak of the beautiful and the ugly in a single breath, and out of enormity creates small parcels of light. ...Show more
$35.00
NZD
Category: NZ Poetry
Thirty years of selected poems by the inaugural New Zealand Poet Laureate. Mezzaluna gathers work from critically acclaimed poet Michele Leggott's nine collections, from Like This? (1988) to Vanishing Points (2017). In complex lyrics, sampling thought and song, voice and vision, Leggott creates lush tex tured soundscapes. Her poetry covers a wide range of topics rich in details of her New Zealand life, full of history and family, lights and mirrors, the real and the surreal. Michele Leggott writes with tenderness and courage about the paradoxes of losing her sight and remaking the world in words. Mezzaluna brings together in one volume the work of this major New Zealand poet. ...Show more