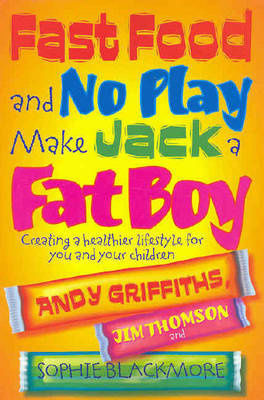 $20.00
NZD
Category: Nutrition & Health
Meet Jack, one of the 25% of Australian children are seriously overweight. Through a series of humorous fictional monologues, Griffiths brings Jack's world alive, highlighting the issues and struggles Jack and his parents face as they attempt to create a healthier lifestyle: lack of exercise, calorie-de nse food and more. ...Show more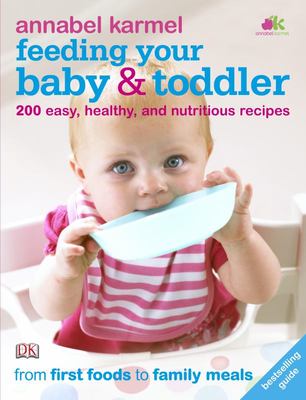 $37.00
NZD
Category: Nutrition & Health
Mum's favourite, Annabel Karmel's best-selling guide to feeding your baby and toddler The link between the food children eat and their health is widely recognised today. Armed with this easy-to-use cookbook, discover how to prepare enticing food to give your child the best start in life. Mother of three and Cordon Bleu chef Annabel Karmel shares her favourite quick, simple and tempting meals covering every age range, from birth onwards. Cook up over 200 delicious recipes, from healthy breakfasts and tempting food for fussy eaters, to lunchbox ideas and meals for the whole family to share. ...Show more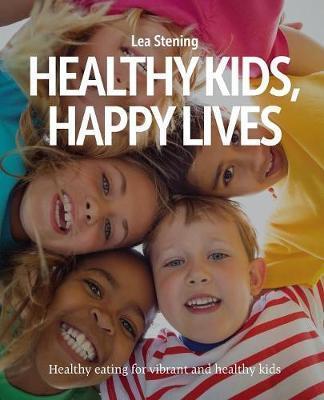 $27.00
NZD
Category: Nutrition & Health
Kids need the right types and amounts of food at the right times for sustainable energy to grow and perform well, mentally and physically. Written by a registered dietitian, this book helps parents to understand these essential principles of a healthy diet for kids of all ages, and provides tools and me nu ideas to achieve them. ...Show more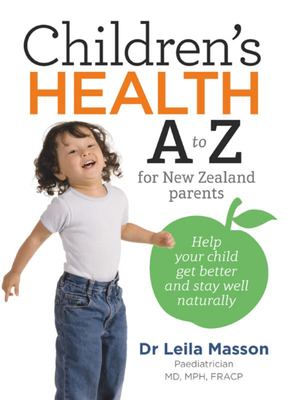 $30.00
NZD
Category: Nutrition & Health
Paediatrician and mother of two Dr Leila Masson combines traditional medical know-how with practical advice to help your child get better and stay well. This 'Plunket helpline in a book' provides the support you need to nurse your child through the coughs and colds, ear aches, tummy upsets and mild infe ctions that are part of growing up.The A to Z of symptoms cover the common health problems children and their families encounter and is set out in an easy-to-follow format with questions to ask and ways to care for your child, including when to seek the help and advice of a health professional. She also discusses the basics of children's health and how parents can support their children's wellbeing through providing optimum nutrition, sleep, outdoor play and a healthy home environment.Throughout the book, and in the ready reference section at the end, there is useful information on how to take your child's temperature, how to help them to take medicines, how to get children to drink more water, allergy testing, relaxation exercises and more. All this is extensively indexed and cross-referenced so that you have the trusted knowledge you need at your fingertips. ...Show more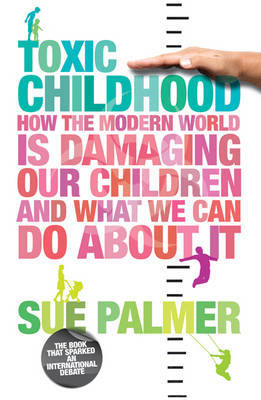 $30.00
NZD
Category: Nutrition & Health
Children throughout the developed world are suffering: instances of obesity, dyslexia, ADHD, bad behaviour and so on are all on the rise. And it's not simply that our willingness to diagnose has increased; there are very real and growing problems. Sue Palmer, a former head teacher and literacy expert, h as researched a whole range of problem areas, from poor diet, lack of exercise and sleep deprivation to a range of modern difficulties that are having a major effect: television, computer games, mobile phones. This combination of factors, added to the increasingly busy and stressed life of parents, means that we are developing a toxic new generation. TOXIC CHILDHOOD illustrates the latest research from around the world and provides answers for worried parents as to how they can protect their families from the problems of the modern world and help ensure that their children emerge as healthy, intelligent and pleasant adults. ...Show more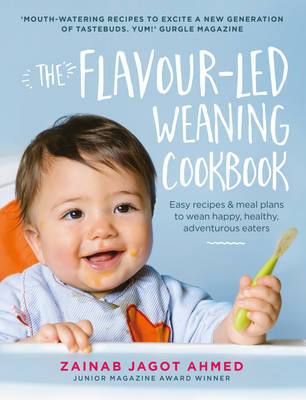 $48.00
NZD
Category: Nutrition & Health
The Flavour-led Weaning Cookbook offers over 100 first-tastes recipes your baby will love. It will be your best-friend in the kitchen from day 1, guiding you every step of the way with expert and realistic advice, meal plans and recipes. Flavour-led weaning uses baby-friendly herbs and spice as safe, he althy and natural flavour-boosters. It will encourage your baby to love their food from their very first taste. It will show you how to bring a rainbow of colour to your baby's diet. And will ensure your baby gets all the nourishment they needs at every stage in their weaning journey. Flavour-led weaning works in harmony with spoon-led and baby-led weaning. This book includes meal plans for all the weaning stages, plus delicious recipes the whole family can enjoy together. ...Show more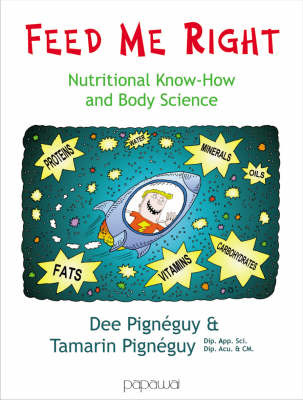 $30.00
NZD
Category: Nutrition & Health
Explains what happens to food from the moment it slips past your lips, till it plops out the other end, and provides the nutritional know-how that you need for health and longevity. Presents the nuts and bolts of nutrition, leading the reader through a journey of discovery and an exploration of our bod y's relationship with food. A comprehensive guide to health and wellness that has been developed for adolescents and their parents. Deserves to be taught in schools throughout New Zealand... simply turn the page and begin your own journey on the path to superb health. ...Show more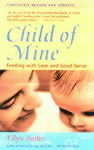 $39.99
NZD
Category: Nutrition & Health
Child of Mine is widely considered the leading book involving nutrition and feeding infants and children. This revised edition offers practical advice that takes into account the most recent research into such topics as: emotional, cultural, and genetic aspects of eating; proper diet during pregnanc y; breast-feeding versus bottle-feeding; introducing solid food to an infant's diet; feeding the pre-schooler; and, avoiding mealtime battles. An appendix looks at a wide range of disorders including allergies, asthma, and hyperactivity, and how to teach a child who is reluctant to eat. The author also discusses the benefits and drawbacks of giving young children vitamins. ...Show more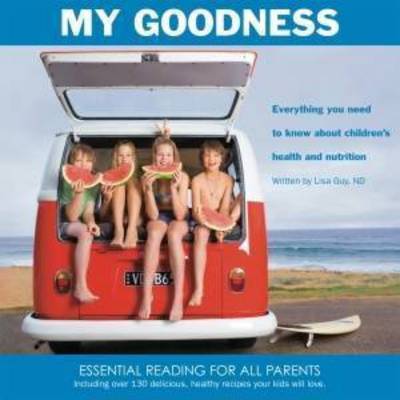 $40.00
NZD
Category: Nutrition & Health
This is the book all families need to counter the junk food/fast food culture which surrounds our children. It not only teaches the important of different foods and nutrients in a child's diet but how to include those foods into meals with over 130 delicious recipes - all tested and loved by kids.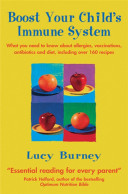 $30.00
NZD
Category: Nutrition & Health
Children need healthy immune systems, to fight off viruses and other infections. The most effective way to strengthen your child's immune system is through a healthy diet. With suggestions to suit children from birth to 18, top nutritionist Lucy Burney provides menu plans and recipes.
$37.00
NZD
Category: Nutrition & Health
Contrary to popular belief, there is no research that supports the current mainstream view that babies should be weaned by being spoon-fed purees. Self-feeding allows babies to use their natural abilities to explore taste, texture, color and smell. It encourages independence and confidence by allowing t hem to experiment with foods at their own pace and helps to develop hand-eye coordination and chewing. Baby-led Weaning is a practical and authoritative guide to introducing solid food, enabling your child to grow up a happy and confident eater. It shows parents why baby-led weaning makes sense and gives them the confidence to trust their baby's natural skills and instincts. With practical tips for getting started and the low-down on what to expect, Baby-led Weaning explodes the myth that babies need to be spoon-fed and shows why self-feeding from the start is the healthiest way for your child to develop. Your baby is allowed to decide how much he wants to eat, how to eat it and to experiment with everything at his own pace. Baby-led weaning is a common-sense, safe, easy and enjoyable approach to feeding your baby. No more purees and weaning spoons, and no more mealtime battles. Simply let your baby feed himself healthy family food. ...Show more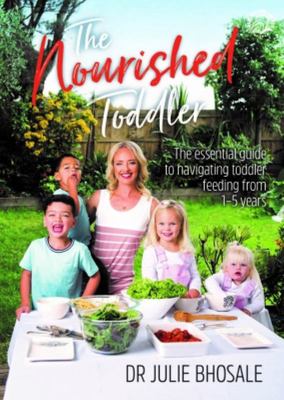 $40.00
NZD
Category: Nutrition & Health
The much anticipated follow on book from The Nourished Baby, this is your essential guide for navigating toddler feeding from 1 to 5 years of age. Dr Julie Bhosale, an active researcher, university lecturer and mother to two boisterous boys, unpacks the science of the major developmental changes across toddlerhood and just what foods will help to fuel this. Those more controversial topics surrounding what to feed our toddlers including, grains, dietary fat, and toddler milk are covered in detail plus her top strategies for how to actually get food into fussy eaters - especially the strong-willed toddler. With detailed meal plans for each stage, recipe ideas, guidance on more specialist areas (like constipation and introducing different foods), the importance of sleep and tips to manage screen use and more, The Nourished Toddler is your one-stop-shop for not only nourishing your toddler but bringing back some of the magic of family meal times. ...Show more