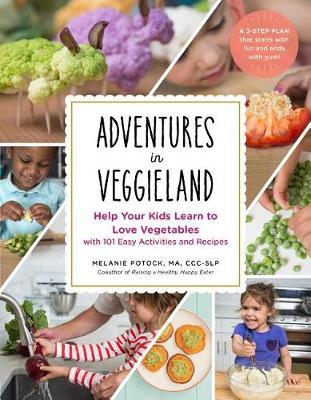 $38.00
NZD
Category: Nutrition & Health
Your kids can learn to love vegetables--and have fun doing it! So long to scary vegetables; hello to friendly new textures, colors, and flavors! Here is a foolproof plan for getting your kids to love their vegetables. Just follow the "Three E's": Expose your child to new vegetables with sensory, han ds-on, educational activities: Create Beet Tattoos and play Cabbage Bingo! Explore the characteristics of each veggie (texture, taste, temperature, and more) with delectable but oh-so-easy recipes: Try Parsnip-Carrot Mac'n'Cheese and Pepper Shish Kebabs! Expand your family's repertoire with more inventive vegetable dishes--including a "sweet treat" in every chapter: Enjoy Pears and Parsnips in Puff Pastry and Tropical Carrot Confetti Cookies! With 100 kid-tested activities and delicious recipes, plus expert advice on parenting in the kitchen, Adventures in Veggieland will get you and your kids working (and playing!) together in the kitchen, set­ting even your pickiest eater up for a lifetime of healthy eating. ...Show more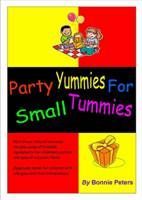 $27.00
NZD
$55.00
(50% off)
Category: Nutrition & Health
A N.Z. cookbook written for children with food allergies and intolerances. The focus is on providing party and special occasion recipes. The book covers allergies and intolerances to eggs,dairy,gluten and sugar etc:. All recipes are colour,additive and preservative free and use readily available ingr edients. ...Show more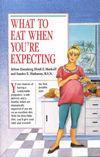 $46.00
NZD
Category: Birth & Pregnancy
Clear answers to hundreds of concerns: How diet affects morning sickness, mood swings, leg cramps How to tell what's safe to eat and what's not. Whether or not your baby will suffer if you can't drink milk. Featuring the Best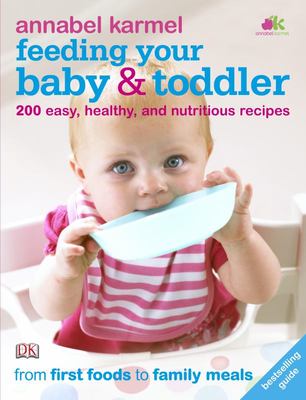 $37.00
NZD
Category: Nutrition & Health
Mum's favourite, Annabel Karmel's best-selling guide to feeding your baby and toddler The link between the food children eat and their health is widely recognised today. Armed with this easy-to-use cookbook, discover how to prepare enticing food to give your child the best start in life. Mother of three and Cordon Bleu chef Annabel Karmel shares her favourite quick, simple and tempting meals covering every age range, from birth onwards. Cook up over 200 delicious recipes, from healthy breakfasts and tempting food for fussy eaters, to lunchbox ideas and meals for the whole family to share. ...Show more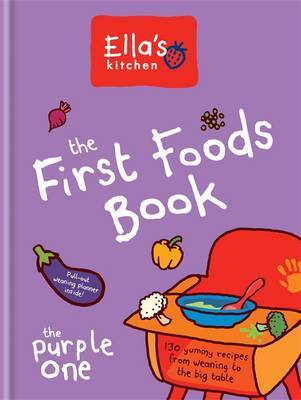 $30.00
NZD
Category: Vegetarian & Vegan | Series: Ella's Kitchen
Covering every step of the weaning journey, from six months to a year, The First Foods Book includes more than 130 recipes - from single-veg purees to exciting combinations and full meals. Every one has been rigorously tested to ensure it meets with Ella's Kitchen nutritional standards. There is also l ots of practical advice to give every parent confidence at this key stage of their baby's development. Top tips and insider advice from nutritionists, baby experts and real mums, dads and carers make weaning easy and stress-free - introducing solids becomes as much of an adventure for parents as it is for the little one whose taste exploration has only just begun. Weekly meal planners show you just what to expect, and there is a pull-out chart included in the book that you can stick on your fridge or wall. The third in the hugely successful Ella's Kitchen Cook Book series, The First Foods Book brims with recipes guaranteed to set tiny taste buds alight. With every recipe specifically developed for its nutritional content, as well as for its yummy flavour, and with the Ella's Kitchen stamp of approval on every page, this is set to become every parent's must-have guide to weaning. ...Show more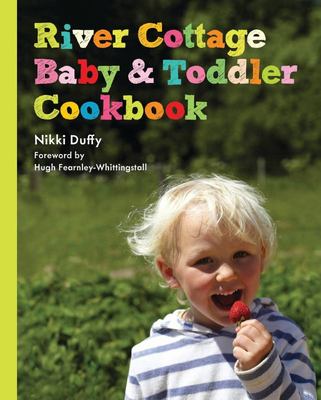 $40.00
NZD
Category: Cooking, Food & Wine
'This is a book about feeding children, but these recipes are for adults too. I don't think there should be any sharp distinctions between 'baby food', 'children's food' and 'grown-up food'.It's a spectrum the whole family can be on, the food each person eats becoming a little more sophisticated and sea soned as they mature.' Nikki Duffy brings the River Cottage ethos to feeding children, and shows that it's never too early to involve the youngest family members in mealtimes. Her delicious seasonal purees and simple, wholesome recipes put the needs and wants of babies and toddlers first, whilst offering up dishes that will delight adults too. With clear advice on nutrition and weaning, The River Cottage Baby & Toddler Cookbook is the perfect starting point for your child's great food adventure. Start the day with breakfasts like blueberry pancakes, apple muesli or eggy bread, followed by simple and delicious meals like fishcakes, meatballs, shepherd's pie, home-made pizza, falafel, mackerel pate, pea risotto or roasted fish with tomato sauce. Nice little puddings include baby baked apples with chocolate, rhubarb crumble and a classic rice pudding. With an introduction by Hugh Fearnley-Whittingstall, this book will put real food on the table for the whole family to share. ...Show more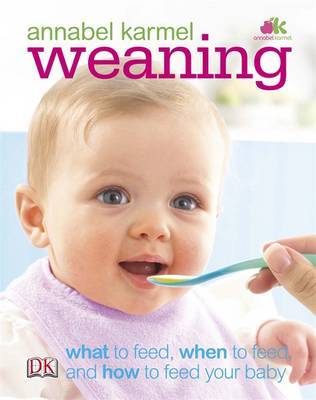 Weaning
by Annabel Karmel
$30.00
NZD
Category: Babies
This is a definitive guide to weaning your baby, from the UK's No.1 baby and child nutritionist, Annabel Karmel. With her years of expertise and personal experience, bestselling author Annabel Karmel guides you through every aspect of weaning your baby. It starts at the very beginning with basic, but cr ucial details, such as what type of spoon to use and the time of day to first offer solids, and covers other common concerns like when to begin weaning, fussy eaters and the latest allergy advice. 50 delicious, nutritious puree recipes and 3 menu planners will show you exactly what to feed your baby, and when. And input from the 'Weaning Club', parents of six babies who are expertly guided by Annabel through the weaning process, troubleshooting any problems they, and you may encounter along the way, will steer you and your baby along the right path to solid food. ...Show more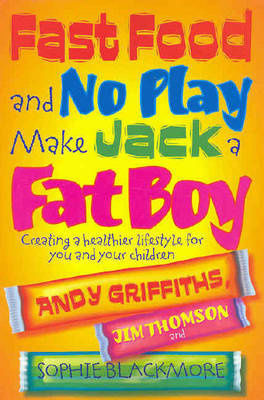 $20.00
NZD
Category: Nutrition & Health
Meet Jack, one of the 25% of Australian children are seriously overweight. Through a series of humorous fictional monologues, Griffiths brings Jack's world alive, highlighting the issues and struggles Jack and his parents face as they attempt to create a healthier lifestyle: lack of exercise, calorie-de nse food and more. ...Show more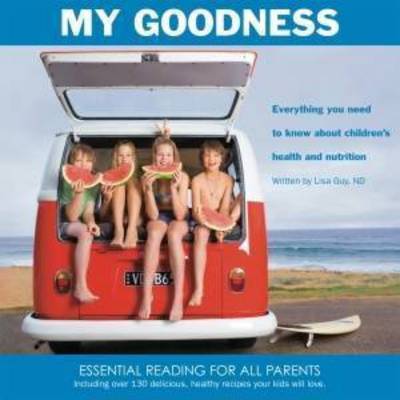 $40.00
NZD
Category: Nutrition & Health
This is the book all families need to counter the junk food/fast food culture which surrounds our children. It not only teaches the important of different foods and nutrients in a child's diet but how to include those foods into meals with over 130 delicious recipes - all tested and loved by kids.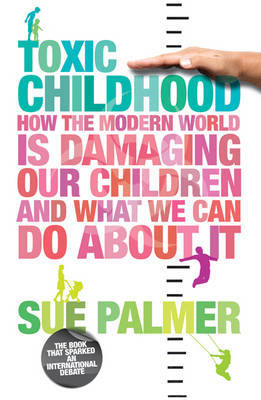 $30.00
NZD
Category: Nutrition & Health
Children throughout the developed world are suffering: instances of obesity, dyslexia, ADHD, bad behaviour and so on are all on the rise. And it's not simply that our willingness to diagnose has increased; there are very real and growing problems. Sue Palmer, a former head teacher and literacy expert, h as researched a whole range of problem areas, from poor diet, lack of exercise and sleep deprivation to a range of modern difficulties that are having a major effect: television, computer games, mobile phones. This combination of factors, added to the increasingly busy and stressed life of parents, means that we are developing a toxic new generation. TOXIC CHILDHOOD illustrates the latest research from around the world and provides answers for worried parents as to how they can protect their families from the problems of the modern world and help ensure that their children emerge as healthy, intelligent and pleasant adults. ...Show more
$30.00
NZD
Category: Nutrition & Health
Children need healthy immune systems, to fight off viruses and other infections. The most effective way to strengthen your child's immune system is through a healthy diet. With suggestions to suit children from birth to 18, top nutritionist Lucy Burney provides menu plans and recipes.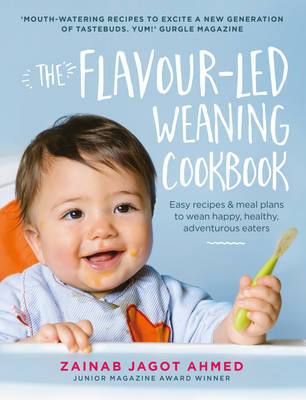 $48.00
NZD
Category: Nutrition & Health
The Flavour-led Weaning Cookbook offers over 100 first-tastes recipes your baby will love. It will be your best-friend in the kitchen from day 1, guiding you every step of the way with expert and realistic advice, meal plans and recipes. Flavour-led weaning uses baby-friendly herbs and spice as safe, he althy and natural flavour-boosters. It will encourage your baby to love their food from their very first taste. It will show you how to bring a rainbow of colour to your baby's diet. And will ensure your baby gets all the nourishment they needs at every stage in their weaning journey. Flavour-led weaning works in harmony with spoon-led and baby-led weaning. This book includes meal plans for all the weaning stages, plus delicious recipes the whole family can enjoy together. ...Show more