$25.00
NZD
Category: New Zealand
What happens when you sleep with a crocodile tooth under your pillow, or the mess under your bed turns into something terrifying? How can a football be a passport, and what does it mean when the contraption in the basement starts to hum and glow? You can be sure the answers will never be boring and almo st always take you on an unexpected adventure. Step aboard the time machine and discover new and selected stories by the award-winning author of The Were-Nana, The Song of Kauri and A Winter's Day in 1939. ...Show more
$21.00
NZD
Category: Children's Fiction
It's Singapore in 1940, war is just around the corner-but twelve-year-old Lizard doesn't know that. He lives in Chinatown above a tailor's shop, surviving on his wits and hustling for odd jobs. When he steals a small teak box containing a Japanese code book from a Raffles Hotel suite, he finds himself i n a dangerous world of wartime espionage. Lizard doesn't know who to trust. How is the mysterious book inside the box connected to his friend Lili, a girl full of secrets and fighting skills? Can he trust her, or will she betray him in the end? Lizard's Tale is an action-packed adventure for middle-grade readers, set in a British colony in Asia as the Japanese invasion of Singapore looms. ...Show more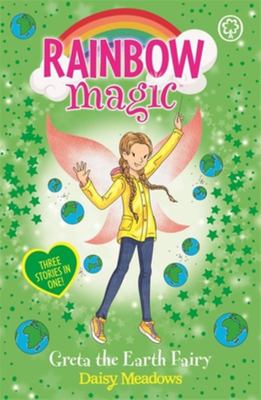 $17.00
NZD
Category: Junior Fiction | Series: Rainbow Magic
Greta the Earth Fairy's special magic helps fairies and humans everywhere care about the environment. But when Jack Frost steals her magical objects, everyone forgets to recycle, uses too much plastic and starts having really long showers! Can Rachel, Kirsty and Greta get the magical objects back and te ach the world about how best to save our planet? ...Show more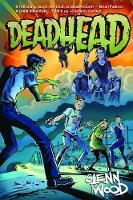 $30.00
NZD
Category: Junior Fiction
The story starts with the death of Constable Garrett... and continues with his resurrection as a conscious cyborg initially controlled by Spencer Langley aged 13, inventor, entrepreneur and car thief. Things get even more complicated with the introduction of sinister criminals and Garrett's ex partner. Includes graphic replays every third chapter for the entertainment of all. ...Show more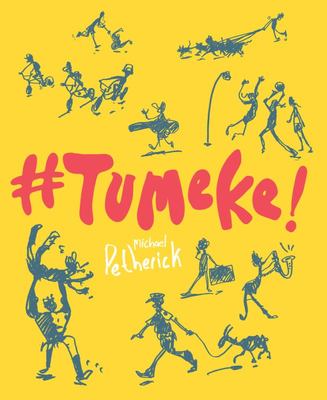 #Tumeke!
by Michael Petherick
$30.00
NZD
Category: Children's Fiction
Plans for the Newtoun community's Waitangi Day celebrations are well under way. The Tape Orchestra's practising like mad. Monty and Mr Steve Vibrant are designing a poster. Rishi's trying to land Lil Yacht Shifty … and Ms Ropata's juggling it all because everyone wants in. There'll be curry and cake, ka pa haka, halal sausages, foam blasters, the Naenae dirtman, and kiss-the-goat — if Constable Rutene can manage to chase one down. In the meantime, Dreadflock's considering a blog, Briony's Mum's being a helicopter, and everyone's eating a lot of lolly cake. In the boundary-riding tradition of the Annual project, Annual Ink's latest title #Tumeke! brings you the lives, loves and larrikin spirit of an inner-city neighbourhood. The story is told through texts, Instagram posts, emails, fliers, committee minutes, posters, diary entries, blog posts, chatrooms, school homework, raps and the reliably bonkers community noticeboard. Stuffed with big personalities, surprising friendships and a little intrigue, this multimedia story brims with creativity and comedy, and everyday heartaches, too. Debut novelist Michael Petherick juggles a large cast and multiple story threads with panache, giving us a window on a vivid, warm-hearted community. A narrative — but not quite as we know it — for middle readers and anyone who loves to connect. To look inside, click here. ...Show more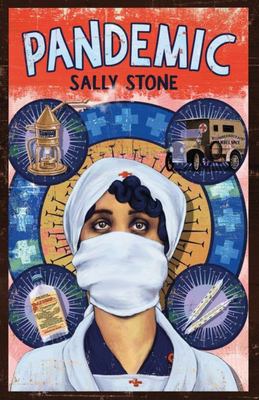 $20.00
NZD
Category: Junior Fiction
The war carried the Spanish flu across the world. Faces grew masks. Shops and schools wore signs that said, 'Closed'. Families nursing the sick drew their curtains together to say their house was quarantined... From the award-winning creators of Flood, Fire, Cyclone and Drought, comes this powerful stor y of humanity prevailing during a pandemic. ...Show more
$15.00
NZD
Category: Children's Fiction | Series: Miniwings
Sshh... NOT for parents! You can keep a SECRET, right? Clara and I have a herd of tiny, talking, oopsie-whoopsie, flying horses-and they're REAL! It's true. Those naughty Miniwings get us into so much TROUBLE, especially that RAZZLY-DAZZLY UNICORN, Moonlight!
$19.00
NZD
Category: Junior Fiction | Series: Dog Man
The next great Dog Man adventure from the worldwide bestselling author and artist Dav Pilkey. You'll howl with laughter! The Supa Buddies bamboozled the baddies, but all's not right in the world. Dog Man has a new problem to pound, and he's going to need his entire pack to help him. Will he go barking u p the wrong tree?   Dav Pilkey's wildly popular Dog Man series appeals to readers of all ages and explores universally positive themes, including empathy, kindness, persistence, and the importance of doing good.   ...Show more
$25.00
NZD
Category: Children's Fiction
War destroyed their worlds, now two young girls and their remarkable horses are fighting once more - this time to win. When twelve-year-old Mira stumbles across a white stallion in a forest in Berlin, she doesn't realise that this horse will take her on an incredible journey. Together, they're going to ascend the starry heights of Grand Prix show jumping, and sweep back in time to Poland in 1939 where another young girl is risking everything to save the horse that she loves... Prince of Ponies is a story of courage and the will to win against all odds. ...Show more
Items per page:
1 - 9 of 9