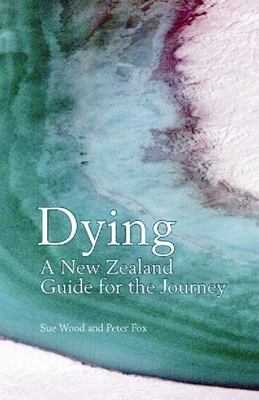 $33.00
NZD
Category: Ceremonies/Celebrants
The book has been written to help anyone who is dying from cancer or other terminal illness. Drawing on years of practical experience as counsellors in the field, Sue Wood and Peter Fox discuss what they and others have found happening in the terminal stages of illness - what the dying person can expect , what others have found important to do - and generally how to respond positively and practically to situations that are likely to arise on this difficult journey. The authors also address those involved in the day-to-day care and nursing, as well as the professionals. Their aim is to help deal with the physical, emotional and spiritual needs of the patient and those caring for them, and to enhance the dignity and comfort of all concerned. First published 2006, Auckland softcover 196pp ...Show more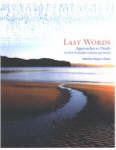 $35.00
NZD
Category: Grief & Loss
Death is part of all our lives - the deaths of people we love, the experience of terminal illness, the grief of friends or family. Yet we tend to speak of it with difficulty. And we know little about death in other cultures - what rituals are sustaining, what might cause distress, or what is appropriate in medical procedure. Last Words is a short book about ways of acknowledging death in the different cultures and religions currently in New Zealand. While it is designed for use by people working with the dying and the bereaved, the book is also intended for general readers - the New Zealand public. The book includes sections on: different cultures and faiths; Maori perspectives; facing death; and understanding grief. Information, drawn from interviews with the different groups, is up-to-date, and based on the New Zealand context. A practical section outlines the essential points of dealing with accidents, inquests, the coroners' court, and burial. Last Words will help people deal compassionately with many aspects of death and dying. ...Show more
$28.00
NZD
Category: Grief & Loss
'What a remarkable book this is; tender, funny, brave, heartfelt, radiant with love and life. It brought me often to laughter and - several times - to tears. It sings with joy and kindness' Robert Macfarlane From the Sunday Times bestselling author of Your Life in My Hands comes this vibrant, tender an d deeply personal memoir that finds light and love in the darkest of places. As a specialist in palliative medicine, Dr Rachel Clarke chooses to inhabit a place many people would find too tragic to contemplate. Every day she tries to bring care and comfort to those reaching the end of their lives and to help make dying more bearable. Rachel's training was put to the test in 2017 when her beloved GP father was diagnosed with terminal cancer. She learned that nothing - even the best palliative care - can sugar-coat the pain of losing someone you love. And yet, she argues, in a hospice there is more of what matters in life - more love, more strength, more kindness, more joy, more tenderness, more grace, more compassion - than you could ever imagine. For if there is a difference between people who know they are dying and the rest of us, it is simply this: that the terminally ill know their time is running out, while we live as though we have all the time in the world. Dear Life is a book about the vital importance of human connection, by the doctor we would all want by our sides at a time of crisis. It is a love letter - to a father, to a profession, to life itself. ...Show more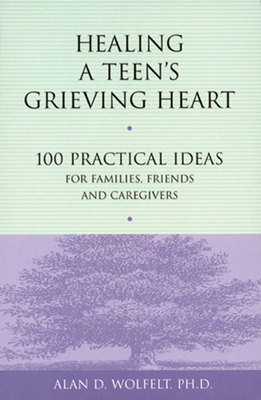 $35.00
NZD
Category: Grief & Loss
Healing a Teen's Grieving Heart is for adults who want practical, day-to-day "how-tos" for helping the grieving teens in their lives. Some of the ideas teach about teenagers' unique mourning styles and needs. Other ideas suggest simple activities and tips for relating to and spending time with the griev ing teen. A compassionate resource for friends, parents, relatives, teachers, volunteers, and caregivers.    ...Show more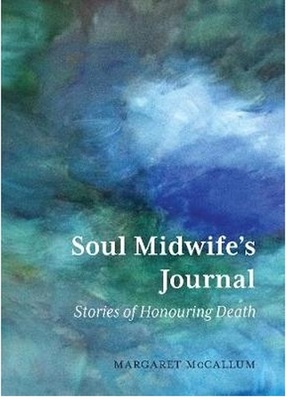 $20.00
NZD
Category: Grief & Loss
How we do dying and death really matters. This affects not only the one who is dying, but all who are touched by his or her journey. I hope this small book can help in reclaiming our understanding of death as a natural process, and one more affected by our own choices than we may imagine.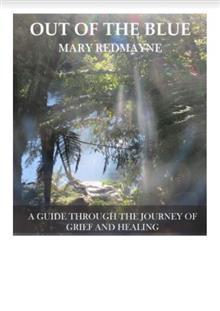 $33.00
NZD
Category: Grief & Loss
"The journey of grief after the sudden loss of a loved one can be terribly hard...Mary Redmayne shares a path through grief which came to her with God's prompting during a walk in the New Zealand bush. Her evocative photographs, prayers, and poetry supplement and support the text, along with Bible quote s and suggested songs and music which come with a playlist. The second half offers inspiration for healing through a wide range of sensory and meditative experiences, and uplifting photographs"--Back cover. ...Show more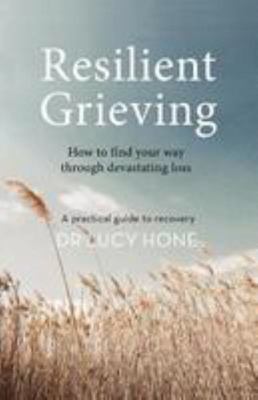 $25.00
NZD
Category: Grief & Loss
Resilient Grieving is a practical, research-based guide to finding your own path to recovery from devastating loss. Dr Lucy Hone works in the field of resilience psychology, helping ordinary people exposed to real-life traumatic situations. When faced with the incomprehensible fact of her daughter's tra gic death Lucy knew that she was fighting for the survival of her sanity and her family unit. She used her practice to develop ways to support her family in their darkest days, and to find a new way of living without Abi. In Resilient Grieving Lucy shares her research so that others can work to regain some sense of control and take action in the face of helpless situations. Previously published as What Abi Taught Us. ...Show more
$25.00
NZD
Category: Grief & Loss
Maybe it was a grandparent, or a teacher or a colleague? Someone older, patient and wise, who understood you when you were young and searching, and gave you sound advice to help you make your way through it? For Mitch Albom, that person was Morrie Schwartz, his college professor from nearly twenty years ago. Maybe, like Mitch, you lost track of this mentor as you made your way, and the insights faded. Wouldn't you like to see that person again, ask the bigger questions that still haunt you? Mitch Albom had that second chance. He rediscovered Morrie in the last months of the older man's life. Knowing he was dying of ALS - or motor neurone disease - Mitch visited Morrie in his study every Tuesday, just as they used to back in college. Their rekindled relationship turned into one final 'class': lessons in how to live. TUESDAYS WITH MORRIE is a magical chronicle of their time together, through which Mitch shares Morrie's lasting gift with the world. Praise for Tuesdays with Morrie: 'This is a true story that shines and leaves you forever warmed by its afterglow' Amy Tan 'A moving tribute to embracing life' Glasgow Herald 'An extraordinary contribution to the literature of death' Boston Globe 'A beautifully written book of great clarity and wisdom that lovingly captures the simplicity beyond life's complexities' M Scott Peck ...Show more
$23.00
NZD
Category: Grief
Have you ever wondered why a butterfly lives for only a few weeks? Or why a tree lives for hundreds of year? You may have been sad when someone in your family, or a favourite pet became sick and died. There is a beginning and an ending to everything that is alive. In between is a lifetime. Dying is a mu ch a part of living as being born. ...Show more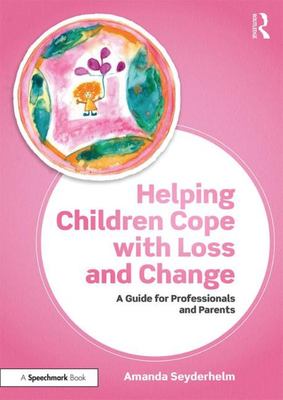 $51.00
NZD
Category: Grief & Loss
Whether it's the grief of bereavement, the strain of divorce or the uncertainty of a new home or school, loss and change affect children in countless ways. Nevertheless, teachers and parents frequently find themselves ill equipped to help children struggling with the difficult feelings that these situat ions, and others like them, bring. Helping Children Cope with Loss and Change offers guided support for teachers, health professionals and parents. Designed for use with children aged 4-10, this guide offers: Case studies illustrating various signs of grief and loss, to help the caregiver spot and manage a child's pain Therapeutic stories designed to be read with the child, and with prompt questions to encourage discussion Creative activities and exercises that can be developed into a therapeutic 'toolkit' to support the child and the caregiver themselves With chapters that move from Loss and Change to Resolution and Resilience, addressing the needs of both the child and caregiver, Helping Children Cope with Loss and Change will be an invaluable therapeutic tool. ...Show more
$22.00
NZD
Category: Grief & Loss
We all have 'sad stuff' to deal with in life. What makes Michael Rosen most sad is thinking about his son, Eddie, who died. In this book he writes about his sadness, how it affects him, and some of the things he does to try to cope with it.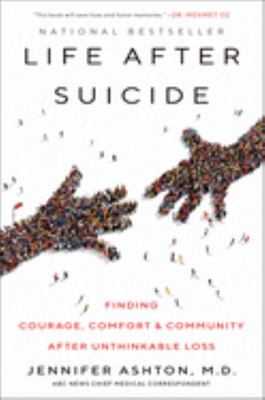 $38.00
NZD
Category: Grief & Loss
From the chief medical correspondent of ABC News, an eloquent, heartbreaking, yet hopeful memoir of surviving the suicide of a loved one, examining this dangerous epidemic and offering first-hand knowledge and advice to help family and friends find peace.Jennifer Ashton, M.D., has witnessed firsthand th e impact of a loved one's suicide. When her ex-husband killed himself soon after their divorce, her world--and that of her children--was shattered. Though she held a very public position with one of the world's largest media companies, she was hesitant to speak about the personal trauma that she and her family experienced following his death. A woman who addresses the public regularly on intimate health topics, she was uncertain of revealing her devastating loss--the most painful thing she'd ever experienced. But with the high-profile suicides of Kate Spade and Anthony Bourdain, Dr. Ashton recognized the importance of talking about her experience and the power of giving voice to her grief. She shared her story with her Good Morning America family on air--an honest, heartbreaking revelation that provided comfort and solace to others, like her and her family, who have been left behind. In Life After Suicide, she opens up completely for the first time, hoping that her experience and words can inspire those faced with the unthinkable to persevere. Part memoir and part comforting guide that incorporates the latest insights from researchers and health professionals, Life After Suicide is both a call to arms against this dangerous, devastating epidemic, and an affecting story of personal grief and loss. In addition, Dr. Ashton includes stories from others who have survived the death of a loved one by their own hand, showing how they survived the unthinkable and demonstrating the vital roles that conversation and community play in recovering from the suicide of a loved one. The end result is a raw and revealing exploration of a subject that's been taboo for far too long, providing support, information, and comfort for those attempting to make sense of their loss and find a way to heal. ---- TALINDA BENNINGTON, mental health advocate and widow of Chester Bennington of Linkin Park ...Show more