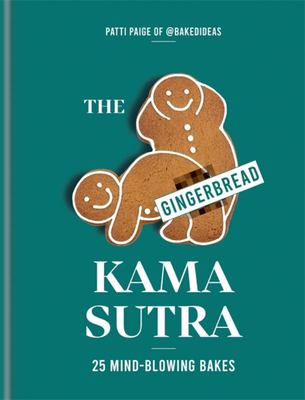 $20.00
NZD
Category: Gifts
Need to spice up your love life? The Gingerbread Kama Sutra is here to help. With chapters ranging from Simple to Advanced to Expert, there's a gingerbread position whatever your flavor. Easy-to-follow baking templates show you how to make these cookie creations at home, while descriptions from the Kam a Sutra mean you can get creative in the bedroom as well as in the kitchen. Featuring Patti Paige's signature gingerbread, a vegan gingerbread and Patti's top tips for icing, your cookies are sure to be a recipe for romance. ...Show more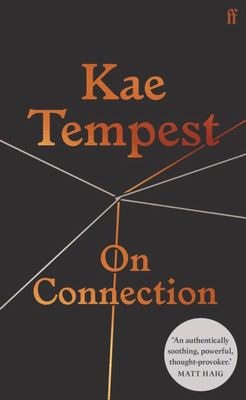 $17.00
NZD
Category: Gifts | Series: Faber Social Ser.
Staggering talent Kae Tempest's first work of non-fiction: a hopeful theory of creativity - the power of creative connection to act as the antidote to numbness.The increasingly hyper-individualistic, competitive and exploitative society that we live in has caused a global crisis at the turn of the new d ecade; in order to survive, numbness has pervaded us all.In this urgent and incisive pamphlet, Kae (formerly Kate) Tempest leads the reckoning against this system, placing our legacy in our own hands. Creativity holds the key: the ability to provide us with internal and external connection, to move us beyond consumption, to allow us to discover authenticity and closeness to all others, to deliver us an antidote for our numbness. This is beyond 'art'. Creative connection is anything that brings us closer to ourselves and fellow human beings, and it has the potential to offer insights into mental health, politics and beyond. Powerful, hopeful and full of humanity, On Connection confirms Tempest as one of the most important voices of their generation. ...Show more
$19.00
NZD
Category: Gifts
A hilarious, furious and profoundly useful short guide to the most maddening punctuation in English   Apostrophes are an f'ing pain. The rules about how to use them are complicated, and have evolved haphazardly.   Originally written as advice by a copywriter for designers -- wont to insert and remov e apostrophes at will, for visual effect -- this is a lighthearted pocket-sized guide to getting the f'ing things right.   Simon Griffin lets off steam so that we don't have to, showing precisely why "Rihanna and Jennifer's photos were all over the Internet" is quite different to "Rihanna's and Jennifer's photos" or what words apostrophes are replacing in sentences such as "He'd like you to buy him some cocaine," or "They've got it all on camera."   Elegantly produced, this is the perfect gift for any pedant, as well as an indispensable guide in all our moments of grammar-related frustration.   WARNING: CONTAINS EXPLICIT LANGUAGE ...Show more
$30.00
NZD
Category: Gifts
What a century of life experience can teach us about happiness, ambition, courage, love and how to make the most of the lives we've been given. How many people do you know grew up as a poor immigrant in America during the Great Depression, won a scholarship to Harvard Law School, landed on the beaches o f Normandy on D Day, were present at the liberation of concentration camps including Buchenwald, Mauthausen and Flossenburg, held leading Nazis to account at the Nuremberg trials and have fought for an International Criminal Court to hold war criminals to account the world over? Now you know one. Benjamin Ferencz turned 100 in 2020. In this extraordinary book, he shares his remarkable life story and the nine humble, compelling and life-affirming lessons he's learned along the way that we can all harness for ourselves. ...Show more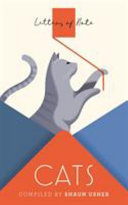 $17.00
NZD
Category: Gifts
An irresistible feline-themed selection of letters from the curator of the globally renowned Letters of Note website.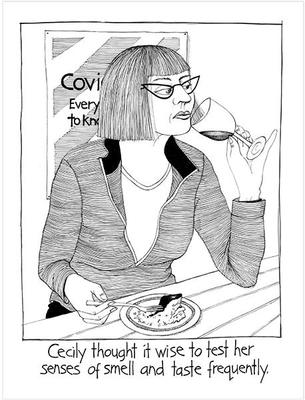 $20.00
NZD
Category: Gifts
The inspiration for, and time to create, this cartoon came from New Zealand's 7 week lock down during the current Covid pandemic. While not wanting to make light of this serious situation I thought it should still be possible to laugh at ourselves.   These tea towels are the perfect purchase - funny, necessary and inexpensive. They make a great gift as they are unbreakable and cheap to post. If they are not being sent around the globe how about buying one to jazz up a bottle of wine for that important friend? Tres chique!   760mm by 510 mm, 100% cotton, 75gsm.   Designed and printed in New Zealand. ...Show more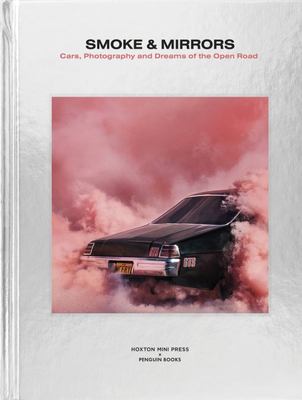 $55.00
NZD
Category: Gifts
Car photography often evokes the same recycled tropes. Predictably slick, hi-spec images on the front pages of glossy magazines, or huge blow-ups on giant billboards which have one designed aim: to sell a lifestyle. But our relationship with cars is so much more meaningful than these images might sugges t. Like the camera, the car has changed the way we explore the world. With cars came road trips, and with road trips came some of the most important photographic documentaries of our time. A car is a vehicle not just for transport but for our hopes, desires and dreams. In Smoke and Mirrors, a selection of world-renowned and up-and-coming photographers come together to pay tribute to the car. From Nick Turpin's images of 'donut' skid marks, Todd Hido's painterly landscapes taken through wet windscreens and William Green's shots of sleeping Tokyo taxi drivers, these photographs display cars at their most playful, introspective and meaningful, reminding us that there is more to them than just metal and machinery - for cars are emotionally intertwined with the lives we live. ...Show more
$15.00
NZD
Category: Gifts | Series: The\Little Book Of... Ser.
Live. Laugh. Bark. What could be better than the presence of a fuzzy and faithful four-legged friend? From their loyalty and devotion to their endearing capacity to face life, work and exercise with endless enthusiasm, dogs have been our steadfast companions for thousands of years. They may be wordless, but their ability to communicate with deeply expressive eyes, a wagging tail or a joyful bark brings out the very best in their humans - and it's no wonder they have inspired many a bon mot or wise insight over the decades. Packed full of wonderful quotes as well as fascinating snippets of information, this little book is the perfect gift for any dog-lover. 'If you pick up a starving dog and make him prosperous, he will not bite you. This is the principal difference between a dog and a man.' Mark Twain, Pudd'nhead Wilson, 1894. 'Like many other much-loved humans, they believed that they owned their dogs, instead of realizing that their dogs owned them.' Dodie Smith, The 101 Dalmatians, 1956. 'My dog is half pit-bull, half poodle. Not much of a watchdog, but a vicious gossip.' Craig Shoemaker. ...Show more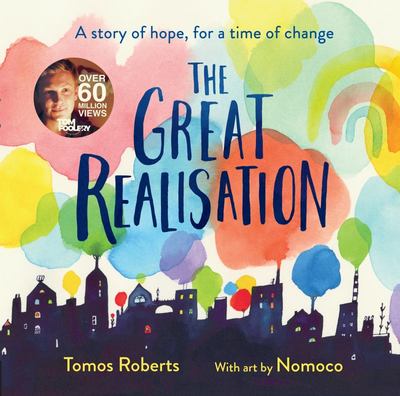 $25.00
NZD
Category: Picture Books
A post-pandemic bedtime tale that has captured the hearts of millions. First performed in response to the Coronavirus pandemic, Tomos Roberts' inspiring poem, with its message of hope and resilience, has been viewed more than 60 million times and translated into over 20 languages worldwide. From simple acts of kindness, to the creativity within us all, The Great Realisation is a celebration of the many things that have brought us together at a time of crisis. It captures, with magical resonance, the thoughts and feelings of millions worldwide as we adapt to a new way of life, cast aside old habits and reflect on what truly matters to us. It is a story for all readers, young or old, who dare to dream of a fairer, kinder, more loving world. ...Show more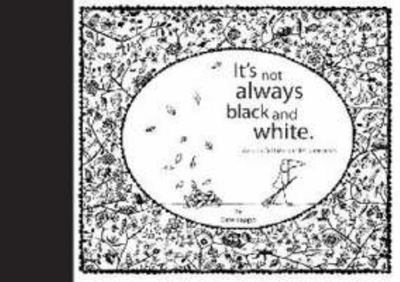 $30.00
NZD
Category: Inspirational Poems & Stories
The world can be a funny old place at times. But hey, it's the only one we have. So we'd best put on our best smiles, and our best foot forward. In the time-honoured tradition of the black-and-white artist, Australian illustrator Kate Knapp throws light on some of life's dark dilemmas.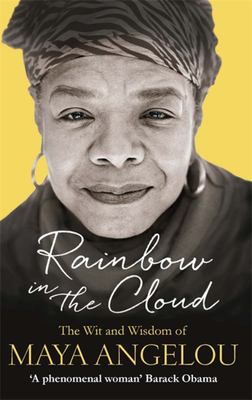 $28.00
NZD
Category: Gifts
Since the publication of her first autobiography, I Know Why the Caged Bird Sings, Maya Angelou has been celebrated as one of America's most important writers and her words are indelibly imprinted on the hearts of millions. Inspired by the woman who has inspired us all, Rainbow in the Cloud offers nearl y 300 of Dr Angelou's wonderful quotes, organised in themed sections (including art, love, spirituality, womanhood, and life in the American South) - from sage advice and beautiful stanzas to humorous quips and pointed observations - drawn from each of her published works and from her celebrated (and much shared) social media posts. This collection also features special words of wisdom she shared often with her family, chosen by her son, Guy Johnson. ...Show more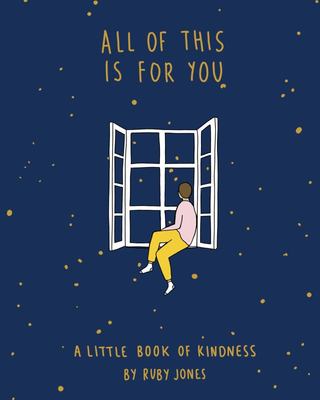 $24.00
NZD
Category: Gifts
In this new book, celebrated artist Ruby Jones shares dozens of luminous, heartfelt, hand-lettered artworks and messages. Life can be a bit overwhelming sometimes, but Ruby's witty, compassionate, beautifully observed drawings never fail to bring a smile of recognition, while her practical words of advi ce remind us how lucky we are to be here - and how we can be kinder to ourselves, to the people in our lives, and to the world around us. A thoughtful gift for any person needing a little inspiration in today's world. 'I hope that on any given day, rain or shine, happy tears or painful ones, you can open this book and find a page that speaks to you.' -Ruby Jones ...Show more