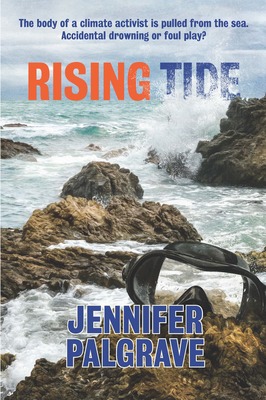 $30.00
NZD
Category: NZ Fiction
Nat Spiller, an admired climate change activist, has accidentally drowned. That's the police verdict. But was it an accident? His partner Ellie thinks otherwise. Pam, Ellie's aunt, draws a reluctant Lauren Fraser into the mystery. The formidable Lloyd, Nat's father, head of Spiller Developments, tells L auren to butt out and it looks as if Nat's brother Justin might follow through on Lloyd's threats. But as Lauren investigates, suspects begin multiplying. Was it Harold the bird-watcher, envious of Nat's charisma? Or Derek, whose shonky Antarctic climate science Nat was about to expose? Perhaps it was Rodger, obsessed with Ellie and wanting her for himself? Lauren enlists her circle of friends to help build the evidence for murder. The truth catches them all unawares. ...Show more
$20.00
NZD
Category: Young Adult
From the award winning author of Ash comes a gripping story of love and duty set in San Francisco's Chinatown during the 1950s. Seventeen-year-old Lily Hu can't remember exactly when the question took root, but the answer was in full bloom the moment she and Kathleen Miller walked under the flashing ne on sign of a lesbian bar called the Telegraph Club. America in 1954 is not a safe place for two girls to fall in love, especially not in Chinatown. Red-Scare paranoia threatens everyone, including Chinese Americans like Lily. With deportation looming over her father - despite his hard-won citizenship - Lily and Kath risk everything to let their love see the light of day. ...Show more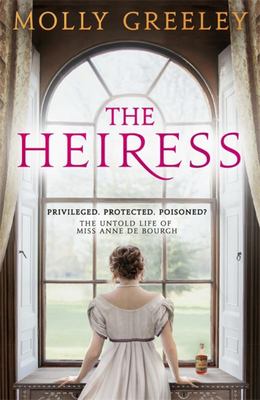 $35.00
NZD
Category: Fiction
 'With stunningly lyrical writing, Greeley elevates Austen-inspired fiction onto a whole new plane.' - Natalie Jenner, author of The Jane Austen Society   As a fussy baby, Anne was prescribed laudanum to quiet her and has been given the opium-heavy syrup ever since on account of her continuing ill hea lth. While her mother is outraged when Darcy chooses not to marry Anne, as has been long planned, Anne can barely raise her head to acknowledge the fact. But little by little, she comes to see that what she has always been told is an affliction of nature might in fact be one of nurture - and one, therefore, that she can beat. In a frenzy of desperation, she throws away her laudanum and seeks refuge at the London home of her cousin, Colonel Fitzwilliam. Suddenly wide awake to the world but utterly unprepared, Anne must forge a new identity among those who have never seen the real her - including herself. With its wit, sensuality and deep compassion for the human heart, The Heiress is a sparklingly rebellious novel that takes a shadowy figure from the background of Pride & Prejudice, one of the world's most beloved books, and throws her into the light. 'Haunting. The Heiress has all the hallmarks of nineteenth-century Gothic, which doesn't shy away from "modern" ills, such as the opiate crisis, Munchausen syndrome by proxy, and homophobia. Highly recommended.' - Finola Austin, author of Bronte's Mistress ...Show more
$23.00
NZD
Category: Fiction
SHORTLISTED FOR THE NATIONAL BOOK AWARD FICTION PRIZE 2017 SHORTLISTED FOR THE INTERNATIONAL DYLAN THOMAS PRIZE 2018 'Brilliantly inventive and blazingly smart' Garth Greenwell'Impossible, imperfect, unforgettable' Roxane Gay'A wild thing ... covered in sequins and scales, blazing with the influence o f fabulists from Angela Carter to Kelly Link and Helen Oyeyemi' New York Times In her provocative debut, Carmen Maria Machado demolishes the borders between magical realism and science fiction, comedy and horror, fantasy and fabulism. A wife refuses her husband's entreaties to remove the mysterious green ribbon from around her neck. A woman recounts her sexual encounters as a plague spreads across the earth. A salesclerk in a mall makes a horrifying discovery about a store's dresses. One woman's surgery-induced weight loss results in an unwanted house guest. A dark, shimmering slice into womanhood, Her Body and Other Parties is wicked and exquisite. ...Show more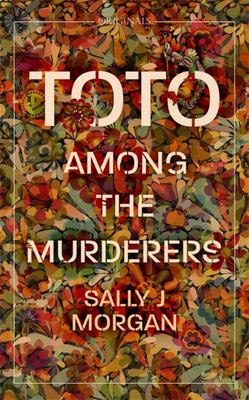 $35.00
NZD
Category: Fiction
It is 1973 and Jude - known to her friends as Toto - has just graduated from art school and moves into a house in a run-down part of Leeds. Jude is a chaotic wild child who flirts with the wrong kind of people, drinks too much and gets stoned too often. Never happy to stay in one place for very long, he r restlessness takes her on hitchhiking jaunts up and down the country. Her best friend, Nel, is the only steady influence Jude has but Nel's life isn't as perfect as it seems. Reports of attacks on women punctuate the news and Jude takes off again, suffocated by an affair she has been having with a married woman. But what she doesn't realise is that the violence is moving ever closer to home: there is Janice across the road who lives in fear of being beaten up again by her pimp and Nel, whose perfect life is coming undone at her boyfriend's hands. At the same time infamous murderers, Fred and Rosemary West, are stalking the country, on the lookout for girls like Jude. ...Show more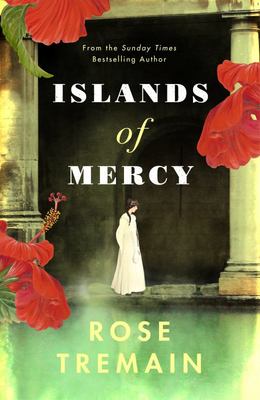 $37.00
NZD
Category: Fiction
She was 'The Angel of the Baths', the one woman whose touch everybody yearned for. Yet she would do more. She was certain of that. In the city of Bath, in the year 1865, an extraordinary young woman renowned for her nursing skills is convinced that some other destiny will one day show itself to her. Bu t when she finds herself torn between a dangerous affair with a female lover and the promise of a conventional marriage to an apparently respectable doctor, her desires begin to lead her towards a future she had never imagined. Meanwhile, on the wild island of Borneo, an eccentric British 'rajah', Sir Ralph Savage, overflowing with philanthropy but compromised by his passions, sees his schemes relentlessly undermined by his own fragility, by man's innate greed and by the invasive power of the forest itself. Jane's quest for an altered life and Sir Ralph's endeavours become locked together as the story journeys across the globe - from the confines of an English tearoom to the rainforests of a tropical island via the slums of Dublin and the transgressive fancy-dress boutiques of Paris. Islands of Mercy is a novel that ignites the senses, and is a bold exploration of the human urge to seek places of sanctuary in a pitiless world. ...Show more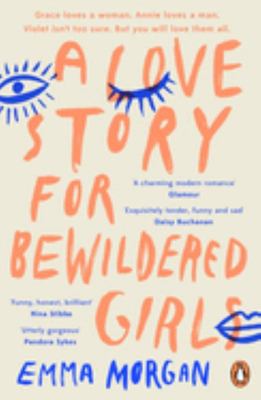 $24.00
NZD
Category: Fiction
'An utterly gorgeous novel. It will forever hold my heart in its pages' Pandora Sykes, co-host of The High-Low podcast 'Exquisitely tender, beautifully written, funny and sad' Daisy Buchanan, author of How to Be a Grown-up Grace loves a woman. Annie loves a man. Violet isn't quite sure. But you'll lov e them all... Grace has what one might call a 'full and interesting life' which is code for not married and has no kids. Her life is the envy of her straight friends, but all this time she has been waiting in secret for love to hit her so hard that she runs out of breath, like the way a wave in a rough sea bowls you over, slams you into the sand, and nearly drowns you. When Grace meets a beautiful woman at a party, she falls suddenly and desperately in love. At the same party, lawyer Annie meets the man of her dreams - the only man she's ever met whose table manners are up to her mother's standards. And across the city, Violet, who is afraid of almost everything, is making another discovery of her own: that for the first time in her life she's falling in love with a woman. A Love Story for Bewildered Girls is a moving and exquisitely funny novel about love, sex and heartbreak. 'Funny, honest, brilliant' Nina Stibbe, bestselling author of Love, Nina 'I absolutely loved this book by Emma Morgan which follows 3 women's very different love lives... I inhaled it' Emma Gannon, Sunday Times best-selling author and host of the podcast Ctrl-Alt-Delete 'Funny, touching, uplifting, thoroughly modern' Lauren Bravo, author of What Would the Spice Girls Do? 'I was transfixed by this funny and moving story of three women navigating their way through the complexities of love, life and the search for personal fulfilment' Sarah Haywood, author of The Cactus, a Richard & Judy Book Club Pick 'A charming modern romance' Glamour 'Beautifully written, Morgan's novel is a seriously impressive debut' Stylist 'Emma Morgan is an author to look out for' Julie Cohen, author of 'Louis & Louise' LONGLISTED FOR THE POLARI PRIZE 2020 ...Show more
$26.00
NZD
Category: Fiction | Series: Penguin Modern Classics Ser.
If I didn't define myself for myself, I would be crunched into other people's fantasies for me and eaten alive. A little black girl opens her eyes in 1930s Harlem. Around her, a heady swirl of passers-by, car horns, kerosene lamps, the stock market falling, fried bananas, tales of her parents' native G renada. She trudges to public school along snowy sidewalks, and finds she is tongue-tied, legally blind, left behind by her older sisters. On she stumbles through teenage hardships -- suicide, abortion, hunger, a Christmas spent alone -- until she emerges into happiness- an oasis of friendship in Washington Heights, an affair in a dirty factory in Connecticut, and, finally, a journey down to the heat of Mexico, discovering sex, tenderness, and suppers of hot tamales and cold milk. This is Audre Lorde's story. It is a rapturous, life-affirming tale of independence, love, work, strength, sexuality and change, rich with poetry and fierce emotional power. ...Show more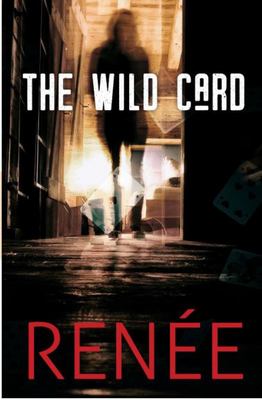 $35.00
NZD
Category: NZ Fiction
Ruby Palmer has been dealt a rough hand. She was left in a kete at the back door of the Porohiwi Home for Children when she was a baby, and then at seven she discovered that Betty who stopped the bad stuff happening to Ruby at the Home has drowned. Now in her thirties, Ruby suspects her friend was murde red ¿ her only lead is a notebook that uses the symbols on playing cards to tell a story she can't understand, but there are other clues too: the man in the balaclava who attacks her when she starts to investigate, and break-ins at the local theatre where Ruby is playing Lady Bracknell in The Importance of Being Earnest. As Ruby goes deeper into the mystery of Betty's death, she starts to find answers to questions about herself that she hadn't dared ask before. To discover the truth, she needs to find the wild card, and fast. ...Show more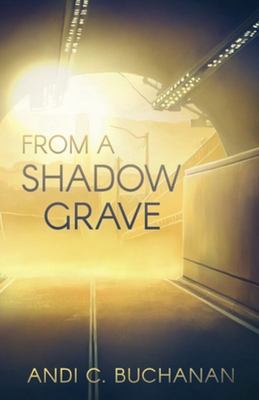 $25.00
NZD
Category: NZ Fiction
It is said that her ghost still haunts the Mount Victoria Tunnel. These are the stories she was denied. In 1931, seventeen-year-old Phyllis Symons was attacked by her lover and left to die in the construction site of the Mount Victoria Tunnel. From a Shadow Grave picks up the threads of history and expl ores three alternate ways Phyllis's story might have ended, weaving together historical fiction, urban fantasy and time travel. This is no ordinary ghost story its the story of a young woman reclaiming her life rather than letting her murder be her legacy. ...Show more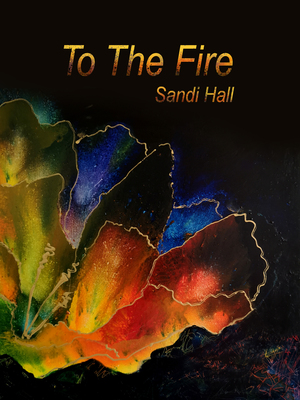 $30.00
NZD
Category: Fiction
An eco-warrior gender-fluid adventure inside and outside Time.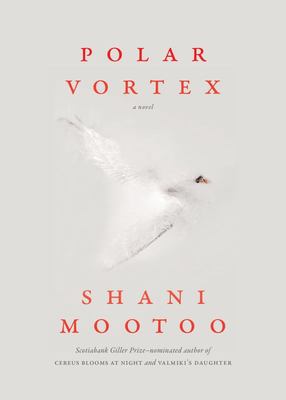 $40.00
NZD
Category: Fiction
A novel reminiscent of the works of Herman Koch and Rachel Cusk, in which a lesbian couple attempts to escape the secrets of their pasts. Longlisted for the Scotiabank Giller Prize! "A tantalizing mix of psychological thriller and literary fiction...Mootoo brilliantly explores white discourse about qu eer sexuality and identity, refugee experiences, the triple effects of sexism, racism, and homophobia on queer women of color, and more." --Autostraddle, included in 65 Queer and Feminist Books Coming Your Way in Fall 2020 One of the Bay Area Reporter's Fantastic Fiction picks "A slow-burning examination of identity, gender, desire, and immigration...Mootoo's subtle, thought-provoking tale stands out among stories of characters gripped by the past." --Publishers Weekly "Compellingly charts the complexity of human relationships, the illusions of memory, and the corrosive power of denial." --Kirkus Reviews "Polar Vortex is a powerful, fraught, and inventive exploration of the impossibility of ever really knowing the people we come to love. Told in urgent, incandescent prose and effortlessly spinning in and out of time, the book is an intimate and starkly honest examination of the complexities of sexual identity, lust, shame, regret, and how we, no matter where we come from or how we identify, are at our most complicated when it comes to the whims and failings of the human heart." --Joe Meno, author of Marvel and a Wonder "How to know the shifting pieces of ourselves, how to acknowledge contradictory desires, as we are pulled into the maelstrom of desire and memory? Shani Mootoo's intimate new novel suspends us in the vortex between acts of betrayal and acts of love. It is a powerfully unsettling work from a brilliant artist." --Madeleine Thien, author of Do Not Say We Have Nothing "The past isn't even past--and the present is tense with conflicting desires and untold stories. What brings clarity to this setting is Shani Mootoo's limpid prose, clean and bracing. Polar Vortex is an honest, but also moving, exploration of true intimacy." --Amitava Kumar, author of Immigrant, Montana "What a gorgeous and thrilling novel. Beautifully crafted, with perfect form and icy-clear tone--Shani Mootoo held me under her spell until the shock and release of the last page!" --Sarah Selecky, author of Radiant Shimmering Light Polar Vortex is a seductive and tension-filled novel about Priya and Alex, a lesbian couple who left the big city to relocate to a bucolic countryside community. It seemed like a good way to leave their past behind and cement their newish, later-in-life relationship. But there's leaving the past behind--and then there's running away from awkward histories. Priya has a secret--a long-standing, on-again, off-again relationship with a man, Prakash. In Priya's mind Prakash is little more than an old friend, but in reality things are a bit complicated. Why has she never told Alex about him? Prakash has tracked Priya down in her new life, and before she realizes what she's doing, she invites him to visit. Alex is not pleased, and soon the existing cracks in their relationship widen, revealing secrets Alex herself would have preferred to keep. Into the fissure walks Prakash, whose own agenda forces all three to face the inevitable consequences of their choices. ...Show more