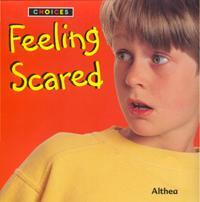 $17.00
NZD
Category: Emotions | Series: Choices
Choices is a thought-provoking series where children talk about their emotions, and how they cope with difficult situations. The author was involved in extensive research with children and the text was built around their responses. Difficult emotions and issues are treated seriously, but sympathetically and constructively. Children talk about different things that can frighten you, the ways people show they are scared, and how to learn to cope with feeling frightened. ...Show more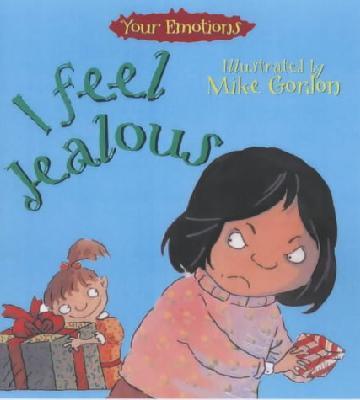 $19.00
NZD
Category: Emotions | Series: Your Emotions Ser.
Young children experience many confusing emotions in their early years and I feel Jealous looks at the emotion jealousy, in light-hearted but ultimately reassuring way. This picture book examines how and why people get jealous, illustrates scenarios of people behaving in a jealous way, and the best way tocope with it with age-appropriate content. Ideal for home or the classroom, this book contains notes for parents and teachers with suggestions of ways to help children deal with jealousy. Filled with colourful illustrations by the every-popular, award-winning illustrator Mike Gordon. ...Show more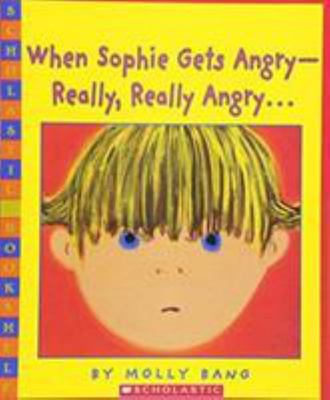 $22.00
NZD
Category: Emotions
Everybody gets angry sometimes. For children, anger can be very upsetting. Parents, teachers, and children can talk about it. People do lots of different things when they get angry. In this Caldecott Honor book, kids will see what Sophie does when she gets angry.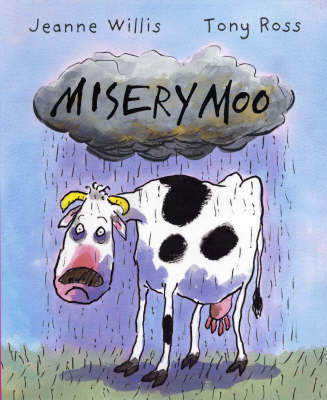 $18.99
NZD
$19.99
(5% off)
Category: Emotions
There was once a cow, who was always miserable; and a lamb who tried to cheer her up. But the cow was impossible to cheer up! Even Father Christmas was too jolly for her. The poor lamb burst into tears himself, and wallowed in misery. Finally the cow started to miss him, and gave him the best birthday p resent ever - a great big grin! ...Show more
$19.99
NZD
Category: Emotions
Once there was a boy called Arthur, who wanted to stay up and watch TV, but his mother won't let him. "I'll get angry," said Arthur, and he did. Very, very angry...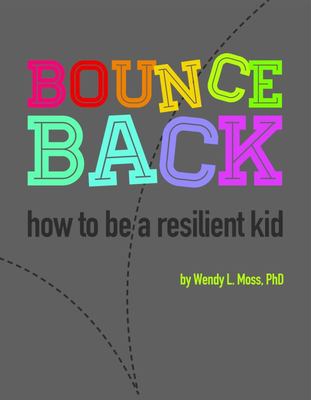 $27.00
NZD
Category: Emotions
Think of a bouncing ball. When a bouncing ball hits the ground, it bounces back. That's what resilience means - the ability to bounce back from tough times. Some people seem to just automatically bounce back. But the truth is that resilience is not something you are born with or not - it can be learned . Bounce Back will help you find your bounce using cool quizzes, lots of advice, and practical strategies that build up resiliency skills. You'll learn how to:* get to know yourself better* understand your emotions* coach yourself with self-talk* calm yourself when you are upset* deal with decisions, disappointments, and new challenges* handle situations that are under your control* negotiate, compromise, and navigate social conflict* scope with or adjust to serious sources of stress* ask for help and guidance And much more! Being motivated to learn resiliency skills is a great first step toward acquiring them! This book will help you to be more resilient and keep on bouncing back! ...Show more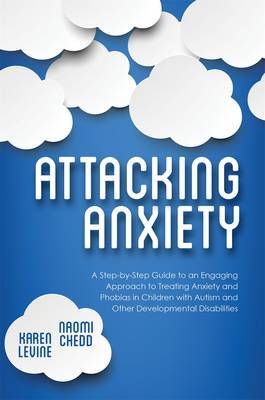 $40.00
NZD
Category: Children & Adolescents
A engaging and easy-to-follow four-step method for tackling anxiety and phobias in children and teens with ASD. Drawing on the principles of Cognitive Behavioral Therapy (CBT), this book sets out a clear, enjoyable, step-by-step approach for addressing the sorts of anxieties, fears and phobias that are so common in children and teens with Autism Spectrum Disorders (ASD) and related challenges. Using this easy-to-follow model, parents and professionals will have the tools they need to help children and teens cope with and sometimes overcome anxieties caused by everyday occurrences. The book covers seven common scenarios, from fears of environmental sounds and visiting the doctor or dentist, to anxieties around transitions, changes to schedules and an intolerance for making mistakes. The model can be adapted to suit almost any anxiety or phobia and is ideal for use at home, at school and in clinical settings where it can be integrated into a variety of treatment approaches and styles. Designed to help parents of children with autism spectrum disorders and the teachers and therapists who work with them, this book is an excellent resource for successfully alleviating many of the anxieties and phobias that interfere with life enjoyment, not only for the child but for the entire family. ...Show more
$40.00
NZD
Category: ADD & ADHD
This illustrated storybook explains hyperactivity through the story of Winston Wallaby and his uncontrollable bouncing at school. It allows children with ADHD, SPD & ASD to recognise and support their additional sensory needs. A helpful introduction for parents/carers and appendices with strategies to be used at home and in school are included. ...Show more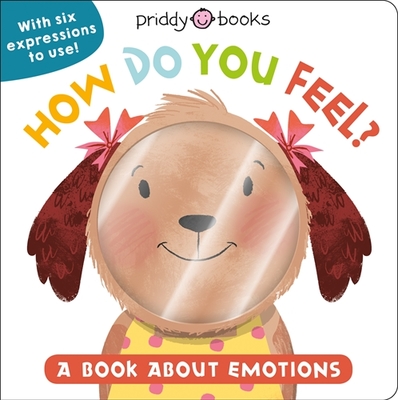 $18.00
NZD
Category: Emotions
How Do You Feel is a first book about emotions for young children. It is designed to introduce children to how they may feel in different situations and to help them recognise what these feelings are. Each spread follows four animal characters as they visit the doctor's, go to the swimming pool, and oth er scenarios. As well as a simple story to read, this book also allows children to discuss with their parents how they might feel by placing the face cards into a die-cut on every spread. The face cards are contained in a clamshell on the cover so they can be used again and again as children grow. ...Show more
$22.00
NZD
Category: Emotions
Some days are yellow. Some are blue. On different days I'm different too. Dr Seuss takes the reader on a journey through the many different moods that can be experienced in life.
$20.00
NZD
Category: Emotions
A delightful, easy introduction to saying how you feel using te reo. Young and old alike will be able to describe whether they are feeling hoha (bored), makariri (cold), matekai (hungry) or simply tinopai rawe (fantastic)! A pronunciation guide in the back of the book gives new learners to te reo a simp le guide to the language. ...Show more
$37.00
NZD
Category: Emotions
Learn all about emotions with this friendly guide, packed with advice on how to understand your feelings. Feelings can be tricky, and My Mixed Emotions will coach you through situations including dealing with bullying, getting on with siblings, grief, relaxing, dealing with sadness, and how to cope if y our family splits up. Discover great things about yourself, and understand why you laugh when you hear a joke, why you cry when you watch a sad film, what a smile is, why the dark can be scary, why you blush when you're embarrassed, and why sometimes you can feel lots of different emotions all at once! Fun emojis will explain phobias, give you new vocabulary to describe your emotions, and show you what a special person you are. My Mixed Emotions will become your friend and guide as you travel through the mixed-up world of emotions to discover your wonderful, unique self. ...Show more