$20.00
NZD
Category: Emotions
Wherever Jenny goes, her worries follow her - in a big blue bag. They are there when she goes swimming, when she is watching TV, and even when she is in the lavatory. Jenny decides they will have to go. But who can help her? The Huge Bag of Worries was written by Virginia Ironside, one of Britain's lea ding agony aunts, and has sold 140k copies to date. 'This book can be read millions of times when you are worried.' - Books for KeepsA compelling picture book which can be used as a spring board into what worries children today. ...Show more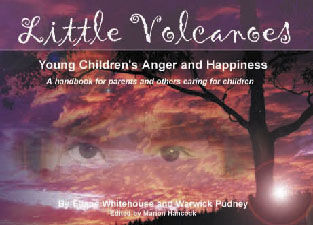 $25.00
NZD
Category: Emotions
Little Volcanoes is a practical book that helps teach children to handle their anger in a constructive way. It does this by looking at the causes of anger such as hurt, loss and fear. It helps parents and other caregivers to help children under 5 to deal more positively with their angry thoughts and fee lings. Little Volcanoes features colourful stories to illustrate anger management skills in an engaging way. It is a must have for all parents, caregivers, teachers, and counsellors of children aged 0-5 years. ...Show more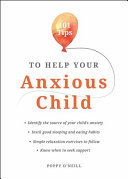 $25.00
NZD
Category: Emotions
Reassuring advice and simple strategies for parents and carers to help their child manage anxiety and overcome worries. One in four children will suffer from anxiety at some point in their young lives. As a parent it can often be difficult to know how best to support your child when they become fearfu l and worried, and whether their worries are something they can deal with themselves or a symptom of something more serious. This guide offers ways to help you to help your child articulate how they are feeling and offers effective coping strategies and simple lifestyle tweaks to manage anxiety by building their resilience and self-confidence for life.Identify the source of your child's anxietyHelp your child create a list of calming actions for when they feel anxiousInstil general well-being habitsSimple relaxation exercisesKnow when to seek support ...Show more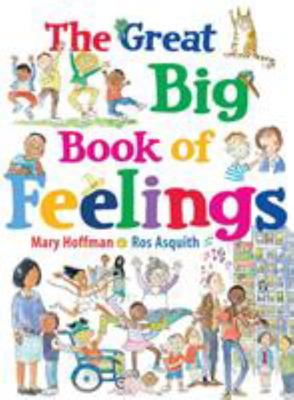 $22.00
NZD
Category: Emotions
The book opens with the question: "How are you feeling today?" And this leads on to a spread by spread presentation of a wide range of feelings, including: *Happy * Sad * Excited * Bored * Interested * Angry * Upset * Calm * Silly * Lonely * Scared * Safe *Embarrassed * Shy * Confident * Worried * Jeal ous * Satisfied The final spread is about Feeling Better because sharing and talking about feelings helps us to feel better. The approach and design follows The Great Big Book of Families, with lots of different children in lots of different situations, brief text captions and questions and plenty of humour to make sure the book is fun. Mary Hoffman and Ros Asquith look at feelings in family life, at school and everywhere with the same warmth, wit and sensitivity that they brought to their award- winning The Great Big Book of Families. ...Show more
$20.00
NZD
Category: Emotions
This is a book for people who worry (so, yeah-everyone!) We all have a mixture of fun and not-so fun feelings. And everyone feels worried sometimes. But too much anxiety can get in the way. So this book is here to help you identify your anxiety, understand why it's just part of that thing we call life , and equip you with all the tools you need to find calm again. Playfully presented, packed with fun and helpful illustrations, and expertly vetted, author-artist Rachel Brian (co-creator of the viral Tea Consent video) delivers a must-have book for anyone who wonders why they worry and what they can do about it. From recognising when you're feeling anxious, to taking charge, training your brain and using awesome techniques to help you feel good again, this book will have you worrying less and living more. ...Show more
$37.00
NZD
Category: Emotions
Deep inside everyone, a red beast lies sleeping. When it is asleep, the red beast is quite small, but when it wakes up, it begins to grow and grow. This is the story of a red beast that was awakened. Rufus is in the school playground when his friend John kicks a ball that hit him in the stomach, and wak es up the sleeping red beast: `I hate you - I'm gonna get you!'. The red beast doesn't hear the teacher asking if he's okay. It doesn't see that John is sorry - how can Rufus tame the red beast? This vibrant fully illustrated children's storybook is written for children aged 5+, and is an accessible, fun way to talk about anger, with useful tips about how to 'tame the red beast' and guidance for parents on how anger affects children with Asperger's Syndrome. ...Show more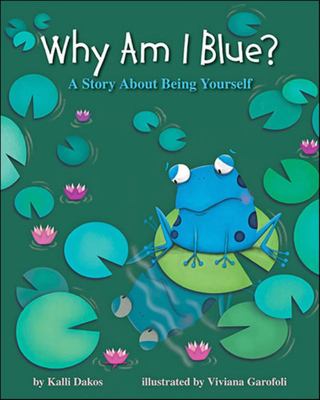 $20.00
NZD
Category: Emotions
When a frog questions why he is blue and not green like the other frogs, his friends try to make him see how special being blue is. He comes to understand that he is blue because he is blue--and that's enough of an answer. This is a sweet story about identity and self-acceptance, one that children can a pply to varying situations they may face. Includes a "Note to Parents and Caregivers" written by Gayle Pitman, PhD. ...Show more
$37.00
NZD
Category: Emotions | Series: K. I. Al-Ghani Children's Colour Story Bks.
Have you ever felt a sense of dread and worry creeping over you? That might be the Panicosaurus coming out to play... Sometimes the Panicosaurus tricks Mabel's brain into panicking about certain challenges, such as walking past a big dog on the street or when her favourite teacher is not at school. With the help of Smartosaurus, who lets her know there is really nothing to be afraid of, Mabel discovers different ways to manage Panicosaurus, and defeat the challenges he creates for her. This fun, easy-to-read and fully illustrated storybook will inspire children who experience anxiety, and encourage them to banish their own Panicosauruses with help from Mabel's strategies. Parents and carers will like the helpful introduction, explaining anxiety in children, and the list of techniques for lessening anxiety at the end of the book. ...Show more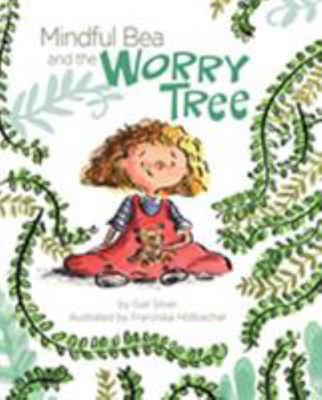 $35.00
NZD
Category: Emotions
Bea is anxiously waiting for her friends to show up for her birthday party. The worries start to grow around her like tree branches. She asks herself questions like, "What if my friends don't like the games?" Her stomach flip-flops and she feels shaky. She tries to run away from the thoughts in the worr y tree, but it doesn't work Bea uses deep-breathing exercises and visualization techniques to calm herself down. Includes a Note to Parents and Caregivers by Ara Schmitt, PhD, about the ways in which kids can respond to their anxious thoughts. ...Show more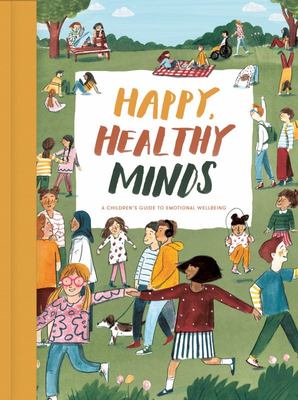 $38.00
NZD
Category: Emotions
Our minds are beautifully complicated and brilliant machines. For much of our lives, these machines run hugely efficiently with minimal maintenance. However, just like our other organs, they do require some proper attention and thought every now and then and recognising this at an early age can only he lp as children progress into adulthood. We explore a range of common scenarios encountered by young children and talk about some of the very best ideas to help deal with them. By offering a sympathetic and supportive framework, HAPPY, HEALTHY MINDS encourages children to open up, explore their own feelings and face the dilemmas of growing up armed with emotional intelligence. ...Show more
$22.00
NZD
Category: Emotions | Series: I Am
A celebration of love and connection for young readers Susan Verde and Peter H. Reynolds continue their collaboration with the fourth book in their bestselling wellness series. A celebration of love in all its forms, I Am Love asks readers to look inward when they feel afraid. Love allows us to act with compassion and kindness, to live with gratitude, and to take care of ourselves by practicing self-love. ...Show more
$30.00
NZD
Category: Emotions
Kids can do amazing things with the right information. Understanding why anxiety feels the way it does and where the physical symptoms come from is a powerful step in turning anxiety around. Anxiety explained, kids empowered. For ages 5-12 (and up).