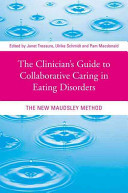 $99.00
NZD
Category: For Clinicians
Caring for a loved one with an eating disorder is a difficult task; carers often find it hard to cope, and this can contribute to the maintenance of the disorder. "The Clinician's Guide to Collaborative Caring in Eating Disorders" shows how active collaboration between professional and non-professional carers can maximize the quality of life for both the sufferer and all other family members. The book provides straightforward guidance for clinicians who work with families and carers. It suggests ways of ensuring that interpersonal elements that can maintain eating disorders are minimized and indicates skills and knowledge that can be taught to the carer for both managing their personal reaction to the illness, and for providing a practically and emotionally supportive environment that is conducive to change. The appendices of the book contain a Toolkit for Carers, a series of worksheets designed to help carers recognize their own unique caring styles. This book is worthwhile reading for all health professionals working with people with eating disorders. It is relevant across a variety of settings and client groups including inpatients, out-patients, community and day patients. ...Show more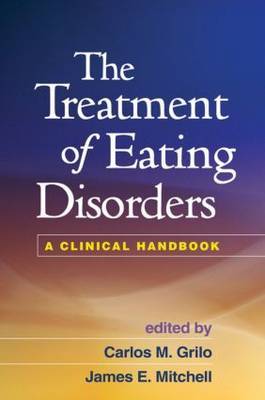 $165.00
NZD
Category: For Clinicians
Eminently practical and authoritative, this comprehensive clinical handbook brings together leading international experts on eating disorders to describe the most effective treatments and how to implement them.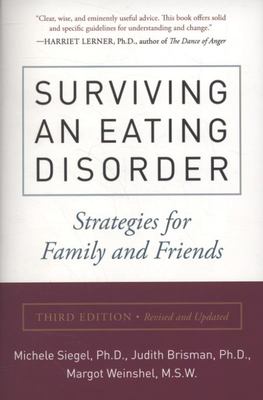 $40.00
NZD
Category: For Carers
Surviving an Eating Disorder has become a classic since it was first published in 1988. It was one of the first books to offer effective support and solutions for parents, spouses, friends, and all others who are the 'silent sufferers' of eating disorders. This revised edition is updated with the la test information on what methods and practices work best for families, helping readers take new actions that will encourage the recovery process. The most notable development in this world since the book was revised in 1997 is the growing popularity of an extreme treatment wherein parents oversee the feeding habits of the eating disordered individual. In this new edition, Dr. Brisman, who has written the new material for the book, responds to this development. Instead of telling families to oversee feeding as a rule, she advocates a more individualistic approach, encouraging family members to try different methods to see which works best. ...Show more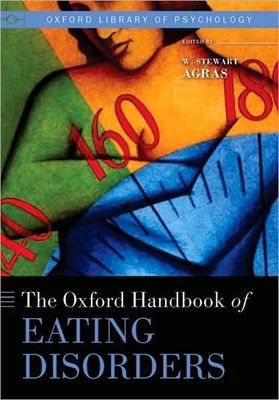 $270.00
NZD
Category: For Clinicians
A rich source of authoritative content that supports reading and study in the field, The Oxford Handbook of Eating Disorders reviews current research and clinical developments through synthetic chapters written by experts from various fields of study and clinical backgrounds. Epidemiologic studies sugge st that eating disorders are not only common but have increased in prevalence in recent decades, and this handbook refines and updates the state of research. The book is divided into four sections: phenomenology and epidemiology of the eating disorders, approaches to understanding the disorders, assessment and comorbidities of the disorders, and prevention and treatment. The first section deals with classification and epidemiology of the disorders, considerations for revisions to the Diagnostic and Statistical Manual of Mental Disorders, and the somewhat neglected topic of eating disorders in childhood and early adolescence. ...Show more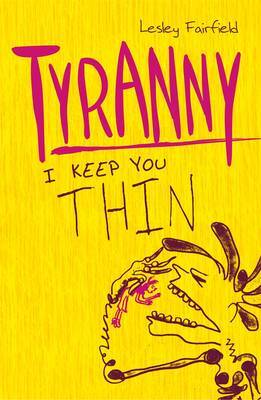 Tyranny
by Lesley Fairfield
$19.00
NZD
Category: Personal Stories
Portraying a young woman's struggle with anorexia, the author draws on her own experiences of an eating disorder to give a powerful and candid story of hope and survival.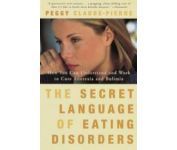 $30.00
NZD
Category: Personal Stories
What makes Claude-Pierre's treatment of anorexia and bulimia revolutionary? Perhaps it's that the astonishingly high success rate of even the most chronic cases at Claude-Pierre's Montreux Clinic (only sufferers near death who have not been helped by doctors and hospitals are admitted) defies the common misconception that eating disorders are incurable. Claude-Pierre has made a personal commitment to dispel this damaging myth. Having cured her own two daughters of anorexia, you might say hers was a vested interest. The Secret Language of Eating Disorders reveals the details of Claude-Pierre's unique program. Myths and misconceptions have shaped conventional treatment of anorexia and bulimia, leading to a cycle of hopelessness for those who suffer. Claude-Pierre's work reveals that victims share a common feeling of self-contempt. Further, she asserts that these overwhelming feelings of worthlessness are established at birth and slowly erode the healthy self. The revolutionary aspect of Claude-Pierre's program stems from her conviction that this negative mindset can be completely reversed. The book describes the five stages of recovery, discusses the challenges peculiar to working with them at home, and presents a plan for working with health professionals. Also offered are stories of former Montreux patients, adding insight and depth to understanding these disorders. ...Show more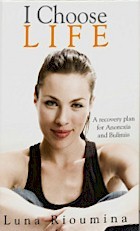 $35.00
NZD
Category: Eating Disorders
A recovery plan for anorexia and bulimia. A searingly honest and affecting memoir of a bulimia survivor who found a path to recovery after experiencing 12 years of the worst, most traumatic aspects of an eating disorder. While on the surface a 'perfect child', beautiful and disciplined, underneath Luna Rioumina was a prisoner, and the captor was one whose name she never dared to mention. Her cycle of binging and purging consumed most of her days, and robbed her of her friends, her interests, and many of her youthful, carefree years. Luna pulled herself back from the brink of suicide to find her own solution to this perplexing disease. In an effort to free herself of bulimia, she committed herself to a psychiatric hospital, went to hypnotists, acupuncturists, Reiki masters and healers In the end, none of these 'cures' helped her. She was ultimately forced to develop her own recovery plan -­- what she calls her seven steps to beat her own eating disorder. I Choose Life is much more than a memoir. Luna's journey is one of deeply personal insights that ultimately led her to a practical approach to ridding herself of the illness. Now after three years of being free of bulimia, she is spending time counselling others who are still in the grips of this terrible disease, and passing on what she has learned. Based on the latest scientific research into eating disorders, this is an inspiring book. It provides a recovery plan for anyone suffering from or is affected by an eating disorder. ...Show more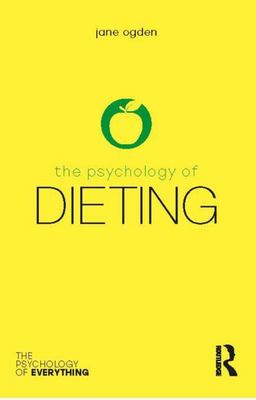 $22.00
NZD
Category: Eating Disorders | Series: The Psychology of Everything
In an era of overweight and obesity, for some people dieting can be a matter of health, life and death. For others, wracked by body dissatisfaction, dieting can also be dangerous. But in The Psychology of Dieting, health psychologist Jane Ogden offers a clear-sighted overview of why some of us become ov erweight, and why losing weight is so difficult. Exploring the cognitive, emotional and social triggers which lead us to make poor decisions around food, it takes a broad and balanced view of both the causes of weight gain and the challenges involved in dieting. The book examines what it means to diet well and how, by understanding our psychological selves, we can change unhealthy behaviors and potentially lose weight. From the cultural history of dieting to the prevalence and dangers of eating disorders, The Psychology of Dieting shows us that there is no such thing as a miracle diet. Instead, losing weight in the long-term involves understanding how our minds shape the choices we make, and although changing our behaviour is difficult, sustained weight loss is possible. ...Show more