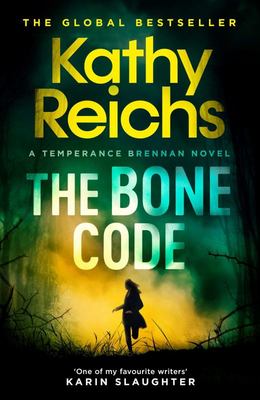 $35.00
NZD
Category: Crime | Series: A\Temperance Brennan Novel Ser.
A storm has hit South Carolina, dredging up crimes of the past. On the way to Isle of Palms, a barrier island off the South Carolina coast, forensic anthropologist Temperance Brennan receives a call from the Charleston coroner. During the storm, a medical waste container has washed up on the beach. Ins ide are two decomposed bodies wrapped in plastic sheeting and bound with electrical wire. Chillingly, Tempe recognizes many details as identical to those of an unsolved case she handled in Quebec fifteen years earlier. With a growing sense of foreboding, she flies to Montreal to gather evidence and convince her boss Pierre LaManch to reopen the cold case. She also seeks the advice - and comfort - of her longtime beau Andrew Ryan. Meanwhile, a storm of a different type gathers force in South Carolina. The citizens of Charleston are struck by a bacterium that, at its worst, can eat human flesh. Thousands panic and test themselves for a rare genetic mutation that may have rendered them vulnerable. Shockingly, Tempe eventually discovers that not only are the victims in both grisly murder cases related, but that the murders and the disease outbreak also have a common cause...     ...Show more
$30.00
NZD
Category: Crime
Psychologist Margot Scott has a picture-perfect life: a nice house in the suburbs, a husband, two children and a successful career. On a warm spring morning Margot approaches one of her clients on a busy train platform. He is looking down at his phone, with his duffel bag in hand as the train approaches . That's when she slams into his back and he falls in front of the train. Margot's clients all lie to her, but one lie cost her family and freedom. A fast-paced psychological thriller for fans of The Silent Patient.   ...Show more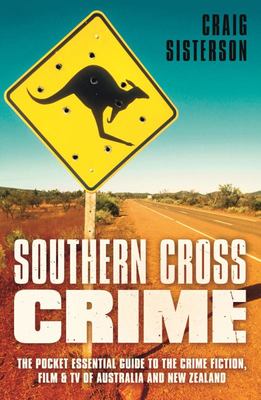 $28.00
NZD
Category: Crime
Southern Cross Crime is the first comprehensive guide to modern Australian and New Zealand crime writing. From coastal cities to the Outback, leading critic Craig Sisterson showcases key titles from more than 200 storytellers, plus screen dramas ranging from Mystery Road to Top of the Lake. Fascinating insights are added through in-depth interviews with some of the prime suspects who paved the way or instigated the global boom, including Jane Harper, Michael Robotham, Paul Cleave, Emma Viskic, Paul Thomas, and Candice Fox. ...Show more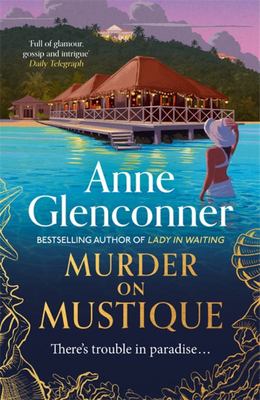 $35.00
NZD
Category: Crime
From the author of Lady in Waiting A storm. A disappearance. A race against time . . . Mustique is in a state of breathless calm as tropical storm Cristobal edges towards it across the Atlantic. Most villa owners have escaped the island but a few young socialites remain, unwilling to let summer's partyi ng end. American heiress Amanda Fortini is one such thrill-seeker - until she heads out for a morning swim and doesn't return. Detective Sergeant Samuel Wilton is just 28 years old and the island's only fully trained police officer. He quickly realises he needs to contact Lord and Lady Blake, who bought the island decades ago and have invested time, money and love creating a paradise. Jasper is in St Lucia designing a new village of luxury villas but Lady Veronica (Vee to her friends) catches a plane immediately. Her beloved god-daughter, Lily, is on the island and this disappearance has alarming echoes of what happened to Lily's mother many years ago. Lady Vee would never desert a friend in need, and she can keep a cool head in a crisis. When Amanda's body is found, a murder investigation begins. Wilton knows the killer must be an islander because flights and ferry crossings have stopped due to the storm warning, but the local community isn't co-operating. And then the storm hits, and someone else disappears . . .   ...Show more
$35.00
NZD
Category: Crime
From the bestselling author of The Secrets She Keeps and Good Girl, Bad Girl comes a new thriller featuring the brilliant forensic psychologist Cyrus Haven as he becomes embroiled in an explosive murder case with disturbing origins. Criminal psychologist Cyrus Haven and Evie Cormac return in this mesmer izing new thriller from internationally bestselling author Michael Robotham, a writer Stephen King calls "an absolute master...with heart and soul." Who is Evie, the girl with no past, running from? She was discovered hiding in a secret room in the aftermath of a terrible crime. Her ability to tell when someone is lying helped Cyrus crack an impenetrable case in Good Girl, Bad Girl. Now, the closer Cyrus gets to uncovering answers about Evie's dark history, the more he exposes Evie to danger, giving her no choice but to run. Ultimately, both will have to decide if some secrets are better left buried and some monsters should never be named...   ...Show more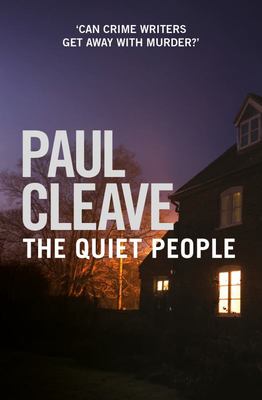 $38.00
NZD
Category: Crime
Cameron and Lisa Murdoch are successful crime-writers. They have been on the promotional circuit, joking that no-one knows how to get away with crime like they do. After all, they write about it for a living. So when their seven year old son Zach goes missing, naturally the police and the public wonder if they have finally decided to prove what they have been saying all this time - are they trying to show how they can commit the perfect crime? ...Show more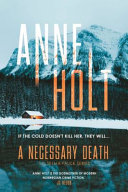 $33.00
NZD
Category: Crime
A thrilling, intricate and page-turning new novel from the godmother of Norwegian crime fiction. A Necessary Death is the second instalment in Anne Holt's new crime series featuring Selma Falck.
$25.00
NZD
Category: Crime
Set against a ticking clock, this "taut and unpredictable" thriller pits a ruthless cult against a mother's love, revealing that our darkest secrets are the hardest ones to leave behind (Chris Hammer). Four days to go Amy has only ever known life in the Clearing, amidst her brothers and sisters--until a newcomer, a younger girl, joins the "family" and offers a glimpse of the outside world. Three days to go Freya is going to great lengths to seem like an "everyday mum," even as she maintains her isolated lifestyle, hoping to protect her young son and her dog. Two days to go When news breaks of a missing girl--a child the same age as Freya's son, Billy--Amy and Freya find themselves headed for a shocking collision. One day to go ...Show more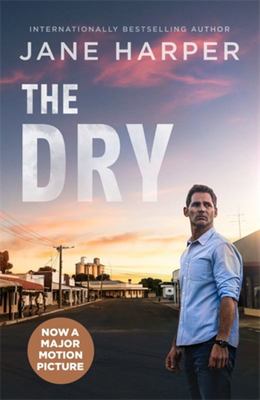 The Dry
by Jane Harper
$20.00
NZD
Category: Crime
NOW A MAJOR MOTION PICTURE STARRING ERIC BANA AS AARON FALK. WHO REALLY KILLED THE HADLER FAMILY? It hasn't rained in Kiewarra for two years. Tensions in the farming community become unbearable when three members of the Hadler family are discovered shot to death on their property. Everyone assumes Luke Hadler committed suicide after slaughtering his wife and six-year-old son. Federal Police investigator Aaron Falk returns to his hometown for the funerals and is unwillingly drawn into the investigation. As suspicion spreads through the town, Falk is forced to confront the community that rejected him twenty years earlier. Because Falk and his childhood friend Luke Hadler shared a secret, one which Luke's death threatens to unearth ... ...Show more
$24.00
NZD
Category: Crime | Series: Jack Reacher Ser.
The edge-of-your-seat, heart-in-mouth new Jack Reacher thriller for 2020 - his 25th adventure. No one's bigger than Jack Reacher. Jack Reacher gets off the bus in a sleepy no-name town outside Nashville, Tennessee. He plans to grab a cup of coffee and move right along. Not going to happen. The town has been shut down by a cyber attack. At the centre of it all, whether he likes it or not, is Rusty Rutherford. He's an average IT guy, but he knows more than he thinks. As the bad guys move in on Rusty, Reacher moves in on them . . . And now Rusty knows he's protected, he's never going to leave the big man's side. Reacher might just have to stick around and find out what the hell's gone wrong . . . and then put it right, like only he can. *** 'Jack Reacher is today's James Bond, a thriller hero we can't get enough of.' Ken Follett 'If you haven't read any Jack Reacher, you have a treat in store . . . a hitchhiker without a phone, a one-man force for good.' - The Times 'A contemporary version of the knight in shining armour . . . Reacher is a mythic figure.' Literary Review 'Jack Reacher is a wonderfully epic hero; tough, taciturn, yet vulnerable... Irresistible.' People 'Jack Reacher has long since earned his prominent place in the pantheon of cool, smart-talking American heroes.' New York Times ...Show more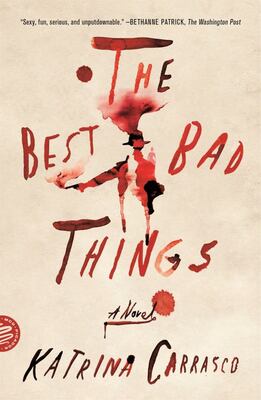 $35.00
NZD
Category: Crime
A propulsive, sensual tour de force, The Best Bad Things introduces Katrina Carrasco, a bold new voice in crime fiction. It is 1887, and Alma Rosales is on the hunt for stolen opium. Trained in espionage by the Pinkerton Detective Agency--but dismissed for bad behavior and a penchant for going undercove r as a man--Alma now works for Delphine Beaumond, the seductive mastermind of a West Coast smuggling ring.When product goes missing at their Washington Territory outpost, Alma is tasked with tracking the thief and recovering the drugs. In disguise as a dockworker, this should be easy--once she muscles her way into the local organization, wins the trust of the magnetic local boss and his boys, discovers the turncoat, and keeps them all from uncovering her secrets. Alma's enjoying her dangerous game of shifting identities and double crosses, but it's getting harder and harder to keep her stories straight and to know whom to trust. One wrong move and she could be unmasked: as a woman, as a traitor, or as a spy. * For readers of Lyndsay Faye ...Show more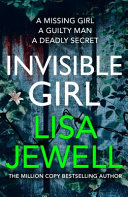 $37.00
NZD
Category: Crime
FROM THE NUMBER ONE BESTSELLING AUTHOR OF THEN SHE WAS GONE, an engrossing twisty tale of betrayal and redemption about an outsider accused of murder. Kate and Roan Fours and their two teenage children are living temporarily in a flat in one of the finest streets in Hampstead north London. When her daug hter comes home terrified after being followed down the street by a strange man, all Kate's instincts tell her that she knows exactly who it was. But is she correct? Then someone she knows is violently assaulted just around the corner from her flat, and Kate begins to think she must act on her suspicions before it's too late. Owen Rudd lives with his aunt in Hampstead. He is thirty-three and has never had a girlfriend. Having been suspended from his job as a teacher at a technical college, he finds himself questioning his position in life. Looking for answers, he stumbles upon an online world full of lonely men, just like him. And then he meets William who has never had a girlfriend either. But William has a solution, a solution that is as tempting as Own knows it is horribly wrong. Saffyre Maddox is seventeen and lives in a 10th floor flat with her stepfather and her stepbrother. She is a troubled child, currently being treated by a child psychologist called Roan Fours. She's been a patient of Roan's for nearly two years, and has become close to him in that tie. Dependent on him, almost. And she knows things about him. Things that he wouldn't want anyone else to know. Especially his wife. Three very different people whose lives are about to collide in a shocking and unimaginable way. ...Show more