$35.00
NZD
Category: True Crime
The true story of a detective, two bronze horses and the dictator who set the world on fire. When detective Arthur Brand is summoned to a meeting with one of the most dangerous men in the art world, he learns that a clue has emerged that could solve one of the Second World War's unexplained mysteries- w hat really happened to the Striding Horses, Hitler's favourite statue, which disappeared during the bombing of Berlin. As Brand goes undercover to find the horses, he discovers a terrifying world ruled by neo-Nazis and former KGB agents, where Third Reich memorabilia sells for millions of dollars. The stakes get ever higher as Brand carefully lays his trap to catch the criminal masterminds trying to sell the statue on the black market. But who are they? And will he manage to bring them to justice before they discover his real identity? With a plot worthy of John Le Carre, Hitler's Horses is a thrilling retelling of one of history's most extraordinary heists. ...Show more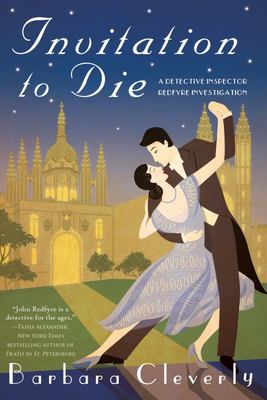 $35.00
NZD
Category: Crime
An invitation to dine turns deadly as DI John Redfyre returns for his second investigation.   Cambridge, 1924 in early summertime. May Balls, punting on the Cam, flirting and dancing the tango are the preoccupations of bright young people, but bright young Detective Inspector John Redfyre finds himself mired in multiple murders.   One morning, his dog discovers a corpse neatly laid on a tombstone in the graveyard adjoining St. Bede's College. An army greatcoat and well-worn boots suggest the dead man may have been a former soldier, though the empty bottle of brandy and a card bearing the words "An Invitation to Dine" on the victim ring a discordant note. Even more unsettling is the autopsy, which reveals death by strangulation and unusual contents in the stomach from the man's last meal. Redfyre learns that this murder is one of several unsolved cases linked to a secretive and sinister dining club at St. Bede's.   Redfyre, himself an ex-rifleman, becomes caught in a dark tale of revenge, betrayal and injustice--a lingering mystery from a long-forgotten war. With the unlikely assistance of his lead suspect, he gradually unearths the dead man's story and fights to right an ancient wrong.   ...Show more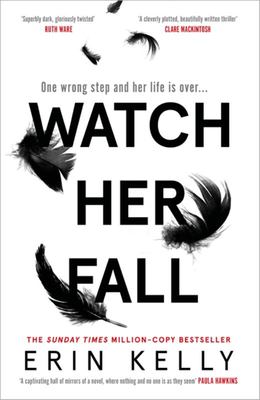 $38.00
NZD
Category: Crime
Swan Lake is divided into the black acts and the white acts. The Prince is on stage for most of the ballet, but it's the swans audiences flock to see. In early productions, Odette and Odile were performed by two different dancers. These days, it is usual for the same dancer to play both roles. Because of the faultless ballet technique required to master the steps, and the emotional range needed to perform both the virginal Odette and the dark, seductive Odile, this challenging dual role is one of the most coveted in all ballet. Dancers would kill for the part. Ava Kirilova has reached the very top of her profession. After years and years of hard graft, pain and sacrifice as part of the London Russian Ballet Company, allowing nothing else to distract her, she is finally the poster girl for Swan Lake. Even Mr K - her father, and the intense, terrifying director of the company - can find no fault. Ava has pushed herself ahead of countless other talented, hardworking girls, and they are all watching her now. But there is someone who really wants to see Ava fall ... ...Show more
$24.00
NZD
Category: Crime | Series: An\Orphan X Thriller Ser.
* PRE-ORDER YOUR COPY NOW * THE GRIPPING NEW SUNDAY TIMES TOP 5 BESTSELLER FROM THE BESTSELLING AUTHOR OF OUT OF THE DARK AND ORPHAN X 'An immensely entertaining adventure' THE TIMES Evan Smoak lives by his own code. As a boy he was taken from a foster home to be raised and trained as an off-the-books g overnment assassin codenamed Orphan X. Then he broke free to live in the shadows as the Nowhere Man, using his unique skills to help those in desperate need. But all good things must come to an end. He'll take on one last mission then go out on a high note. Clean, neat and tidy, just the way he likes it. And then he meets Max Merriweather. Max Merriweather hasn't got much left to lose. Bad luck and trouble have seen off his marriage, his home and his career. On the face of it he's the last guy you'd expect to be trusted with a deadly secret. Which is exactly why his cousin gave him an envelope with the instruction: 'If anything ever happens to me, call the number inside.' Now his cousin is dead and Max's own chances of survival look bleak. On the run and stalked by death, he meets the one man who might save him: Evan Smoak. With Max now under his protection, Evan realizes that the forces against them pose as daunting a threat as he has ever faced. He'll be lucky just to get through it alive . . . Packed with edge-of-your-seat suspense, explosive action and razor-sharp plotting, Into the Fire confirms Gregg Hurwitz as a rival to Lee Child, David Baldacci, James Patterson and Harlan Coben as a master of the modern thriller. 'A stellar series, the stories get better with each instalment. Throwing the main character literally into the fire showcases how truly heroic Evan Smoak is. He's the man you want in your corner when justice is needed' DAILY MAIL Praise for Orphan X 'OUTSTANDING IN EVERY WAY' LEE CHILD 'WEAPONS-GRADE THRILLER WRITING' GUARDIAN ...Show more
$35.00
NZD
Category: Crime
Fran thought she'd never return to Ash Mountain but her dad has become ill, her relationship is over, and she hates her dead-end job in the city anyway. In a blistering summer, childhood memories prick at her fragile self-esteem as old friendships and rivalries are renewed and new ones forged. But the t umult of her home life is the least of her worries, because a bushfire is roaring towards Ash Mountain and the town's long-held secrets will soon be exposed in the carnage. Ash Mountain is a uniquely Australian domestic noir - warm, blackly funny and a powder keg of accumulated tension. Vividly portraying small-town life, and a woman and a land in crisis, this is a disaster thriller you will never forget. ...Show more
$37.00
NZD
Category: NZ Fiction
'You have kind eyes.' The last words Andrew said to Jess just before he died on their honeymoon. Grief stricken she returns to New Zealand and to the cryptocurrency exchange, he left her in his will. Knowing nothing about cryptocurrency, Jess, a physician, turns to Andrew's associate, Henry, someone she has never liked, for advice. But does he mean to help or hinder? Suddenly nothing is as it should be, and Jess has no choice but to involve the authorities. Suddenly details of Jess's past are leaked to the press and she has to fight to save her reputation and her future. The solution to her problems may be in the Cold Wallet but without the passwords what can she do? 'An exciting thought-provoking thriller set in the world of cryptocurrency. About the Author. Rosy Fenwicke is full time writer. In 2017 she released Hot Flush, the first novel in the Euphemia Sage series, to excellent reviews, followed in 2018 by Death Actually. She edited In Practice: The Lives of New Zealand Women Doctors in the 21st Century (Random House, 2004). Rosy lives in Martinborough, New Zealand. ...Show more
$37.00
NZD
Category: Crime | Series: Mickey Haller Ser.
Lincoln Lawyer Mickey Haller is back in the heartstopping new thriller from #1 New York Times bestselling author Michael Connelly. Defense attorney Mickey Haller is pulled over by police, who find the body of a client in the trunk of his Lincoln. Haller is charged with murder and can't make the exorbita nt $5 million bail slapped on him by a vindictive judge.   Mickey elects to defend himself and must strategize and build his defense from his jail cell in the Twin Towers Correctional Center in downtown Los Angeles, all the while looking over his shoulder--as an officer of the court he is an instant target.   Mickey knows he's been framed. Now, with the help of his trusted team, he has to figure out who has plotted to destroy his life and why. Then he has to go before a judge and jury and prove his innocence.   In his highest stakes case yet, Mickey Haller fights for his life and shows why he is "a worthy colleague of Atticus Finch...in the front of the pack in the legal thriller game" (Los Angeles Times).     ...Show more
The Dry
by Jane Harper
$20.00
NZD
Category: Crime
"One of the best crime novels I have ever read! Keeps you guessing to the last page" - Daphne (Satff) WHO REALLY KILLED THE HADLER FAMILY? It hasn't rained in Kiewarra for two years. Tensions in the farming community become unbearable when three members of the Hadler family are discovered shot to death on their property. Everyone assumes Luke Hadler committed suicide after slaughtering his wife and six-year-old son. Federal Police investigator Aaron Falk returns to his hometown for the funerals and is unwillingly drawn into the investigation. As suspicion spreads through the town, Falk is forced to confront the community that rejected him twenty years earlier. Because Falk and his childhood friend Luke Hadler shared a secret, one which Luke's death threatens to unearth ... ...Show more
$38.00
NZD
Category: Crime
A twisting new thriller from the author of The Truth about the Harry Quebert Affair In the summer of 1994, the quiet seaside town of Orphea reels from the discovery of four murders. Two young police officers, Jesse Rosenberg and Derek Scott crack the case and identify the killer. Then, twenty years later and just as he is on the point of taking early retirement, Rosenberg is approached by Stephanie Mailer, a journalist who believes he made a mistake back in 1994 and that the real murderer is still out there, perhaps ready to strike again. But before she can give any more details, Stephanie Mailer mysteriously disappears, and Rosenberg and Scott are forced to confront the possibility that her suspicions might have been proved true. What happened to Stephanie Mailer? What did she know? And what really happened in Orphea all those years ago? TRANSLATED FROM THE FRENCH BY HOWARD CURTIS ...Show more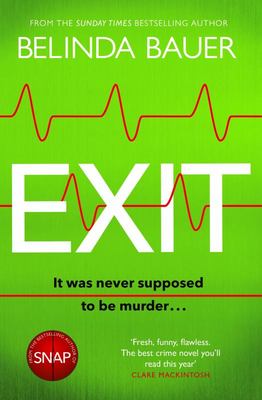 Exit
by Belinda Bauer
$37.00
NZD
Category: Crime
The sensational new crime novel from the bestselling author of SNAP IT WAS NEVER SUPPOSED TO BE MURDER . . . Pensioner Felix Pink is about to find out that it's never too late . . . for life to go horribly wrong. When Felix lets himself in to Number 3 Black Lane, he's there to perform an act of charit y: to keep a dying man company as he takes his final breath . . . But just fifteen minutes later Felix is on the run from the police - after making the biggest mistake of his life. Now his world is turned upside down as he must find out if he's really to blame, or if something much more sinister is at play. All while staying one shaky step ahead of the law.  'Fresh, funny, flawless: EXIT is a joy from start to finish.' Clare Mackintosh 'Belinda Bauer's fiction teems with life.' Daily Telegraph ...Show more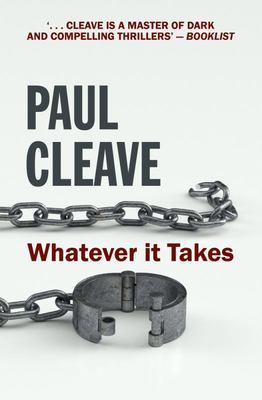 $28.00
NZD
Category: Crime
When seven-year-old Alyssa is kidnapped, Deputy Noah Harper decides he will do what it takes to find her - but that means crossing lines he can never come back from. Finding the girl safe isn't enough to stop Noah from losing his job, his wife, and from being kicked out of Acacia Pines. He's told if he ever returns, he'll be put in jail and left there to rot. Now, 12 years later, comes a phone call. Alyssa is missing again and her father wants him to honour the promise he made to her all those years earlier - that he would never let anything bad happen to her again. To find her, Noah is going to have to head back to the pines, and come face to face with the past... You shouldn't miss Paul Cleave's newest and best thriller yet.   Fans of Paul Cleave agree about his writing: "Readers following him through this season of Breaking Bad reworked by the Coen Brothers will feel the whole gamut right along with him."-- Kirkus " [He] juggles all the elements with impressive ease. Darkly humorous references to horrific violence will resonate with Dexter fans."- Publishers Weekly - Starred Review "Tense, thrilling, touching. Paul Cleave is very good indeed." -- John Connolly, NYT bestselling author "A riveting and all too realistic thriller. Cleave is a writer to watch."- Tess Gerritsen, NYT bestselling author ...Show more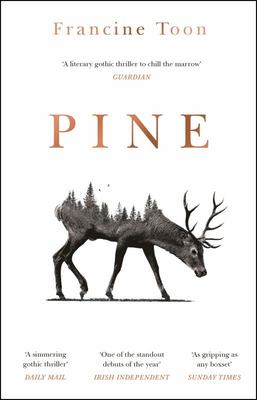 Pine
by Francine Toon
$24.00
NZD
Category: Fiction.
'It's both eerie and thrilling at once, and had me under its spell until the end.' Sophie Mackintosh, author of The Water Cure They are driving home from the search party when they see her. The trees are coarse and tall in the winter light, standing like men. Lauren and her father Niall live alone in th e Highlands, in a small village surrounded by pine forest. When a woman stumbles out onto the road one Halloween night, Niall drives her back to their house in his pickup. In the morning, she's gone. In a community where daughters rebel, men quietly rage, mysteries like these are not out of the ordinary. Locked doors and stone circles. The disappearance of Lauren's mother a decade ago. Lauren looks for answers in her tarot cards, hoping she might one day be able to read her father's turbulent mind. Neighbours know more than they let on, but when a local teenager goes missing it's no longer clear who she can trust. In the shadow of the Highland forest, Francine Toon captures the wildness of rural childhood and the intensity of small-town claustrophobia. In a place that can feel like the edge of the word, she unites the chill of the modern gothic with the pulse of a thriller. It is the perfect novel for our haunted times. 'Hugely atmospheric, exquisitely written and utterly gripping.' Lucy Foley, author of The Hunting Party ...Show more