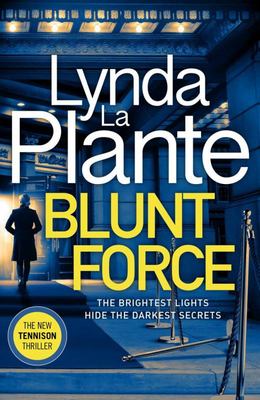 $37.00
NZD
Category: Crime
Jane Tennison must navigate the salacious world of theatre to solve a brutal murder in the heart of London's West End, in the brilliant new thriller from the Queen of Crime Drama, Lynda La Plante. Things can't get much worse for detective Jane Tennison.Unceremoniously kicked off the adrenaline-fuelled Flying Squad, she now plies her trade in Gerald Road, a small and sleepy police station in the heart of London's affluent Knightsbridge. With only petty crime to sink her teeth into, Tennison can feel her career slowly flatlining.That is until the discovery of the most brutal murder Jane has ever seen. Charlie Foxley has been found viciously beaten to death with a cricket bat - his body dismembered and disembowelled.As a big-time theatrical agent, Foxley had a lot of powerful friends - but just as many enemies. And alongside her old friend DS Spencer Gibbs, Tennison must journey into the salacious world of show business to find out which one is the killer, before they strike again.   ...Show more
$25.00
NZD
Category: Crime | Series: Rowland Sinclair Ser.
Shortlisted for Best First Book for the Commonwealth Writers' Price for 2011 Meet Rowland Sinclair, gentleman and artist living in 1931 Sydney. Friend of the Left, son of the Right, he paints in a superbly tailored, three-piece suit and houses friends who include a poet, a painter, and a feminist sculp tress whom he has painted nude and hung it in the drawing room. Is he perhaps in love with Edna? If so, she isn't having any. Sinclair's fortune and his indifference to politics shelter him from the mounting tensions of the Great Depression roiling Australia and taking it near the brink of revolution. One day in December 1931 comes terrible news: Uncle Rowly has been murdered in his home by unknown assailants. The murder prompts Roland to infiltrate the echelons of the old and new guard. Among them are a few "right thinking men," a cadre of conservatives who became convinced of a Communist takeover and have formed a movement to combat it. In time, Rowland's investigation exposes an extraordinary conspiracy with direct personal consequences. ...Show more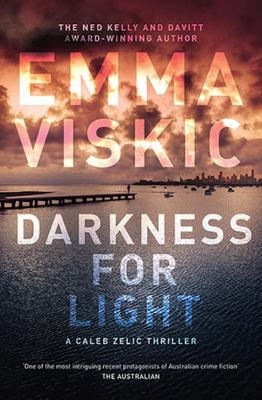 $33.00
NZD
Category: Crime
The third thrilling instalment in the award-winning Caleb Zelic series. After a lifetime of bad decisions troubled PI Caleb Zelic is finally making good ones. He's in therapy, reconnecting with the Deaf community, and reconciling with his beloved wife.But he can't escape his past.A violent confrontation forces Caleb back into contact with his double-crossing partner, Frankie. When her niece is kidnapped, Frankie and Caleb must work together to save the child's life. But their efforts will risk everything, including their own lives. ...Show more
$26.00
NZD
Category: Crime | Series: An\Orphan X Thriller Ser.
As a boy, Evan Smoak was taken from the orphanage he called home and inducted into a top secret Cold War programme. Trained as a lethal weapon, he and his fellow recruits were sent round the world to do the government's dirty work. But the programme was rotten to the core. And now the man responsible n eeds things to be nice and clean. All evidence must be destroyed. That includes Evan. To survive, Evan's going to have to take the fight to his nemesis. There's just one problem with that. Jonathan Bennett is President of the United States and Evan isn't his only victim. To save himself - and the country - Evan is going to have to figure out how to kill the most well-protected man on the planet... 'Pure nail-biting suspense' Harlan Coben 'Memorable as hell' James Patterson 'Outstanding in every way' Lee Child 'Brilliantly conceived and plotted...blows the doors off most thrillers I've read' David Baldacci ...Show more
$28.00
NZD
Category: Crime | Series: No. 1 Ladies' Detective Agency
Now that she is finally and happily married to her long-term suitor Mr J.L.B. Matekoni, Mma Ramotswe of the No. 1 Ladies Detective Agency of Botswana might have expected life to grow more sedate. But the many problems that lead customers to Mma Ramotswe's door seem, if anything, to have multiplied, and no sooner has she settled her traditionally built person into the married state than she finds herself looking into several troublesome matters at once. There is, to begin with, a disturbing case of blackmail and theft from the Government catering college. Then, while on an errand for her husband to the Mokolodi Game Reserve Mma Ramotswe is seconded to investigate an unpleasant atmosphere that may be down to witchcraft, or something worse. There are sinister goings-on at a health clinic to be looked into, not to mention any number of small wrongs to be righted along the path to detective triumph. And all the time Mma Ramotswe has weighty questions of a philosophical nature to consider, such as whether it is right to find happiness in small things, such as a new pair of blue shoes, a slice of cake, or a red sunset over the Kalahari. ...Show more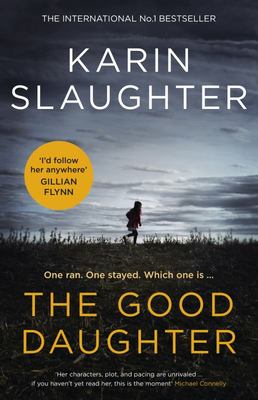 $25.00
NZD
Category: Crime | Series: Stand alone
The acclaimed, "New York Times"-bestselling author of "The Kept Woman" delivers another stand-alone novel in which a lawyer returns to the South to defend a teenage girl of a heinous crime. Tall Premium Edition.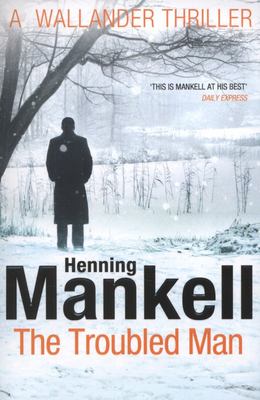 $25.00
NZD
Category: Crime | Series: Kurt Wallander Ser.
The much-anticipated return of Henning Mankell's brilliant, brooding detective, Kurt Wallander. On a winter day in 2008, Håkan von Enke, a retired high-ranking naval officer, vanishes during his daily walk in a forest near Stockholm. The investigation into his disappearance falls under the jurisdiction of the Stockholm police. It has nothing to do with Wallander--officially. But von Enke is his daughter's future father-in-law. And so, with his inimitable disregard for normal procedure, Wallander is soon interfering in matters that are not his responsibility, making promises he won't keep, telling lies when it suits him--and getting results. But the results hint at elaborate Cold War espionage activities that seem inextricably confounding, even to Wallander, who, in any case, is troubled in more personal ways as well. Negligent of his health, he's become convinced that, having turned sixty, he is on the threshold of senility. Desperate to live up to the hope that a new granddaughter represents, he is continually haunted by his past. And looking toward the future with profound uncertainty, he will have no choice but to come face-to-face with his most intractable adversary: himself. From the Hardcover edition. ...Show more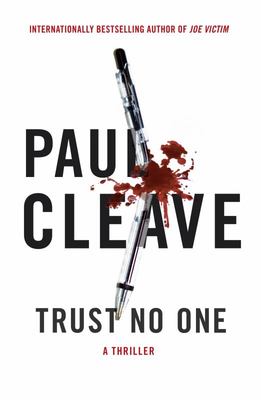 $35.00
NZD
Category: Crime
A "powerhouse novel." —Booklist"This thriller isone to remember." —New York Journal of Books"Cleave'swhirligig plot mesmerizes." —People magazine (People Pick)"This outstanding psychological thriller forces the reader to reconsider what is real." —Publishers Weekly (starred review)"A vivid, jangled expl oration of mental illness, dark imagination, and the nowhere territory in between."—Kirkus Reviews In this exciting psychological thriller by the Edgar-nominated author of Joe Victim, a famous crime writer struggles to differentiate between his own reality and the frightening plot lines he's created for the page.Jerry Grey is known to most of the world by his crime writing pseudonym, Henry Cutter—a name that has been keeping readers at the edge of their seats for more than a decade. Recently diagnosed with early onset Alzheimer's at the age of forty-nine, Jerry's crime writing days are coming to an end. His twelve books tell stories of brutal murders committed by bad men, of a world out of balance, of victims finding the darkest forms of justice. As his dementia begins to break down the wall between his life and the lives of the characters he has created, Jerry confesses his worst secret: The stories are real. He knows this because he committed the crimes. Those close to him, including the nurses at the care home where he now lives, insist that it is all in his head, that his memory is being toyed with and manipulated by his unfortunate disease. But if that were true, then why are so many bad things happening? Why are people dying?Hailed by critics as a "masterful" (Publishers Weekly) writer who consistently offers "ferocious storytelling that makes you think and feel" (The Listener) and whose fiction evokes "Breaking Bad reworked by the Coen Brothers" (Kirkus Reviews), Paul Cleave takes us down a cleverly twisted path to determine the fine line between an author and his characters, between fact and fiction. ...Show more
$30.00
NZD
Category: True Crime
The story of a death, a policeman, an island and a country.The Tall Manis the story of Palm Island, the tropical paradise where one morning Cameron Doomadgee swore at a policeman and forty minutes later lay dead in a watch-house cell. It is the story of that policeman, the tall, enigmatic Christopher Hu rley who chose to work in some of the toughest and wildest places in Australia, and of the struggle to bring him to trial. Above all, it is a story in luminous detail of two worlds clashing - and a haunting moral puzzle that no reader will forget.Selected for 'Best books of the year' lists by Ali Smith, Colm T ibin, Matt Condon, Peter Carey, Salon.com, The Globe & Mailand Dwight Garner in The New York Times. 'The country's finest work of literature so far this century. A haunting moral maze, described with such intimate observation and exquisite restraint that I kept pausing to take a breath and silently cheer the author ... I n her tale of the fatal collision between two 36-year-old males, black Cameron Doomadgee and white Senior Sergeant Chris Hurley, Hooper ... has produced an Australian classic.' Robert Drewe, The Age'Hooper followed the case and its main characters for two and a half years, and she does their complexity a remarkable justice ... Extraordinary.' Alison McCulloch, New York Times Book Review'A gripping, heart-stopping piece of true-crime reportage ... Deserves the widest possible audience.' Brian Schofield, Sunday Times (UK) ...Show more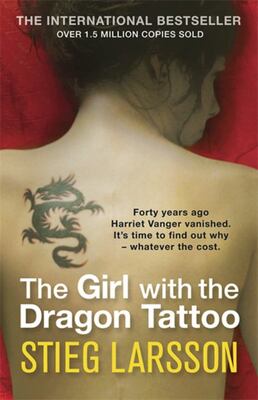 $29.00
NZD
Category: Crime | Series: Millennium Trilogy
Forty years ago, Harriet Vanger disappeared from a family gathering on the island owned and inhabited by the powerful Vanger clan. Her body was never found, yet her uncle is convinced it was murder - and that the killer is a member of his own tightly knit but dysfunctional family. He employs disgraced f inancial journalist Mikael Blomkvist and the tattooed, truculent computer hacker Lisbeth Salander to investigate. When the pair link Harriet's disappearance to a number of grotesque murders from forty years ago, they begin to unravel a dark and appalling family history. But the Vangers are a secretive clan, and Blomkvist and Salander are about to find out just how far they are prepared to go to protect themselves. ...Show more
$24.00
NZD
Category: Crime | Series: The Thursday Murder Club
Brought to you by Penguin. In a peaceful retirement village, four unlikely friends meet up once a week to investigate unsolved killings. But when a local property developer shows up dead, 'The Thursday Murder Club' find themselves in the middle of their first live case. The four friends, Elizabeth, J oyce, Ibrahim and Ron, might be pushing eighty but they still have a few tricks up their sleeves. Can our unorthodox but brilliant gang catch the killer before it's too late? **** WHAT PEOPLE ARE SAYING ABOUT THE THURSDAY MURDER CLUB 'A superb debut. Thrilling, moving, laugh-out-loud funny and packed with characters you will want to see a LOT more of' Mark Billingham 'Compelling. Mystery fans are going to be enthralled' Harlan Coben 'Smart, compassionate, warm, moving and so VERY funny. I smiled a million times. This book will make a lot of people very, very happy' Marian Keyes 'Funny, clever and achingly British - what else would you expect from a book by Richard Osman?' Adam Kay 'A warm, wise and witty warning never to underestimate the elderly' Val McDermid 'What a joy! Full of brilliantly observed humour, spot-on dialogue and twists and turns aplenty. Joyce and the gang are now my favourite crime-solving team' Nina Stibbe 'Utterly charming and very, very clever. Exactly what you'd expect from Richard Osman writing a crime novel' Sarah Pinborough © Richard Osman 2020 (P) Penguin Audio 2020 ...Show more
$20.00
NZD
Category: Crime | Series: Patrik Hedstrom
Swedish crime sensation and No. 1 international bestseller, Camilla Lackberg's new psychological thriller - for fans of Stieg Larsson and Jo Nesbo. Christian Thydell's dream has come true: His debut novel, The Mermaid, is published to rave reviews. So why is he as distant and unhappy as ever? When crim e writer Erica Falck, who discovered Christian's talents, learns he has been receiving anonymous threats, she investigates not just the messages but also the author's mysterious past... Meanwhile, one of Christian's closest friends is missing. Erica's husband, Detective Patrik Hedstrom, has his worst suspicions confirmed as the mind-games aimed at Christian and those around him become a disturbing reality. But, with the victims themselves concealing evidence, the investigation is going nowhere. Is their silence driven by fear or guilt? And what is the secret they would rather die to protect than live to see revealed? International bestseller Camilla Lackberg delivers a chilling and suspenseful mystery that will grip the reader right until its staggering final twist... ...Show more