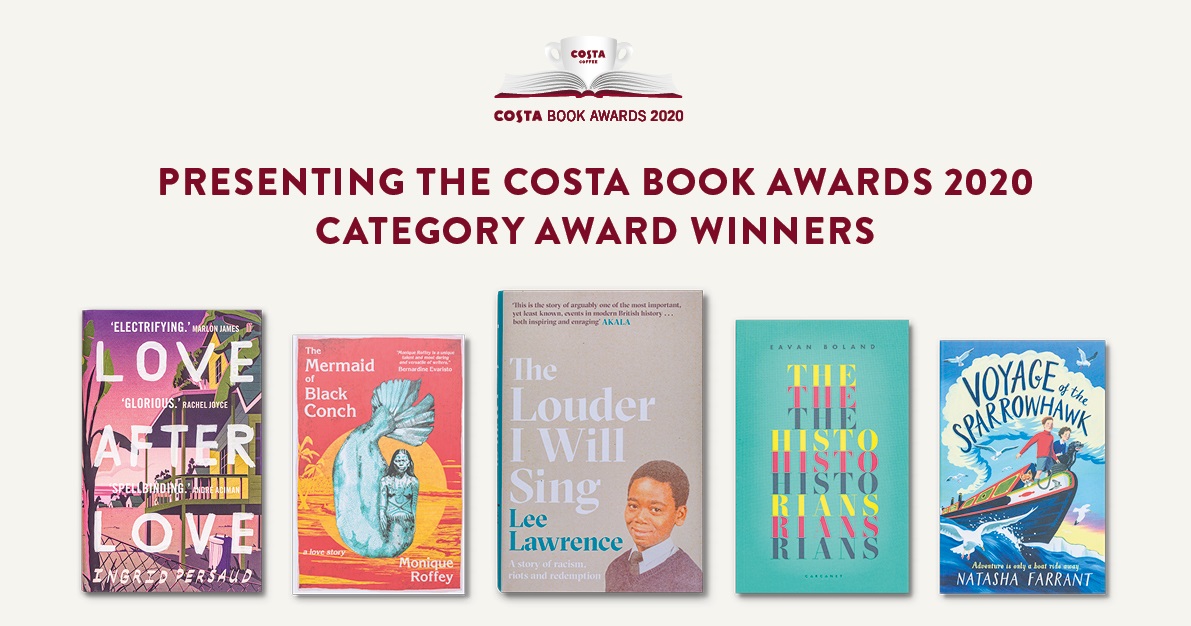 The Costa Book Awards honour some of the most outstanding books of the year written by authors based in the UK and Ireland. There are five categories - First Novel, Novel, Biography, Poetry and Children's Book - with one of the five winners chosen as Book of the Year. Below are the winners of the individual categories for 2020.
The overall Costa Book of the Year winner is The Mermaid of the Black Conch by Monique Roffey.
$28.00
NZD
Category: Biography & Memoir
Shortlisted for the Costa Prize 2020 'This is the story of arguably one of the most important, yet least known, events in modern British history. Lee's journey and fight for justice are both inspiring and enraging' AKALA What would you do if the people you trusted to uphold the law committed a crime a gainst you? Who would you turn to? And how long would you fight them for? On 28th September 1985, Lee Lawrence's mother Cherry Groce was wrongly shot by police during a raid on her Brixton home. The bullet shattered her spine and she never walked again. In the chaos that followed, 11-year-old Lee watched in horror as the News falsely pronounced his mother dead. In Brixton, already a powder keg because of the deep racism that the community was experiencing, it was the spark needed to trigger two days of rioting that saw buildings brought down by petrol bombs, cars torched and shops looted. But for Lee, it was a spark that lit a flame that would burn for the next 30 years as he fought to get the police to recognise their wrongdoing. His life had changed forever: he was now his mother's carer, he had seen first-hand the prejudice that existed in his country, and he was at the mercy of a society that was working against him. And yet that flame - for justice, for peace, for change - kept him going. The Louder I Will Sing is a powerful, compelling and uplifting memoir about growing up in modern Britain as a young Black man. It's a story both of people and politics, of the underlying racism beneath many of our most important institutions, but also the positive power that hope, faith and love can bring in response. ...Show more
$36.00
NZD
Category: Fiction.
Monique Roffey is a unique talent and most daring and versatile of writers' - Bernardine EvaristoMarch 1976: St Constance, a tiny Caribbean village on the island of Black Conch, at the start of the rainy season. A fisherman sings to himself in his pirogue, waiting for a catch but attracts a sea-dweller he doesn't expect. Aycayia, a beautiful young woman cursed by jealous wives to live as a mermaid, has been swimming the Caribbean Sea for centuries. And she is entranced by this man David and his song. ...Show more
$25.00
NZD
Category: Poetry | Series: G - Reference,Information and Interdisciplinary Subjects Ser.
A forceful and moving final volume from one of the most masterful poets of the twentieth century. Throughout her nearly sixty-year career, acclaimed poet Eavan Boland came to be known for her exquisite ability to weave myth, history, and the life of an ordinary woman into mesmerizing poetry.
$23.00
NZD
Category: Fiction.
Meet the Ramadin-Chetan family: forged through loneliness, broken by secrets, saved by love.
$19.00
NZD
Category: Children's Fiction
The second sensational middle-grade standalone that follows an epic voyage from England to France in the aftermath of WW1, from the bestselling author of The Children of Castle Rock In the aftermath of World War One, everyone is trying to rebuild their lives. If Ben is to avoid being sent back to the o rphanage, he needs to find his brother Sam, wounded in action and is now missing. Lotti's horrible aunt and uncle want to send her away to boarding-school (when she has just so successfully managed to get expelled from her last one!) And Clara, their young teacher, is waiting for news of her missing fiancé. Just as they think they've found their feet in the new order, disaster strikes, and Lotti and Ben must get away. And so they hatch a plan - to cross the Channel on Ben's narrowboat and find Sam. And there's something in France that Lotti is looking for, too... Buffeted by storms, chased by the police, Lotti, Ben, Clara and a growing number of dogs set out on an epic journey, on the search for lost loved ones and a place to call home. 'So much more than a gripping adventure, this is a story that'll make you love your friends and family a little bit more. I stayed up all night reading it!' Emma Carroll, (The Children of Castle Rock) 'Echoes of JK Rowling but also Eva Ibbotson.' The Sunday Times (Children of Castle Rock) 'Feels like a classic.' WRD (Children of Castle Rock) 'Blyton-esque, fast-paced, witty.' Daily Mail (Children of Castle Rock) 'Thrilling adventure.' The Times (Children of Castle Rock) ...Show more
Items per page:
1 - 5 of 5