The Costa Book Awards honour some of the most outstanding books of the year written by authors based in the UK and Ireland. There are five categories - First Novel, Novel, Biography, Poetry and Children's Book - with one of the five winners chosen as Book of the Year. Below are the winners of the individual categories for 2019. The overall Costa Book of the Year winner is The Volunteer by Jack Fairweather.
$28.00
NZD
Category: Biography & Memoir
Would you sacrifice yourself to save thousands of others? In the Summer of 1940, after the Nazi occupation of Poland, an underground operative called Witold Pilecki accepted a mission to uncover the fate of thousands of people being interred at a new concentration camp on the border of the Reich. His mi ssion was to report on Nazi crimes and raise a secret army to stage an uprising. The name of the detention centre -- Auschwitz. It was only after arriving at the camp that he started to discover the Nazi's terrifying plans. Over the next two and half years, Witold forged an underground army that smuggled evidence of Nazi atrocities out of Auschwitz. His reports from the camp were to shape the Allies response to the Holocaust - yet his story was all but forgotten for decades. This is the first major account to draw on unpublished family papers, newly released archival documents and exclusive interviews with surviving resistance fighters to show how he brought the fight to the Nazis at the heart of their evil designs. The result is an enthralling story of resistance and heroism against the most horrific circumstances, and one man's attempt to change the course of history. ...Show more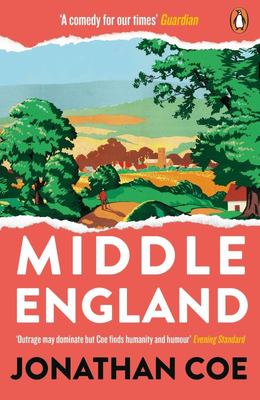 $26.00
NZD
Category: Fiction
Beginning eight years ago on the outskirts of Birmingham, where car factories have been replaced by Poundland, and London, where frenzied riots give way to Olympic fever, Middle England follows a brilliantly vivid cast of characters through a time of immense change. There are newlyweds Ian and Sophie, who disagree about the future of the country and, possibly, the future of their relationship; Doug, the political commentator who writes impassioned columns about austerity from his Chelsea townhouse, and his radical teenage daughter who will stop at nothing in her quest for social justice; Benjamin Trotter, who embarks on an apparently doomed new career in middle age, and his father Colin, whose last wish is to vote in the European referendum. And within all these lives is the story of modern England- a story of nostalgia and delusion; of bewilderment and barely-suppressed rage. Following in the footsteps of The Rotters' Club and The Closed Circle, Jonathan Coe's new novel is the novel for our strange new times. ...Show more
Fleche
by Mary Jean Chan
$28.00
NZD
Category: Poetry | Series: Faber Poetry Ser.
In Flèche, Mary Jean Chan evokes the difficulties of reconciling one's need for safety alongside the desire to shed one's protective armour in order to fully embrace the world.  Much like the fencer who must constantly read and respond to her opponent's tactics during a fencing bout, this debut collect ion by Mary Jean Chan deftly examines relationships at once conflictual and tender. Flèche (the French word for 'arrow') is an offensive technique commonly used in epee, a competitive sport of the poet's teenage and young adult years. This cross-linguistic pun presents the queer, non-white body as both vulnerable ('flesh') and weaponised ('flèche') in public and private spaces. Themes of multilingualism, queerness, post-colonialism, psychoanalysis and cultural history emerge by means of an imagined personal, maternal and national biography, spoken by a polyphony of female voices. The result is a series of poems that are urgent and hard-hitting as Chan keeps her readers on their toes, dazzling and devastating them by turn. ...Show more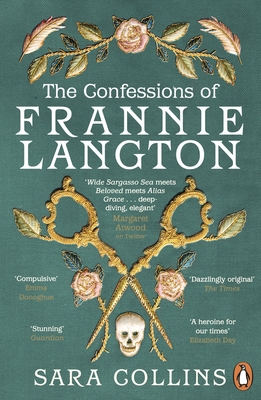 $26.00
NZD
Category: Fiction
'Deep-diving and elegant . . . Wide Sargasso Sea meets Beloved meets Alias Grace' --Margaret Atwood 'They say I must be put to death for what happened to Madame, and they want me to confess. But how can I confess what I don't believe I've done?'  1826, and all of London is in a frenzy. Crowds gather at the gates of the Old Bailey to watch as Frannie Langton, maid to Mr and Mrs Benham, goes on trial for their murder. The testimonies against her are damning - slave, whore, seductress. And they may be the truth. But they are not the whole truth.  For the first time Frannie must tell her story. It begins with a girl learning to read on a plantation in Jamaica, and it ends in a grand house in London, where a beautiful woman waits to be freed.  But through her fevered confessions, one burning question haunts Frannie Langton: could she have murdered the only person she ever loved?   A beautiful and haunting tale about one woman's fight to tell her story, The Confessions of Frannie Langton leads you through laudanum-laced dressing rooms and dark-as-night back alleys, into the enthralling heart of Georgian London.   ...Show more
$19.00
NZD
Category: Children's Fiction
Asha lives in the foothills of the Himalayas. Money is tight and she misses her papa who works in the city. When he suddenly stops sending his wages, a ruthless moneylender ransacks their home andher mother talks of leaving. From her den in the mango tree, Asha makes a pact with her best friend, Jeevan , to find her father and make things right. But the journey is dangerous: they must cross the world's highest mountains and face hunger, tiredness - even snow leopards. And yet, Asha has the unshakeable sense that the spirit bird of her grandmother - her nanijee - will be watching over her. ...Show more
Items per page:
1 - 5 of 5