$19.00
NZD
Category: Board Books | Series: Oi Frog and Friends
A hilarious mix and match edition of the bestselling Oi Frog!. The laughter never ends with Oi Frog and friends ... According to Frog ... Cats sit on gnats Dogs sit on logs Raccoons sit on macaroons Armadillos sit on pillows and Chicks sit on bricks But with this great mix and match book you can make up your own variations! Praise for the Oi books: 'Gigglingly delightful ... a perfect match of words and pictures to entertain again and again' - Daily Mail Oi Frog!, Oi Dog! and Oi Cat! are a top ten bestselling series. Oi Dog! won the 2017 Laugh Out Loud Picture Book Award and was shortlisted for the Sainsbury's Children's Book Award and the British Book Awards in 2016, amongst others. It also won the Teach Primary New Children's Fiction Award, MadeForMums Award, Bishop's Stortford Picture Book Award and Portsmouth Picture Book Award. Oi Cat! was the Independent Booksellers Children's Book of the Season and Oi Goat! is a World Book Day book in 2018. Combined series sales currently stand at a phenomenal 900,000 copies. ...Show more
$23.00
NZD
Category: Board Books
Open out the soft pages of this beautiful organic cloth book and meet Cat, Dog, Owl, and Bee. With high contrast black and white bold line illustrations on soft, padded tactile pages, this delightful fold-out organic cloth book for babies features adorable friendly animal faces that babies will love and respond to. Ideal for reading in strollers, cots, and changing areas, this is the perfect gift for new born babies. The Wee Gallery range of books for pre-schoolers marry fresh design with engaging educational content. The result of a fantastic partnership between Wee Gallery and QEB Publishing, the beautiful illustrations, bold lines, whimsical animals, and repeating patterns are designed to stimulate visual development in young infants. Family-run Wee Gallery have over 10 years' experience in graphic design and education, and so these books are guaranteed to excite and engage little minds.Please cut the sewn-in care label off the book before use and retain box for reference. ...Show more
$18.00
NZD
Category: Board Books
Mahiara is a retelling of the bestselling Roadworks in the Maori language by award-winning translator Katerina Mataira. A boisterous picture book full of noisy fun for machine-mad kids. "Plan the road. Plan the road. Mark it on the map." Mahiara takes the reader through all the stages of making a road ; from planning to construction to driving on the finished road, the full journey is detailed for young and curious minds with a rhythmic text and bright illustrations. ...Show more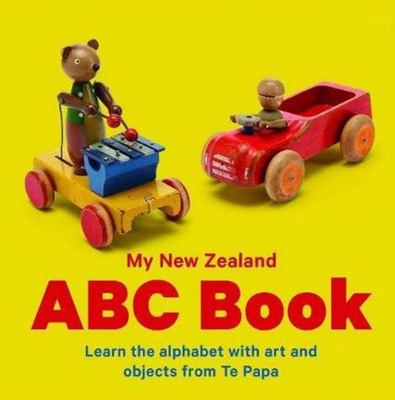 $20.00
NZD
Category: Board Books | Series: My New Zealand...
Learn letters - from apples to zip! - with amazing art and objects from Te Papa, and fun rhyming text in this gorgeous board book. Collect all three in this inspiring new series - My New Zealand ABC Book, My New Zealand 123 Book and My New Zealand Colours Book - developed by Te Papa's own curators and e ducators. ...Show more
$17.00
NZD
Category: Board Books
Everyone knows the song. But now the bus is going round and round all over beautiful New Zealand. The driver of this colourful bus is a kiwi, and you just might know the passengers - kea, Fiordland crested penguin, tuatara, striped marlin, morepork, takahe, All Black lamb, sheep dog, ski bunny, and many more. Come along for the sightseeing ride, and sing along. Look for the little fantail in each scene. Includes a sheet of stickers, and music for the tune on the last page. ...Show more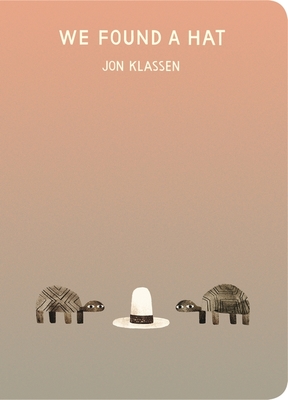 $23.00
NZD
Category: Board Books
 "The award-winning author of I Want My Hat Back is at his glorious best" Guardian, Best Books of the Year Two turtles have found a hat. The hat looks good on both of them. But there are two turtles. And there is only one hat... Evoking hilarity and sympathy, the shifting eyes tell the tale in this perf ectly paced story in three parts, highlighting Jon Klassen's visual comedy, deceptive simplicity and deliciously deadpan humour. Available at last in a stylish, sturdy board book format, this bestselling story is perfect for sharing in a lap with the smallest of hands. ...Show more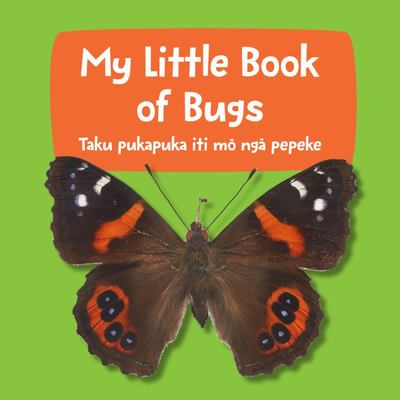 $20.00
NZD
Category: Board Books
A beautiful board book for New Zealand babies and their Whanau, featuring amazing photos of bugs in the Te Papa collection. In both English and te reo Maori, it is a perfect gift for any baby and will be well treasured.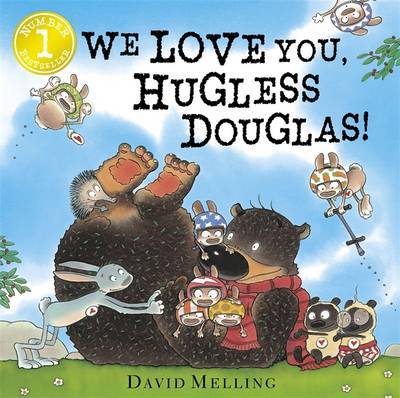 $15.00
NZD
Category: Board Books | Series: Hugless Douglas
The board book edition of a heart-warming Hugless Douglas adventure in this bestselling series with over 1.4 million copies sold to date in 26 languages. When Douglas goes on a best friend hunt with Flossie the sheep, everyone seems to have a best friend except him! Perhaps what Douglas is looking for i s right under his nose...'Hugless Douglas has found his way into children's hearts' Parents in Touch ...Show more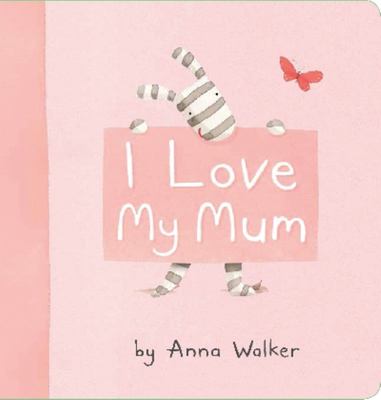 $12.00
NZD
Category: Board Books
Meet Ollie a gorgeous, lively zebra Fred the dog and all of Ollies friends. Ollie loves Mum ... and Mum loves Ollie! Anna Walker has perfectly captured the bond between a mother and child in simple, everyday activities, as Ollie and Mum spend a special day together. Now in board book format perfect for little hands! ...Show more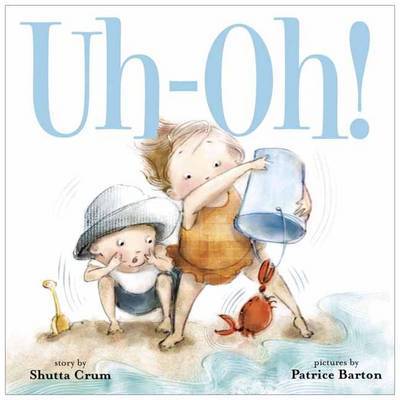 $18.00
NZD
Category: Board Books
A charming summer board book that's just right for toddlers, from the team behind the critically acclaimed picture book "Mine!" What does a toddler say when she drops her sunglasses in the sand? "Uh-Oh!" What does she say when a seagull lands on her sandcastle? "Uh-Oh!" What does she say when she finds a crab in her pail? "Uh-Oh!" And what does she say when a BIG wave is coming? That's the biggest "Uh-Oh!" of all! This nearly wordless story of toddler adventure perfectly captures the dynamics between the youngest friends and the sheer pleasure of that favorite toddler word: Uh-Oh!" ...Show more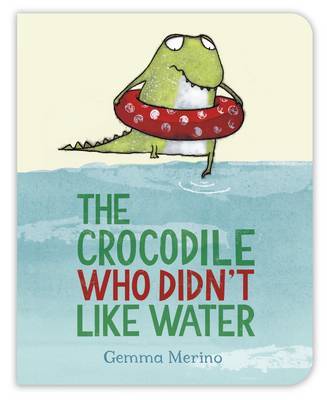 $15.00
NZD
Category: Board Books
Everybody knows that crocodiles love water, but this little crocodile is different. He doesn't like water at all. In fact, he prefers climbing trees! But it can be lonely when you're the odd one out, so the little crocodile tries his best to change. But being wet isn't for everyone - and a shiver soon b ecomes a cold and the cold becomes a sneeze, a very hot sneeze...Could it be that this little crocodile isn't a crocodile at all? He might just be a DRAGON! A funny, unique and uplifting story from a debut author-illustrator. ...Show more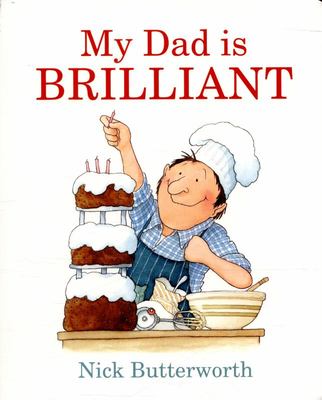 $13.00
NZD
Category: Board Books
This dad is, quite simply, brilliant! He's as strong as a gorilla, fantastic on roller skates, and can sing like a pop star! And not only all that, but he's a dab hand at cooking too! Find out what else he can do in this colourful book that positively bursts over with appreciation for pas ... everyone's dad is brilliant at something! ...Show more