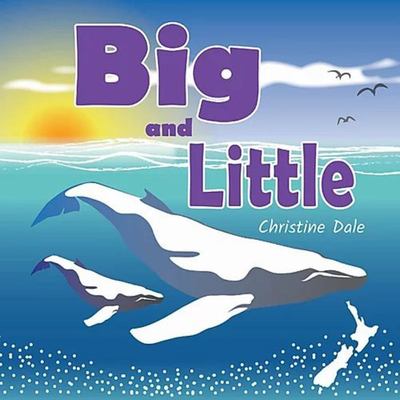 $17.00
NZD
Category: Board Books
What is BIG? What is LITTLE? This board book shows a variety of NZ animals including the Maui Dolphin, Kea, Emperor Penguin, and more. We see the difference between the grown-up creatures (BIG) and their little babies (LITTLE).
$20.00
NZD
Category: Board Books
A sparkling story of friendship, set in the snowy Arctic, from the bestselling creators of The Lion Inside - now in board book edition! Stubborn wolf cub Wilf doesn't want help from anyone. Not from his friends or his family. Whatever it is, he can do it all by himself. But when Wilf finds himself lost and alone in the chill of the Arctic night, he discovers something important: sometimes we all need the helping hand of a friend. This positive rhyming story is perfect for stubbornly independent little cubs everywhere! Look out for more heart-tingling tales from Rachel Bright and Jim Field: The Lion Inside - over 195,000 copies sold in the UK alone The Koala Who Could - Winner of the Sainsbury's Book Award and the Evening Standard Oscar's Book Prize The Squirrels Who Squabbled ...Show more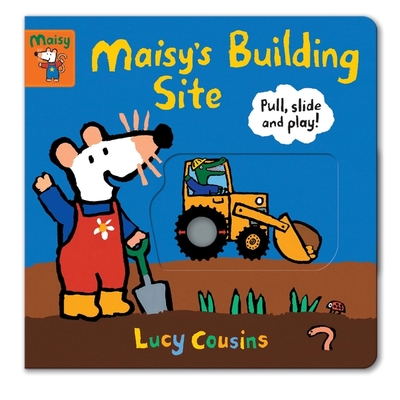 $15.00
NZD
Category: Board Books | Series: Maisy
Maisy's building her friend a house, and you can join in! With easy-to-use pull, slide and play tabs on every spread, little ones will love this interactive building adventure. Brrrm! Brrrm! Beep! Beep! Maisy and her friends are building a house for Ella! Pull, slide and play with the tabs to pour in th e rubble, mix the cement, swing the crane and paint Ella's beautiful new home. A delightful story about teamwork with exciting, interactive spreads, ideal for imaginative play! ...Show more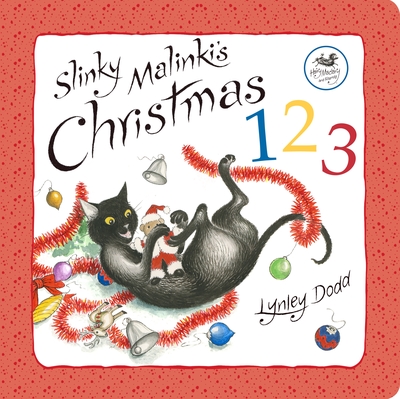 $20.00
NZD
Category: Board Books
Slinky Malinki has stolen the Christmas tree decorations! Let's find them and learn the numbers from 1 to 10. Oh, that cheeky cat Slinky Malinki has got up to his usual tricks and meddled with the Christmas tree decorations. Can you find and count them all from 1 to 10? With a durable hardback case and thick board pages, the bright and delightful pictures of Lynley Dodd's famous cat Slinky Malinki, and his stolen goods, will make learning to count from 1-10 a repeated pleasure for adult and child. This festive board book is sure to raise giggles with grownup readers - especially those who have had their own Christmas trees climbed and dismantled by a pesky but beloved cat - and it's the perfect present for every young number learner. Read all the Hairy Maclary and Friends books by Lynley Dodd!  ...Show more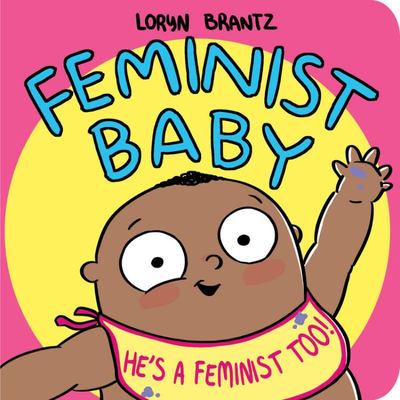 $25.00
NZD
Category: Board Books
He toots! He hoots! He wiggles and giggles! Feminist Baby is breaking down walls! Loryn continues to celebrate the joys of modern childhood with wit and humour that sets the stage for feminist girls and boys.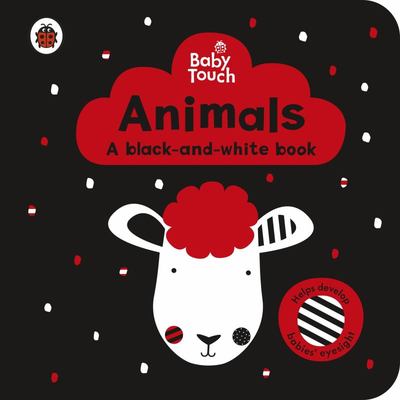 $16.00
NZD
Category: Board Books | Series: Baby Touch
The award-winning, best-selling Baby Touch series is back with a sleek and playful design. In the first few years of life, babies' vision is still developing. They see first of all in black and white, and in bright, high contrast colours such as yellow and red. Designed to develop babies' eyesight, this book of friendly farm animals will stimulate vision from birth. With clearly-defined simple images that even the youngest children will respond to, it provides a fun multi-sensory experience. Includes black and white patterns throughout to help focus a baby's attention and concentration. ...Show more
$16.00
NZD
Category: Board Books | Series: Hairy Maclary and Friends
The classic story in a new, larger format. Hairy Maclary goes off for a walk with a few of his friends - and comes up against a nasty surprise in the shape of Scarface Claw!
$18.00
NZD
Category: Board Books
Tip the stones. Tip the stones. Lift and slide and dump. Lay the groundwork for the road. CRASH! ROAR! THUMP! Full of shout-aloud noise words, rhythm and rhyme, this text follows the process of building a road from beginning to end. Children will love to recognise familiar sights, from diggers to ro ad signs. ...Show more
$23.00
NZD
Category: Board Books | Series: Wee Gallery Cloth Bks.
Open out the soft pages of this beautiful organic cloth book and meet Bear, Elephant, Toucan, and Lion. With high contrast black and white bold line illustrations on soft, padded tactile pages, this delightful fold-out cloth book for babies features adorable friendly animal faces that babies will love a nd respond to. Ideal for reading in strollers, cots, and changing areas, this is the perfect gift for new born babies.The Wee Gallery range of books for pre-schoolers marry fresh design with engaging educational content. The result of a fantastic partnership between Wee Gallery and QEB Publishing, the beautiful illustrations, bold lines, whimsical animals, and repeating patterns are designed to stimulate visual development in young infants.Family-run Wee Gallery have over 10 years' experience in graphic design and education, and so these books are guaranteed to excite and engage little minds. ...Show more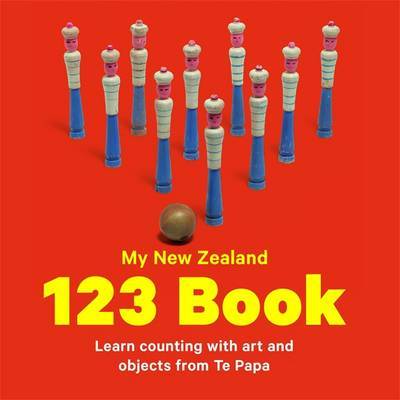 $20.00
NZD
Category: Board Books | Series: My New Zealand...
Learn numbers - from one to one million! - with amazing art and objects from Te Papa, and fun rhyming text in this gorgeous board book. Collect all three in this inspiring new series - My New Zealand ABC Book, My New Zealand 123 Book and My New Zealand Colours Book - developed by Te Papa's own curators and educators. ...Show more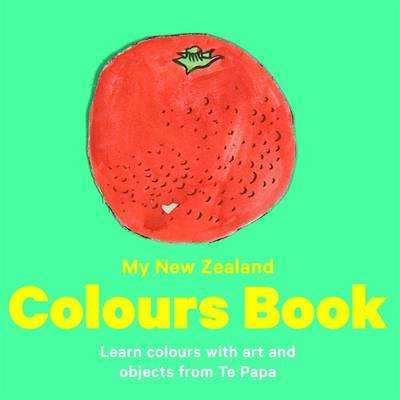 $20.00
NZD
Category: Board Books | Series: My New Zealand...
Learn colours - from red to rainbow! - with amazing art and objects from Te Papa, and fun rhyming text in this gorgeous board book. Collect all three in this inspiring new series - My New Zealand ABC Book, My New Zealand 123 Book and My New Zealand Colours Book - developed by Te Papa's own curators and educators. ...Show more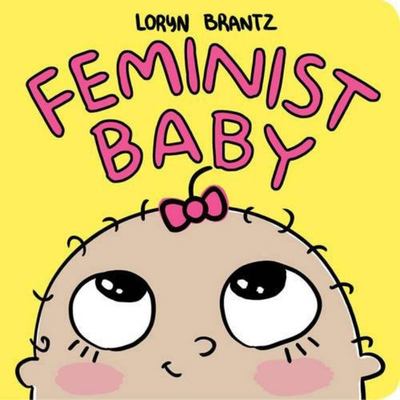 $25.00
NZD
Category: Board Books | Series: Feminist Baby
Feminist Baby likes pink and blue.Sometimes she'll throw up on you Feminist Baby chooses what to wearand if you don't like it she doesn't care Meet the irrepressible Feminist Baby in this refreshing, clever board book about a girl who's not afraid to do her own thing, and wants to make as much noise a s possible along the way. ...Show more