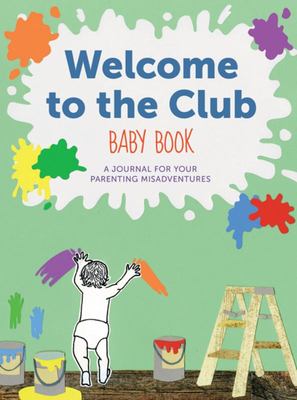 $35.00
NZD
Category: Baby Journal
From the author of the beloved book Welcome to the Club and The Ugly Volvo blog comes the perfect keepsake baby book for capturing the twists and turns of new parenthood. With interactive prompts that range from quick little jottings and checklists to whole pages for drawing and reflecting, this engagin g journal gives parents a place to record both the sweetest moments and the not-so-perfect (but often hilarious) realities of parenting. ...Show more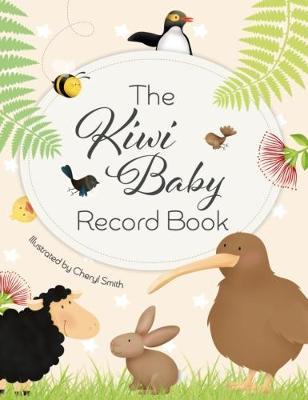 $25.00
NZD
Category: Baby Journal
This beautiful book helps you record all of those magical moments and 'firsts' in your baby's life, so tht you can treasure them forever.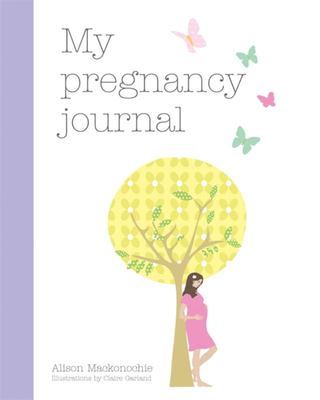 $40.00
NZD
Category: Baby Journal
Celebrate the ups and downs of your pregnancy with this beautifully packaged, interactive journal, which invites you to record in detail this most extraordinary period of your life. With annotated prompts for you to fill in for each week of your pregnancy, storage wallets and sealable envelopes for kee ping precious momentos, and photo spaces for you to capture the changing shape of your body, this journal will be a life-long keepsake of all your special memories. Each chapter offers guidance on what to expect, notes on your baby's development during each trimester, and reminders on what you need to be planning, thinking about and preparing for. Whether you are a first-time mother or want to commemorate a new addition to the family, Alison Mackonochie (author of the award-winning Emma's Diary) ensures that you will be comfortable every step of the way. ...Show more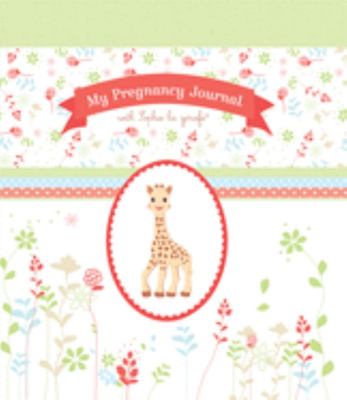 $35.00
NZD
Category: Baby Journal
Pregnancy is one of life's great adventures, a time that mothers-to-be will want to remember. My Pregnancy Journal with Sophie la girafe(R) is the perfect place to record every important moment, from the first daydreams of motherhood to the day Baby finally comes home. A truly interactive keepsake, My Pregnancy Journal has a place for every milestone and change that comes with pregnancy, along with many unique special features: Ample room for photographs A pocket to fill with hopes for Baby's future An astrology wheel and Chinese horoscope chart A page for brainstorming baby names Designated places for ultrasounds, baby shower invitations, and other mementos This beautiful album is also incredibly functional thanks to monthly to-do lists, tips for morning sickness, baby-supply checklists, and more ...Show more
$40.00
NZD
Category: Baby Journal
Showcasing the enchanting illustrations by Emily Winfield Martin, this book will preserve the little and monumental milestones of early childhood. Guided prompts will allow parents to reflect on their experiences and record their dreams for their newborn. The Wonderful Baby Your Areis the perfect way to document and cherish your child during the early years of parenthood. ...Show more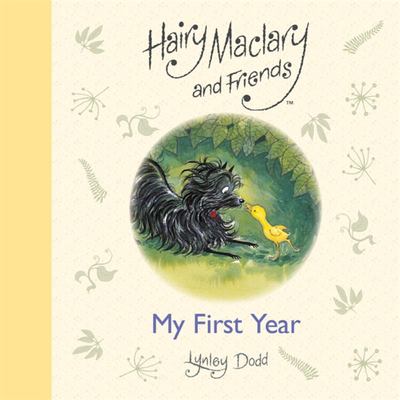 $25.00
NZD
Category: Baby Journal | Series: Hairy Maclary and Friends Ser.
In this beautiful hardback book, parents can record Baby's birth, weight, height, growth, teething, hand and foot prints and many more precious moments and experiences. Throughout the book - rollicking, frolicking, barking and howling - are images of the famous Hairy Maclary and his gang of friends. Hai ry Maclary, Hercules Morse, Bottomley Potts, Schnitzel von Krumm, and many more characters make a special book of memories a beautiful keepsake. ...Show more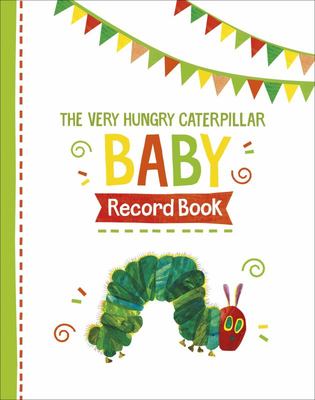 $45.00
NZD
Category: Parenting
Show your very special baby how much you love them by recording all the fascinating details of their first year from bump to birth and beyond. Includes a keepsake envelope and places to stick pictures, all in a beautiful box. With a luxury padded, embroidered cover, this book is a perfect baby shower gi ft. ...Show more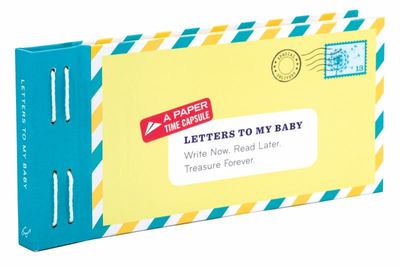 $30.00
NZD
Category: Baby Journal | Series: Letters to My Ser.
An Oprah's Favorite Things Pick for 2015   This book of 12 fold-and-mail letters invites mothers to capture the fleeting memories of their babies' first years. Each letter bears a prompt for moms to reflect on their hopes and dreams for their little ones. The letters can be postdated, sealed up, and g ifted for the years to come. In the future, their children get to break the seals to receive the greatest gift imaginable: a tangible expression of their mother's love. This heirloom-quality keepsake makes a priceless gift for the expectant or the more experienced mother. ...Show more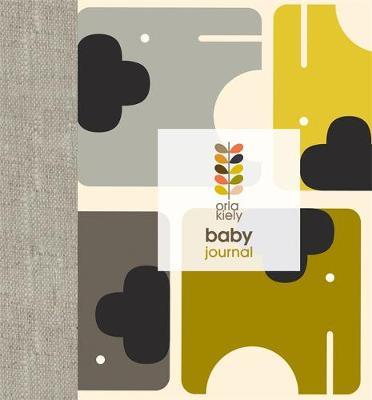 $40.00
NZD
Category: Baby Journal
Provides a beautifully illustrated keepsake journal to record key events and milestones of your new baby's first five formative years, including family celebrations, holidays, baby's first words, first steps and first teeth. There are guided pages for notes, pockets to store mementoes, cards and letters , pages to stick photographs and drawings. Illustrated throughout with Orla Kiely striking and much-loved illustrations and featuring real-cloth quarterbinding. ...Show more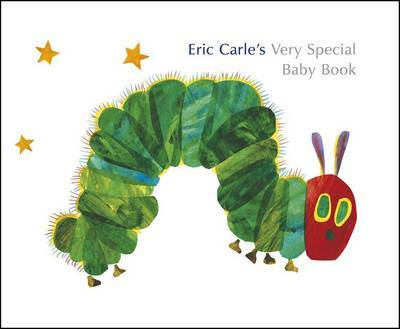 $36.00
NZD
Category: Baby Journal
This very special keepsake baby book is the perfect way to record all those important first occasions for a newborn baby: from very first steps, to first teeth and favourite colours. With stunning illustrations from Eric Carle's The Very Hungry Caterpillar and other favourite stories, there is room to record memories and personal details, as well as spaces for photographs and special envelopes to keep precious mementos. A delightful gift for any new parent to treasure. ...Show more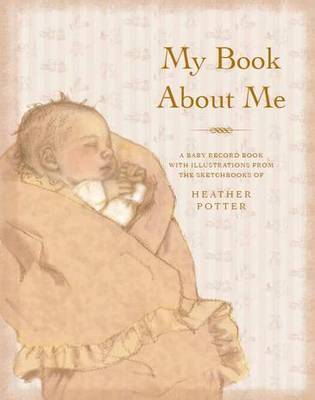 $33.00
NZD
Category: Baby Journal
This is a book about me. My family has recorded all the precious moments and stories from my first years. My first smile, my first steps, my first celebration - it's all here for everyone to treasure for years to come. This beautiful baby record book includes plenty of room for photos, stories and keeps akes surrounded by exquisite sketches from award-winning illustrator Heather Potter. This is a unique baby journal as it is non-gender specific, it does not mention 'mother' or 'father' but uses the terms 'family' and 'parent'. ...Show more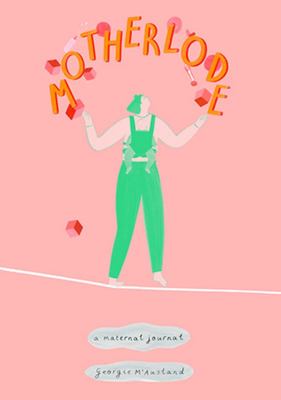 $23.00
NZD
Category: Baby Journal
A thought-provoking activity book in which to explore the plentiful pitfalls of parenthood. Motherlode provides a canvas on which to explore the vast spectrum of emotions and experiences that accompany the birth of a child. Honest and funny, it illuminates the universality of the anxieties and euphoria s of motherhood, and challenges the silent, toxic societal expectations that are impossible to live up to. Beautiful illustrations by Georgina McAusland run alongside inspirational quotes and thought-provoking activities, with plenty of space to vent! There's no way to ever know if you're getting it right - but a little bit of solidarity and self-awareness can go a long way in helping you hold your sh*t together. ...Show more