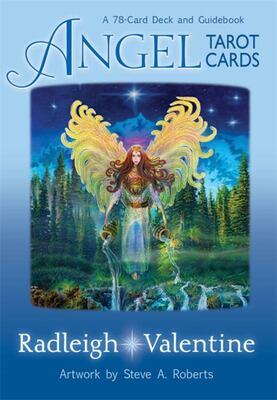 $37.00
NZD
Category: Affirmation & Playing Cards
Positive, Loving, and Gentle Angel Tarot Cards Tarot has long been revered for giving detailed and accurate forecasts. This is the first deck of tarot cards created that is 100 percent gentle, safe, and trustworthy! All of the words in this deck, as well as the illustrations by Steve A. Roberts, are po sitive, while still retaining the magical effectiveness and meaning of traditional tarot. The accompanying guidebook walks you through the steps of giving an accurate reading for yourself or others and explains the general meaning of each card. Rich with symbolism and imagery - including angels, archangels, unicorns, fairies, and mermaids - the Angel Tarot Cards will provide you with inspiring guidance on your life journey! ...Show more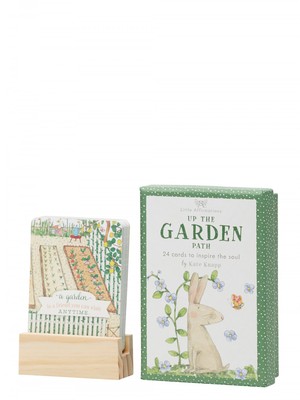 $20.00
NZD
Category: Affirmation & Playing Cards
24 messages to keep you on the right track! This boxed set of cards Up the Garden Path feature inspirational quotations and adorable art by Australian Artist Kate Knapp.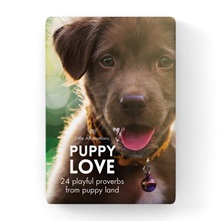 $20.00
NZD
Category: Affirmation & Playing Cards
Keep these colourful boxed gift sets on your desk or bedside table and discover a new quote each day. Be inspired by positive affirmations bought to you by the cutest, fluffiest and most adorable kittens and puppies.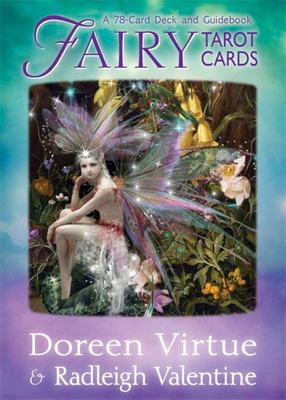 $35.00
NZD
Category: Affirmation & Playing Cards
The fairies are magical Earth Angels who help you fulfill your earthly needs. Combined with tarot - a time-honoured system to get detailed accurate answers to life questions - they bring you the best of both worlds! In the Fairy Tarot Cards, Doreen Virtue and Radleigh Valentine (the bestselling authors of Angel Tarot Cards) focus upon manifestation of the supply and support you need to move forward with your life purpose, make healthful changes, adjust your priorities, provide for your family and bring healing to the planet. The practical wisdom of the fairies, inscribed on each of the 78 cards and explained in the accompanying guidebook, will help you put your life on the fast track of Divine magic! ...Show more
$26.00
NZD
Category: Affirmation & Playing Cards
This beautiful 64-card Oracle Tarot deck will help you discover the unique truths about your love life, interpersonal relationships, and career, as well as showing you how to enhance your self-esteem, improve your health, and create positive personal power in your life. The accompanying guidebook teach es you how to give yourself and your loved ones accurate, insightful, and inspiring readings. ...Show more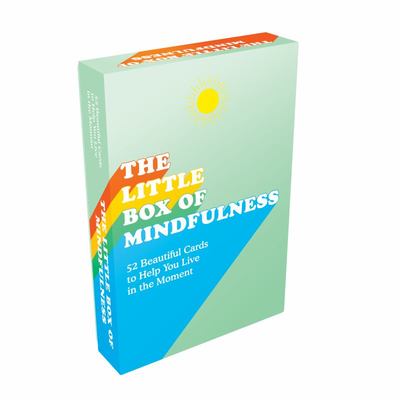 $33.00
NZD
Category: Affirmation & Playing Cards
One mindful thought can change your whole day Mindfulness doesn't always come easily, and it can help to be reminded of it from time to time. This deck of 52 cards can be displayed anywhere, to help facilitate and encourage your presence of mind, and to bring small moments of peace and happiness into yo ur day. ...Show more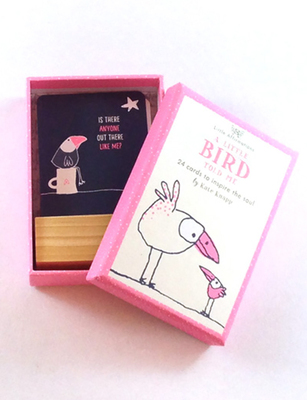 $20.00
NZD
Category: Affirmation & Playing Cards | Series: Little Affirmations Cards
Welcome to the Little Affirmations Range. These cards contain 24 uplifting messages Illustrated with gorgeous black & white drawings by Kate Knapp of Twigseed Studios. Keep them on your desk or bedside table and choose a new quote for each day to bring positive suggestion into your world. Messages include: Rest more. Optimism is a great companion. When I confronted my fear it just exploded into a jug of very sunny flowers. ...Show more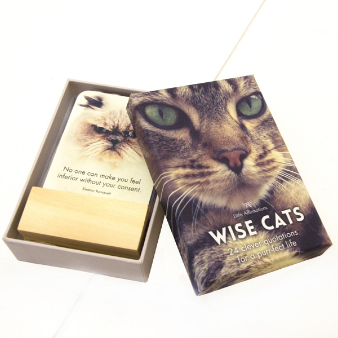 $20.00
NZD
Category: Affirmation & Playing Cards | Series: Little Affirmations Cards
These 24 teachings from some wise cats may very possibly change your life. A set of 24 message cards with colourful, funky illustrations of cats are designed to uplift and enlighten. Draw guidance and wisdom by keeping one where you can see it. Messages include: True joy is serene Follow your bliss You will do foolish things but do them with enthusiasm Be entertaining, feel no guilt This set of 24 affirmation cards feature engaging photography and wonderful observations on life. ...Show more
$20.00
NZD
Category: Affirmation & Playing Cards
Adorable is an understatement for these gorgeous little packs. These enlightened little beings will bring light and love to any gift-giving event. Positively Twigseeds. Choose one as a theme for your day and let them work their magic on you.  Relax and bliss out in the sunshine. Gleeful and smile-induc ing. 24 sparkling quotations. 115mm (L) x 80mm (W) x 30mm (H) Eco-friendly, wood free matt paper ...Show more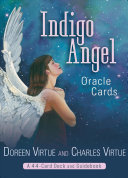 $26.00
NZD
Category: Affirmation & Playing Cards
Indigos are strong-willed, intuitive leaders with innate spiritual skills, including the ability to clearly recognize the truth. Yet, in this complicated world, even Indigos need assistance in knowing the next step to take in their mission, as well as relationships and other life areas. That's why Charl es Virtue (an Indigo himself) and his mother, Doreen Virtue, created these Indigo Angel Oracle Cards specifically for Indigo children and adults (along with their parents and teachers). Each of the 44 beautifully illustrated cards contains a special message from the angels. The accompanying guidebook explains the meanings in a way that is simple and to the point - after all, Indigos are on a mission and have no time to waste. ...Show more
$32.33
NZD
Category: Affirmation & Playing Cards
Learn and explore the hidden powers of the Green Witch and her sacred herbs, plants, and flowers through folklore, healing properties, garden magick, and hidden messages. Heighten your intuition through 44 cards of botanical magick in the Green Witch Oracle and discover divine sacred messages of support and guidance to enhance your power, and cast your own special rituals and spells. ...Show more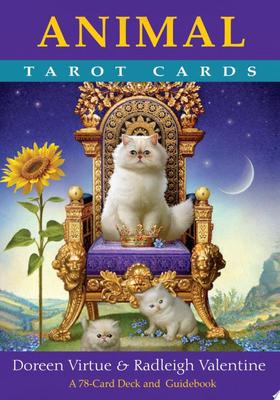 $35.00
NZD
Category: Affirmation & Playing Cards
Open your mind to the loving messages of the animal world! In the Animal Tarot Cards, Doreen Virtue and Radleigh Valentine use tarot - a time-honoured system to get detailed accurate answers to life questions - to help you make sense of your past, present and future in a very gentle, positive way. The w isdom of the animal and angelic realms are inscribed on each of the 78 cards and explained in the accompanying guidebook. ...Show more