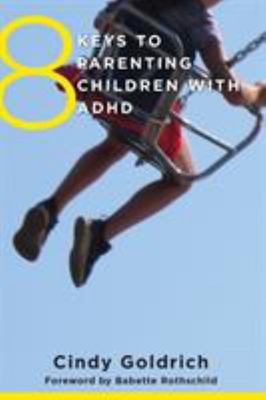 $35.00
NZD
Category: ADD & ADHD | Series: 8 Keys to Mental Health Ser.
Parenting children with ADHD, whether diagnosed or undiagnosed, can be challenging and complex. But just as a child who struggles with reading can learn to decode words, children with ADHD can learn patience, communication, and solution-seeking skills to become more confident, independent, and capable. This book, rich with optimism, tips, tools, and action plans, offers science-based insights and systems for parents to help cultivate these skills.8 Keys to Parenting Children with ADHD focuses on developing and strengthening effective interpersonal skills in both parents and children as a way to improve conflict resolution. Following the parenting principle to "parent the child you have," noted therapist Cindy Goldrich offers advice to help listeners tailor their parenting to meet the needs of their unique child. This book also helps parents to recognize the value of being a leader and a guide to children, building parents' confidence in their decision-making, and giving children a sense of safety, security, and confidence. ...Show more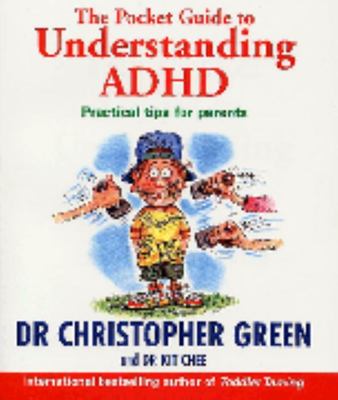 $19.00
NZD
Category: ADD & ADHD | Series: Pocket Guides
"All the practical tips from the groundbreaking book on Attention Deficit Hyperactivity Disorder, in a handy pocket size. Bestselling author Dr Christopher Green's new pocket survival guide to ADHD will help parents and children cope with the devastating effects ADHD can have on children's learning and behaviour. Busy parents can turn to the book for the secrets to- How to identify Attention Deficit Hyperactivity Disorder in your child Understanding the available medication and alternative therapies Improving behaviour at school and home Finding support for you and your child." ...Show more

$29.99
NZD
$34.99
(14% off)
Category: ADD & ADHD
So much depends on how you look at things: Are you a glass-half-empty person, or do you discover advantages where other people find only weaknesses? When it comes to raising healthy, happy kids, positive encouragement and support can work miracles where attempts to change and control create frustration and resentment. In her first book, "The Gift of ADHD", psychologist Lara Honos-Webb offers a positive, strength-affirming new way to look at kids who present behaviours associated with attention-deficit / hyperactivity disorder (ADHD). Instead of struggling to "tame" an easily distracted child, she shows parents how to appreciate their creativity, sensitivity, and passion for living.In this new book, she develops the ideas from "The Gift of ADHD" into 101 simple and engaging activities parents can use to help develop their child's unique strengths. The chapters of the book are organized by strengths that can be developed in a child. There is a short discussion of the importance of each strength, and then the book offers simple activities that parents can do with their child to help develop them. ...Show more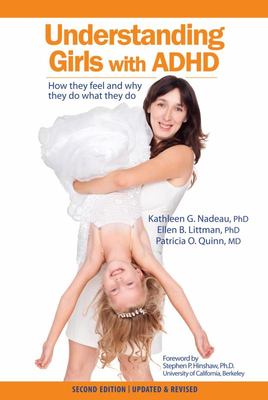 $45.00
NZD
Category: ADD & ADHD
First written in 1999, the new edition of Understanding Girls with ADHD is better than ever. In this expanded and updated book, Kathleen Nadeau, Ellen Littman, and Patricia Quinn rise to the occasion and deliver a comprehensive, up-to-date, and readable book that illuminates the complexity of ADHD in gi rls and women, both across the lifespan and across multiple domains of life (e.g., home, school, the workplace, close relationships). Blending clinical examples, case material, and a masterful synthesis of research findings around the world, the authors reveal the roots of ADHD in females during the preschool years, also summarizing relevant causal factors, and display the highly individualized journeys through childhood, adolescence, and adulthood that these girls and women face. The book's latter chapters make use of the information on ADHD and development and provide a synthesis of the kinds of treatment strategies needed to intervene with the complex issues faced by girls and families who struggle with ADHD. The authors' working through the executive functioning deficits experienced by so many girls with ADHD--and their deployment of vivid examples of right vs. wrong ways of approaching such problems--will be of great importance for large numbers of families. Even more, the authors emphasize that ADHD rarely exists in a vacuum and that understanding and treating co-morbid disorders is essential. Understanding Girls with ADHD does not shy away from key areas of controversy. How, for example, can a family know whether it's ADHD or another set of problems that's the primary issue? How does one deal with the potential use of medication, which is plagued by bad press and abundant myths but which can, as part of a multi-faceted treatment plan, provide great benefit if the right dose is found and if the doctor works with the family to monitor positive effects and side effects carefully? What about longterm risk for eating pathology, substance abuse, and other difficult areas of impairment of salience for girls? How can girls and their families break through the thicket of negative expectations and sometimes-toxic family interactions to pave the way for a different set of outcomes? Clearly, ADHD does not look the same across different individuals, especially girls. Understanding Girls with ADHD emphasizes the multiple ways in which ADHD can manifest itself across different people, families, and ages. Always sensitive, and without hesitation in providing an authoritative tone, this book will empower girls and their families in ways that are sorely needed. Its emphasis on gender-specific manifestations of ADHD and its inclusion of practical means of attacking the executive-function deficits that plague girls and women with ADHD will ensure its continued status as core guidebook. Written with compassion and sensitivity, and full of the clinical wisdom that accompanies years of experience on the front lines, Understanding Girls with ADHD is the go-to book for those needing guidance, support, and knowledge about female manifestations of ADHD. ...Show more
$55.00
NZD
Category: ADD & ADHD
Live boldly as a woman with ADHD This radical guide will show you how to cultivate your individual strengths, honor your neurodiversity, and learn to communicate with confidence and clarity.If you are a woman with attention deficit/hyperactivity disorder (ADHD), you've probably known--all your life--tha t you're different. As girls, we learn which behaviors, thinking, learning, and working styles are preferred, which are accepted and tolerated, and which are frowned upon. These preferences are communicated in innumerable ways--from media and books to our first-grade classroom to conversations with our classmates and parents.Over the course of a lifetime, women with ADHD learn through various channels that the way they think, work, speak, relate, and act does not match up with the preferred way of being in the world. In short, they learn that difference is bad. And, since these women know that they are different, they learn that they are bad.It's time for a change.A Radical Guide for Women with ADHD is the first guided workbook for women with ADHD designed to break the cycle of negative self-talk and shame-based narratives that stem from the common and limiting belief that brain differences are character flaws. In this unique guide, you'll find a groundbreaking approach that blends traditional ADHD treatment with contemporary treatment methods, such as acceptance and commitment therapy (ACT), to help you untangle yourself from the beliefs that have kept you from reaching your potential in life.If you're ready to develop a strong, bold, and confident sense of self, embrace your unique brain-based differences, and cultivate your individual strengths, this step-by-step workbook will help guide the way. ...Show more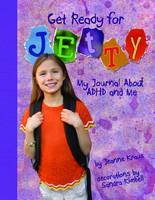 $25.00
NZD
Category: ADD & ADHD
Meet Jetty. She is just starting fourth grade. Jetty likes: karate, cartwheels, reading, and cookie dough ice cream. Jetty dislikes: girlie girls, anything pink, and writing in complete sentences! Jetty writes about these things as well as her recent ADHD diagnosis in her diary. Although starting fourt h grade with ADHD is tough -- with new rules, more schoolwork, and new classmates -- Jetty is able to see the bright side as she works with her parents, teacher, and doctor to find a happy medium where she can feel like herself! ...Show more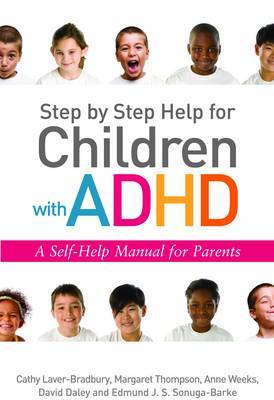 $37.00
NZD
Category: ADD & ADHD
Raising a child with ADHD can be distressing and exhausting for the whole family. But given the appropriate knowledge, and the right tools, parents can intervene to manage their child's behaviour, leading to improved relationships at home and, it is hoped, a more successful time at school. This simple, flexible six-step programme is full of tried-and-tested ideas for parents and professionals supporting families of young children with ADHD. By practicing the techniques and strategies, parents will gain confidence in their parenting and, over time, will improve the child's management of the condition. The programme includes games that will help improve the child's attention, exercises to develop patience and tips for supporting the child in successful self-organization. There are also plenty of useful ideas for developing communication between parents and schools. Based on research and extensive clinical experience, "Step by Step Help for Children with ADHD" will help families to adapt their parenting to the child, improving relationships and behaviours in the home and at play group. ...Show more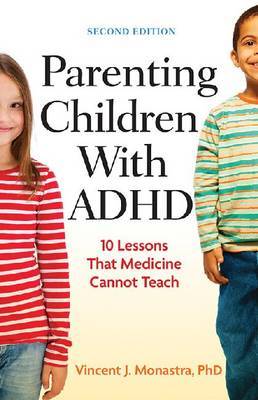 $45.00
NZD
Category: ADD & ADHD
Your son doesn't do his homework and is failing nearly all his subjects, but his teachers say he just needs to try harder. Your daughter is moody, defiant, and barely speaks to you and you're thinking it's got to be more than just a phase. You hear other parents talk about the great things their kids ar e doing and you wonder, "What am I doing wrong?" In this second edition of Parenting Children With ADHD, Dr. Vince Monastra provides practical, step-by-step guidance to parents looking for ways to bring out the best in kids with ADHD. He presents updated lessons about the causes of ADHD, how medications work, and the problems that sleep deficits, poor nutrition, and other medical disorders can cause. He also shares his innovative approach for improving organization, task-completion, problem- solving and emotional control. Updates in this edition include: new procedures and tests for diagnosing ADHD empirically-supported psychological treatments for ADHD, including neurotherapy tips for developing a safe, supportive educational environment for your child a new chapter on teaching life values such as kindness, generosity and compassion ...Show more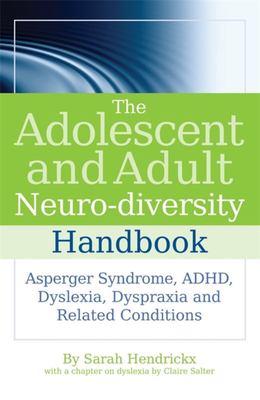 $39.95
NZD
$42.95
(6% off)
Category: ADD & ADHD
Increasing numbers of adults are realising that they have been living with an undiagnosed developmental condition, yet most information and support focuses on children. This leaves many adults confused and in the dark. "The Adolescent and Adult Neuro-Diversity Handbook" is a handy first-reference point guide to the full range of developmental conditions as they affect adolescents and adults. Each chapter focuses on a different condition, describing its history, causes and characteristics, its implications for the individual, diagnosis and assessment, treatments and approaches, and strategies for providing support and self-support. A wide range of conditions are covered, including Autistic Spectrum Disorders, Dyslexia, Dyspraxia, ADHD, OCD, Tourette's and Anxiety Disorders. "The Adolescent and Adult Neuro-Diversity Handbook" is an invaluable resource for health and social care practitioners, as well as for individuals who feel that they may be living with an undiagnosed developmental condition. ...Show more
$40.00
NZD
Category: Health
Groundbreaking and comprehensive, "Driven to Distraction "has been a lifeline to the approximately eighteen million Americans who are thought to have ADHD. Now the bestselling book is revised and updated with current medical information for a new generation searching for answers. Through vivid stories a nd case histories of patients--both adults and children--Hallowell and Ratey explore the varied forms ADHD takes, from hyperactivity to daydreaming. They dispel common myths, offer helpful coping tools, and give a thorough accounting of all treatment options as well as tips for dealing with a diagnosed child, partner, or family member. But most importantly, they focus on the positives that can come with this "disorder"--including high energy, intuitiveness, creativity, and enthusiasm. ...Show more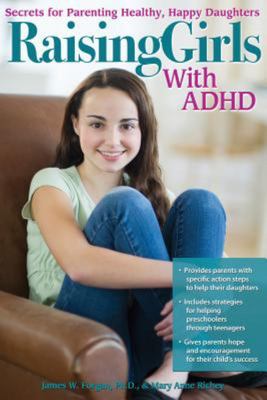 $35.00
NZD
Category: ADD & ADHD | Series: Other Ser.
Although an increasing number of girls are diagnosed with ADHD every year, most of the focus of parent and teacher interventions has been on boys, leaving girls with ADHD frustrated and prone to acting out. Written by two professionals who have "been there and done that" with their own children with ADH D, Raising Girls with ADHD provides expert information to empower parents to make decisions about identification, treatment options, behavioral strategies, personal/social adjustment, educational impact, and many other issues from preschool through high school. These girls' struggles with socialization and peer acceptance, executive functioning skills like memory and organization, and emotional well-being and self-confidence are discussed with a goal of maximizing strengths and providing supports for weaknesses. Complete self-reflection surveys and action steps for parents and girls alike are included to create a dynamic action plan for your daughter's success in school and beyond. ...Show more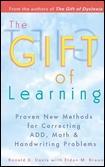 $29.99
NZD
$34.95
(14% off)
Category: ADD & ADHD
New Methods for Correcting ADD, ADHD, Math and Handwriting Problems.Using the proven methods he developed to overcome dyslexia, Ron Davis adapts those techniques to help sufferers triumph over a variety of common learning disabilities, including:Attention Deficit Disorder (ADD) ADHD (the hyperactive var iety) Math deficiency (dyscalculia and acalculia) Handwriting problems (dysgraphia and agraphia) Outlining clear instructions, the author demonstrates that through a series of mental and physical exercises called "Orientation Counseling" and learning tools called "Symbol Mastery," those struggling with these conditions can now learn how to correct them, embrace their gift, and enjoy learning. ...Show more